Eureka Nova wins big at HKB Technology Excellence Awards
Its solutions were done in partnership with startup companies.
Open innovation platform Eureka Nova bagged two major titles at the HKB Technology Excellence Awards 2023 for its solutions that reduced carbon footprint of energy consumption and leveraged artificial intelligence (AI) technology to achieve time and cost-effectivenes, both of which were done in partnership with main contractor Hip Hing Construction.
Amongst the solutions they implemented is the application of tech startup i2Cool's first commercial product iPaint at one of New World Development's project site office external surfaces as a pilot trial.
Over a two-week analysis with the outdoor temperature ranging from 25°C to 31°C, iPaint effectively achieved indoor cooling effects below ambient temperatures by up to 7.8°C. This can improve the comfort level of staff working inside the site office and potentially help with air conditioning energy savings in the future.
iPaint leverages radiative technology that achieves sub-ambient cooling effects. This was inspired by the Saharan silver ant, which can live under extreme temperatures in the Sahara Desert. The team studied the hair structure of the "silver ant" and created its innovative iPaint which can reflect solar radiation and emit mid-infrared radiation to achieve cooling effects.
This project was done as part of Eureka Nova's Impact Kommons programme that partners with startups, focusing on United Nations Sustainable Development Goals and providing them with the opportunity to scale their solutions.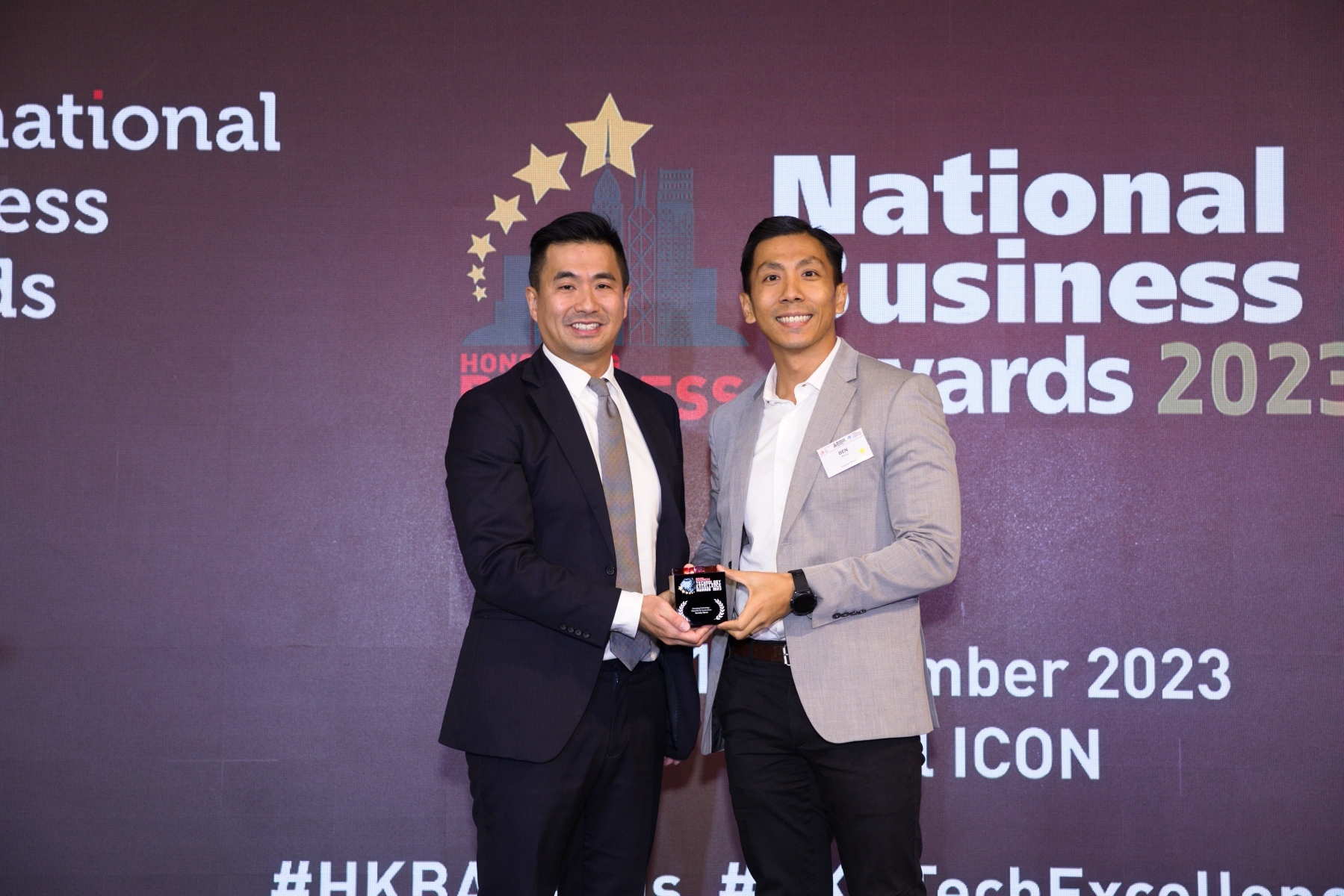 This solution was recognised as the winner of the Emerging Technology - Materials & Construction category.
Meanwhile, the partnership with Hip Hing Construction also led them to explore ways to provide a faster and safer inspection process for built infrastructure.
As such, they teamed up with AI-powered software platform RaSpect to conduct drone operations on site, obtain high-resolution images and thermal images at the same time and, with the help of the platform, the images can be analysed by AI technology to pre-screen defects and irregularities, conduct auto-dimensioning, and automatic privacy filtering.
This venture, meanwhile, was done as part of Eureka Nova's GBA Accelerator programme that partners with startups that focus on supply chain, logistics, robotics, or any kind of construction tech, and the company provides opportunities for them to pilot and commercialise their solution.
"The partnership between RaSpect and Hip Hing Construction is a testament to the platform's accuracy and feasibility on built infrastructure. RaSpect's solution improves workers' safety by avoiding traditional inspection methods," the company said.
Eureka Nova received the PropTech - Real Estate category win at the prestigious awards programme for this solution.
HKB Technology Excellence Awards aims to honour outstanding companies that made exceptional contributions in pursuit of technological innovation.
The Hong Kong Business Technology Excellence Awards is presented by Hong Kong Business Magazine. To view the full list of winners, click here. If you want to join the 2024 awards programme and be acclaimed for your company's outstanding contributions in pursuit of technological innovation, please contact Julie Anne Nuñez at julie@charltonmediamail.com.