Blue Insurance Hong Kong bags the Fintech - Life Insurance Award at HKB Technology Excellence Awards 2021
Blue is spearheading the digital revolution in insurance with innovation and cutting-edge technologies
Blue Insurance Hong Kong ("Blue"), Hong Kong's first digital life insurer, is recognized at the HKB Technology Excellence Awards 2021 in the Financial Technology - Life Insurance category. This is thanks to the power of company's straight-through processing in their digital insurance business.
Blue's vision is to shape the future of the insurance business by empowering customers to take charge of their protection with simple, flexible, and valuable online insurance solutions. This vision is led by a joint venture between two titans of the industry: Hillhouse Capital, a leading investment management firm with extensive investment experience, and Tencent Holdings Limited, a preeminent internet value-added services provider.
To streamline and better manage digital insurance business process, Blue was the first insurance company in Hong Kong to deploy Tencent cloud's technology for its core infrastructure, enabling the company to handle extensive amounts of market and customer data, simplify the business' data security process and improve operational efficiency.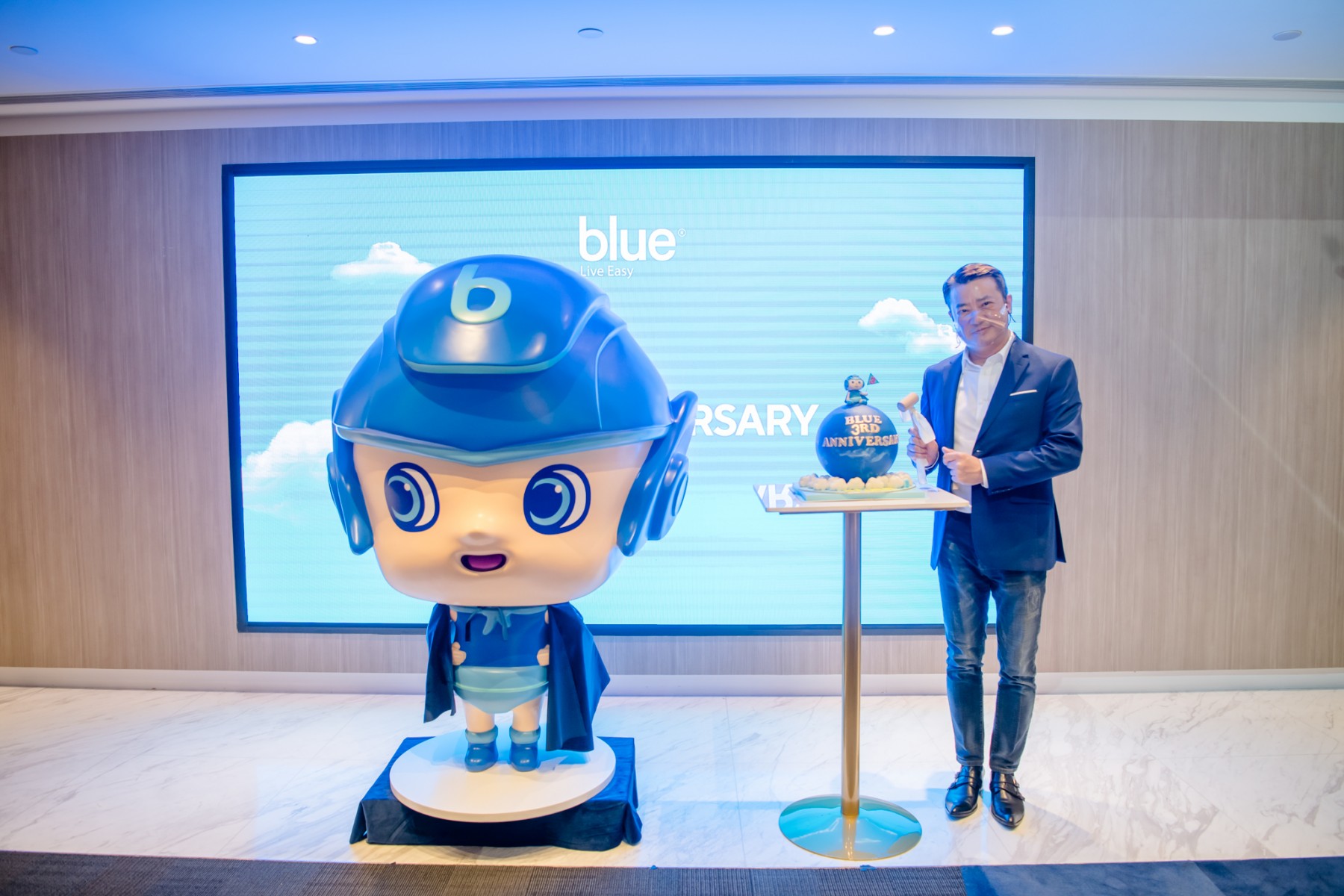 "We always keep customer needs at the forefront, and we are determined to deliver a consumer-centric digital insurance services for them with innovative and cutting-edge technologies. We provide digital solutions catered to customers' needs; we offer customers anytime-anywhere accessibility in Hong Kong to purchase insurance online at their fingertips." said Charles Hung, CEO & Executive Director of Blue Insurance Hong Kong.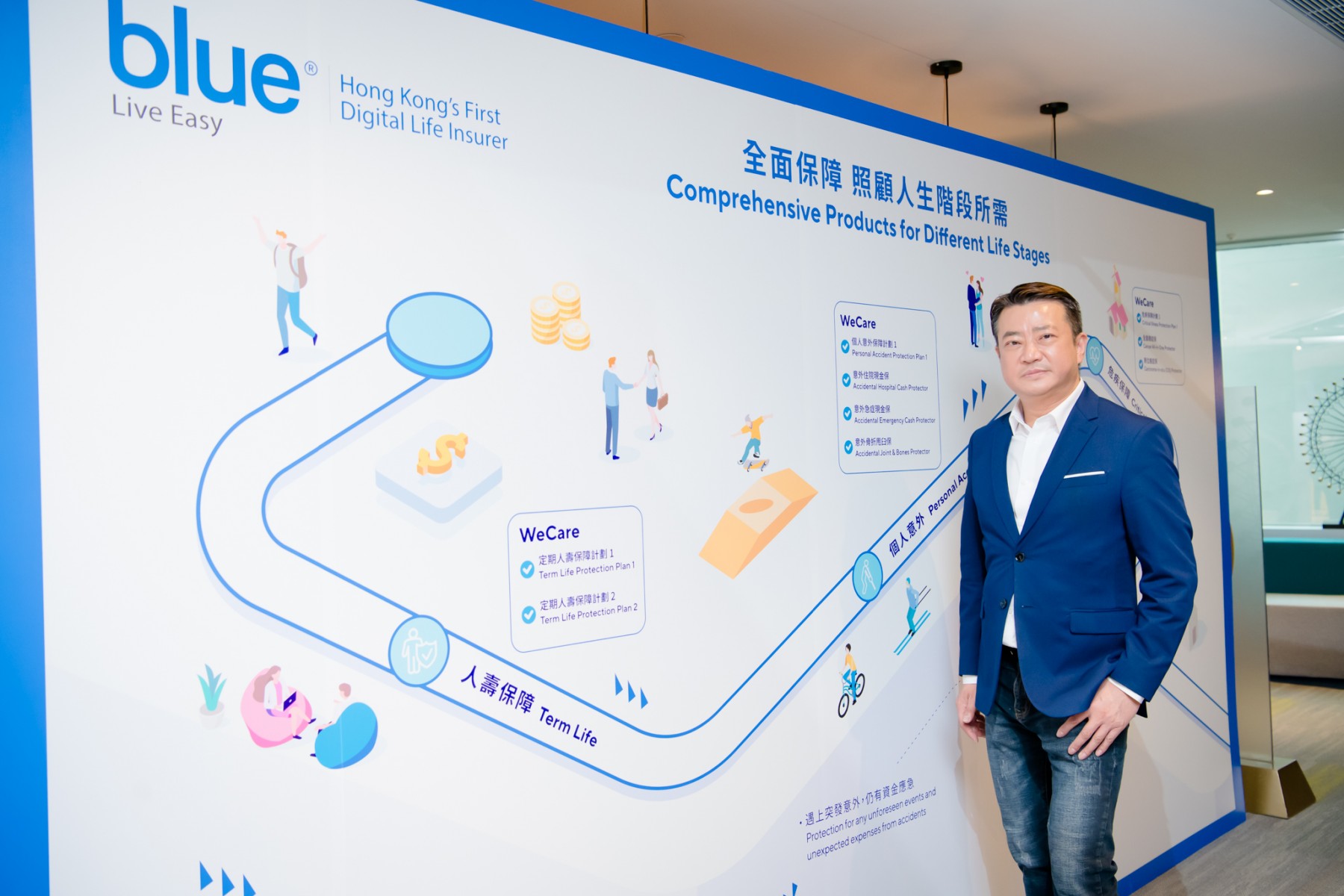 Blue aims to fulfill the company's commitment to making people's lives easy by providing a streamlined digital insurance journey with advanced technologies. Customers can verify their identity instantly with their Hong Kong ID card via the electronic "Know Your Customer" (eKYC) solution on Blue's online insurance platform for a better customer experience. The company said that eKYC is one of the company's advanced security solutions that can detect abnormalities of customers' HKID card during the process of online customer onboarding and identity verification.
"We are proud to bring our customers digital-first solution by implementing eKYC technology into Blue's online platform. With an effective digital solution, our online insurance business volume has significantly increased, and the time spent of identity approval has also reduced." by Charles.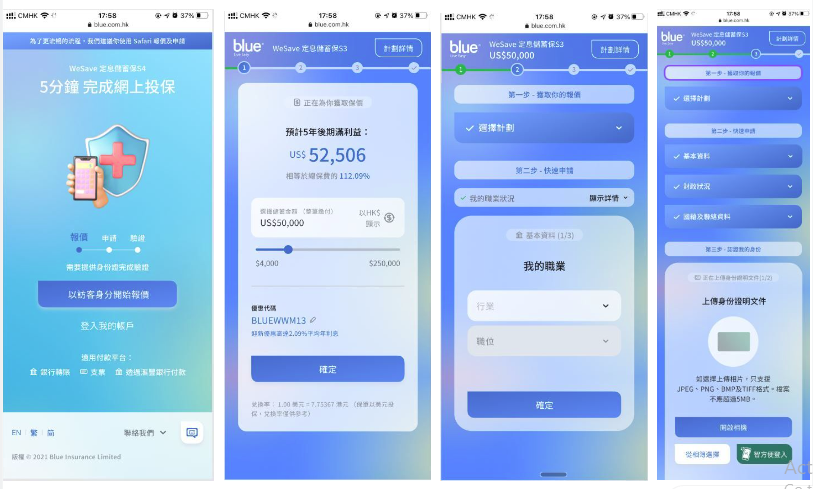 Furthermore, Blue is the first company in Hong Kong to adopt HK Government's iAM SMART authentication in 2021, providing customers a digital alternative for identity verification on Blue's online insurance platform, a smarter and more convenient way for the online application process without uploading an image of HKID card.
"As we advance, Blue will continuously keep abreast of the most advanced disruptive technologies development and enhance its innovation capability to lead the complete digitization of customer experience in the insurance industry." added Charles Hung.