LexisNexis Hong Kong secures top spot in AI-powered litigation
The company took home the Analytics - Legal award at HKB Technology Excellence Awards.
Litigation work has long been considered mundane, tedious, and stressful. Associates, barristers, and legal practitioners spend hours of research and consolidation of legal material leaving them with no time on formulating strong valid cases.
To solve this problem, LexisNexis Hong Kong created a first-of-its-kind analytical tool that generates data-driven decisions, strategies, and tactics, enhancing workflow efficiency and increasing the competitive edge of legal practitioners who use the platform.
Simplicity, speed, precision, and relevance play major roles in bringing a win from the court. All of these are present in Lexis® Analytics Hong Kong's revolutionary litigation platform.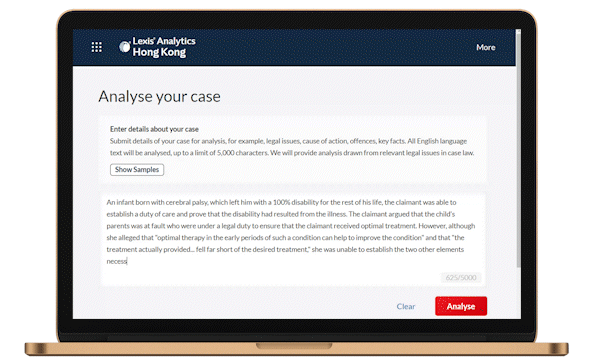 Previously, it was an obstacle for most to cope with technological advancements in litigation. With simple steps of inputting free text briefs into the search box, the intelligent analytical system detects and shares admissible key legal issues, materials, causes of action, offenses, and cases with high precision from historical data of judicial decisions in a split second.
"This powerful AI platform reduces hours of extensive legal research into minutes of in-depth and insightful analysis," said Anthony Wong, Head of Product & Content at LexisNexis Hong Kong & Taiwan. Through the Legal Relationship Graph, users can access comprehensive visuals containing valuable legal issues and its connection to the number of occurrences in each issue. In addition, the AI recommends missing key legal matters and pinpoints relevant cases, minimizing human error if done through manual document search.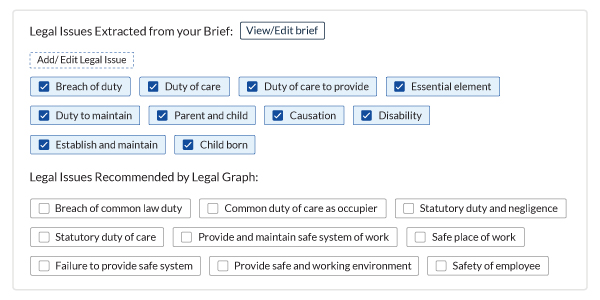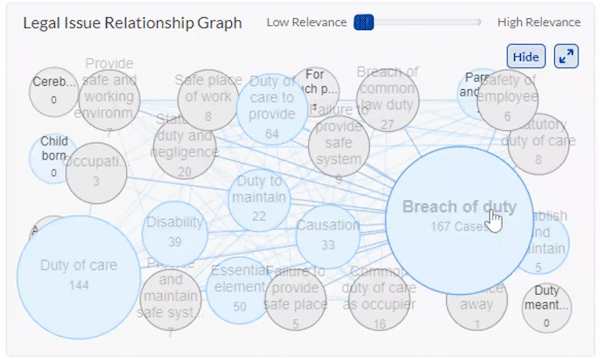 Furthermore, the Case Outcome Analysis charts uncover and discern helpful and similar legal references and outcomes backing up a case. Users may filter and narrow down specific legal issues or material facts to analyze whether or not outcomes are favourable. They can examine the judicial treatment and gauge their authoritative strength, creating additional intervals for legal practitioners to strategize a more decisive and compelling case.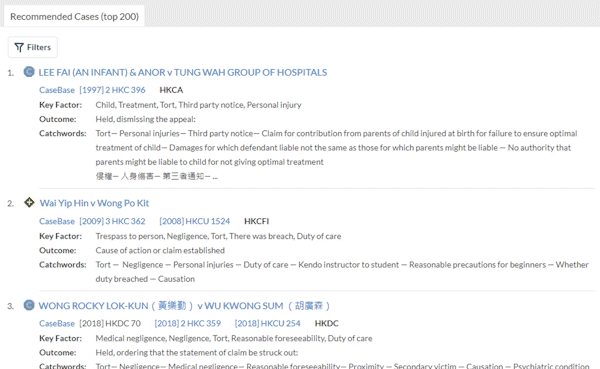 "Our core focus at LexisNexis is to help customers deliver better outcomes and be more productive, Lexis® Analytics combines the art and science of drawing powerful insights from large volume of legal data. By minimizing the time-consuming part of litigation research with AI-driven technology, our customers can focus their time on other higher-value tasks, such as planning strategies and tactical moves to achieve better outcomes for their clients," said Angel Young, General Manager of LexisNexis Hong Kong & Taiwan.
Since its launch midyear, Lexis® Analytics Hong Kong has received positive responses from the local legal market. In particular, a barrister from the Chambers of Andrew Liao SC appreciates this platform, for its ease of navigation and the precision of its recommended legal issues and cases. Another Senior Legal Executive in a law firm claims that it is a novel solution that provides essential legal relationship graphs prompting different viewpoints beneficial for legal research.
With this breakthrough technology, Lexis® Analytics Hong Kong is a deserving awardee at the HKB Technology Excellence Awards, placing their solution at the top of the AI and data analytics echelon in litigation. The game-changing innovation brings radical improvements to legal practice. It makes a strong statement that machine learning and AI have also become vital in the legal industry.
About LexisNexis Legal & Professional
LexisNexis Legal & Professional® is a leading global provider of legal, regulatory and business information and analytics that helps customers increase productivity, improve decision-making and outcomes, and advance the rule of law around the world. As a digital pioneer, the company was the first to bring legal and business information online with its Lexis® and Nexis® services. LexisNexis Legal & Professional, which serves customers in more than 160 countries with 10,400 employees worldwide, is part of RELX, a global provider of information-based analytics and decision tools for professional and business customers.