Jardine Schindler wins big with future-ready tech
The group bagged three trophies in the Hong Kong Business Technology Excellence Awards.
Automation has been a highlight of recent improvements done in offices and business outlets. Apart from the need to install safety features brought about by the pandemic, the need to adapt to new technology has also been a priority when people return to normal.
Jardine Schindler Group won three major awards in the recently concluded Hong Kong Business Technology Excellence Awards. Particularly, its BuilT-In Facial Recognition won the AI - Industrial Engineering Award, its BuilT-In Robot Service Connection won the Robotics - Industrial Engineering Award, whilst its Ultra UV Handrail Device was recognised with the UV Technology - Industrial Engineering Award.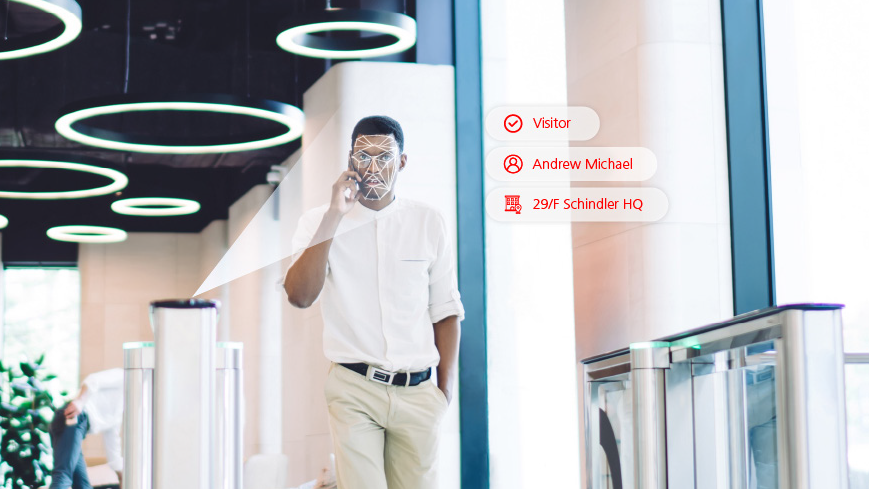 Schindler BuilT-In Facial Recognition
The Schindler BuilT-In Facial Recognition helped unlock next-generation access features and gave an avenue for their clients to provide seamless building travel to their patrons. The tech can be integrated at building entrance turnstiles, elevator panels, and various access points.
By utilising biometric artificial intelligence, the system can quickly identify and verify users by matching key facial features to the user registration database, even if they are wearing masks. The engine algorithm enables an efficient facial scanning process with the predefined face matching methodology.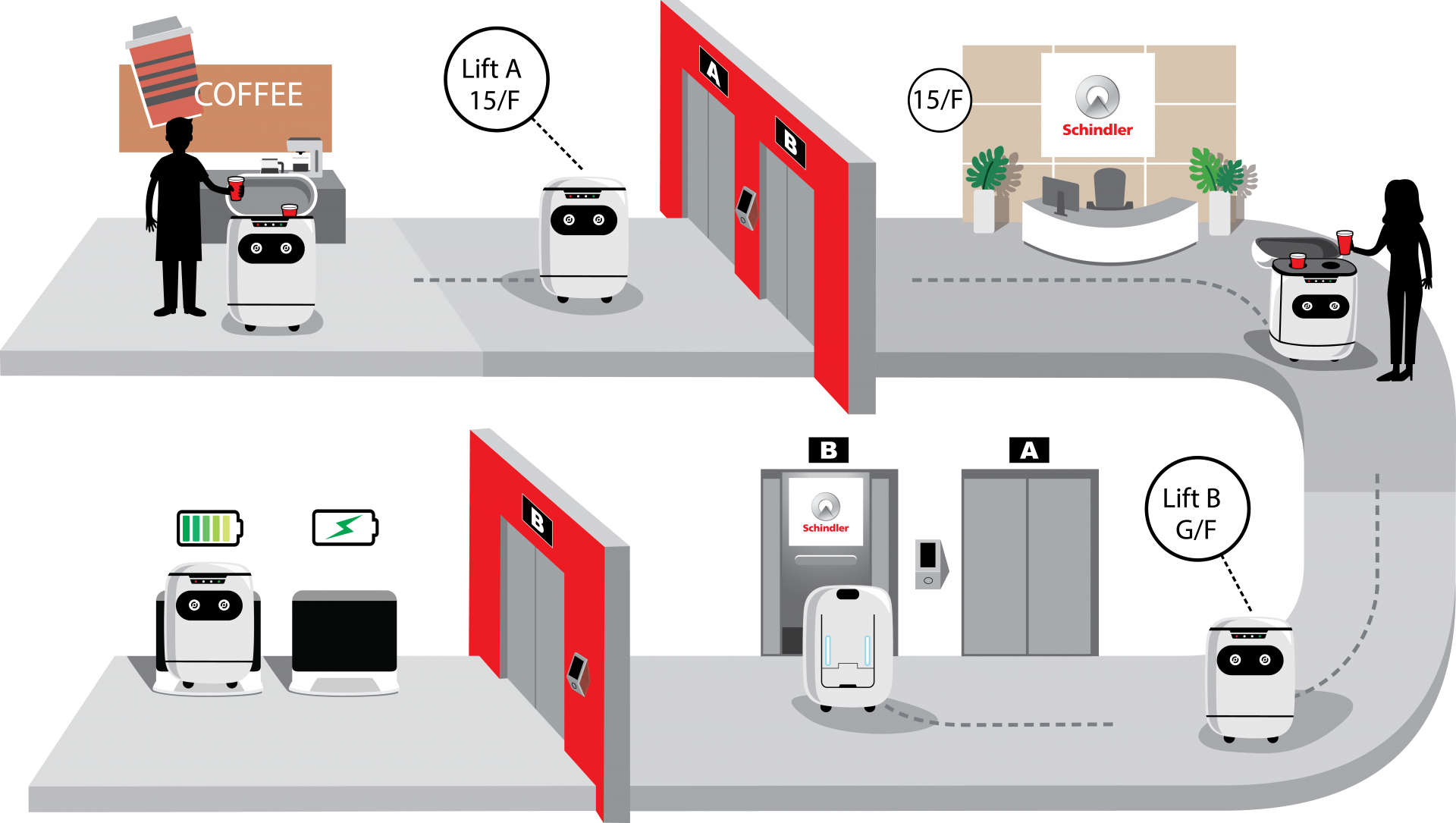 Schindler BuilT-In Robot Service
Equally as remarkable is the Schindler BuilT-In Robot Service Connection. Service robots help transform building dynamics, such as automating tasks and can provide seamless experiences for end-users.
Schindler's 'BuilT-In', a state-of-the-art Building Transit Integrator, is specially designed to meet all of a modern-day building's present and future needs. BuilT-In's full API solution sits at the core of a building's mobility system to streamline operations and information flows.
The solution enables robots to connect with elevators through building a communication link with robots by connecting the elevators' network switch with the local building network or gateway box i.e. WIFI, 4G, or 5G. This allows robots to effortlessly place elevator calls to their destination floors, request elevator status information, and travel with ease to deliver their automated tasks, such as housekeeping, delivery and information services, etc.
Schindler Ultra UV Handrail Device
As for its third featured tech, the Schindler Ultra UV Handrail Device proved to be useful to businesses, especially during the pandemic.
With an innovative and effective UV-C light system, the device uses germicidal UV-C light to treat the handrails at a short distance. This directly damages the genetic materials of bacteria and viruses, preventing their rapid spread. The automatic disinfection system operates on a 24/7 basis.
The device is also a safer and greener disinfection alternative. Ultra UV replaces traditional cleaning methods, reducing harmful chemicals or heavy metal residue on the railing or in our waste or water supplies.
Successful Job References across the region
For these collective efforts to innovate, Jardine Schindler reaped the benefits of providing tech that is needed in the world today.
The Schindler BuilT-In Facial Recognition is being installed in 16 access points in 625 King's Road, Hong Kong, 95 access points in Capitaspring, Singapore, and 24 access points in AIA Gateway, Thailand.
The BuilT-In Robot Service Connection has seen great success at two iconic sites in Hong Kong, particularly in K11 Victoria Dockside and in Hong Kong Science Park (SPX 1). The SPX 1 project comprises two office towers of 12- and 13-storeys high with a four-storey podium for retail, food and beverage outlets, and conference halls.
Reaching the same success is the Schindler Ultra UV Handrail Device, which has 70 units installed at the Pacific Place shopping mall, whilst 51 units have been installed at the Hysan Place shopping mall and office facilities.