Hong Kong Productivity Council bags two accolades in the HKB Technology Excellence Awards
The quasi-government R&D organisation received recognition for its innovative intelligent production line and contactless control tech.
The Hong Kong Productivity Council (HKPC) has won recognition for its excellence in both the AI – Manufacturing and Infrastructure Technology – Building Services and Facilities categories in the third year of the HKB Technology Excellence Awards (TEA).
This 2021, the awards programme acknowledged the consistent effort of technology companies that have launched industry-disrupting products and solutions aimed at making a difference for businesses and stakeholders alike. Similar to last year's HKB TEA, this year's winners proved themselves worthy of the gold based on the criteria of uniqueness and innovation, effectiveness and impact, and dynamism.
HKPC's winning project in AI – Manufacturing category, The OWL Intelligent Production Line, was developed for a Hong Kong-based Italian-owned intelligent security product manufacturer, NiRoTech Limited (NiRoTech). It gives into full play the characteristics of an owl's wisdom, piercing eyes, flexible body, soft neck (360o vision), and agile movement. These perfectly echo the key features of this intelligent production line which has high flexibility, excellent agility to cater to different production needs, as well as non-stop operation. Five key S.M.A.R.T elements: Speed, Multi-function, Accuracy, Reliability, and Traceability, can be seen in this production line offering edges of intelligence and efficiency enhancement.
The OWL Intelligent Production Line has allowed NiRoTech to become more efficient by halving the land required for industrial operations, providing flexibility in production line design and spacing, and by using robots that are fully capable of real-time monitoring, precise machine vision, and data analytics that can then multiply production capacity by 1.5 times. Such features make the OWL Intelligent Production Line an innovative solution for companies looking to improve their production efficiency whilst decreasing their land and carbon footprint in today's radically industrialised world.
The HKPC also won the Infrastructure Technology – Building Services and Facilities category with their kNOw Touch – Contactless Elevator Control Panel. With the COVID-19 pandemic still in full swing, more and more companies are searching for contactless solutions to keep their employees and stakeholders safe. kNOw Touch is HKPC's response to the global challenge of preventing the spread of virus particulates and other harmful bacteria.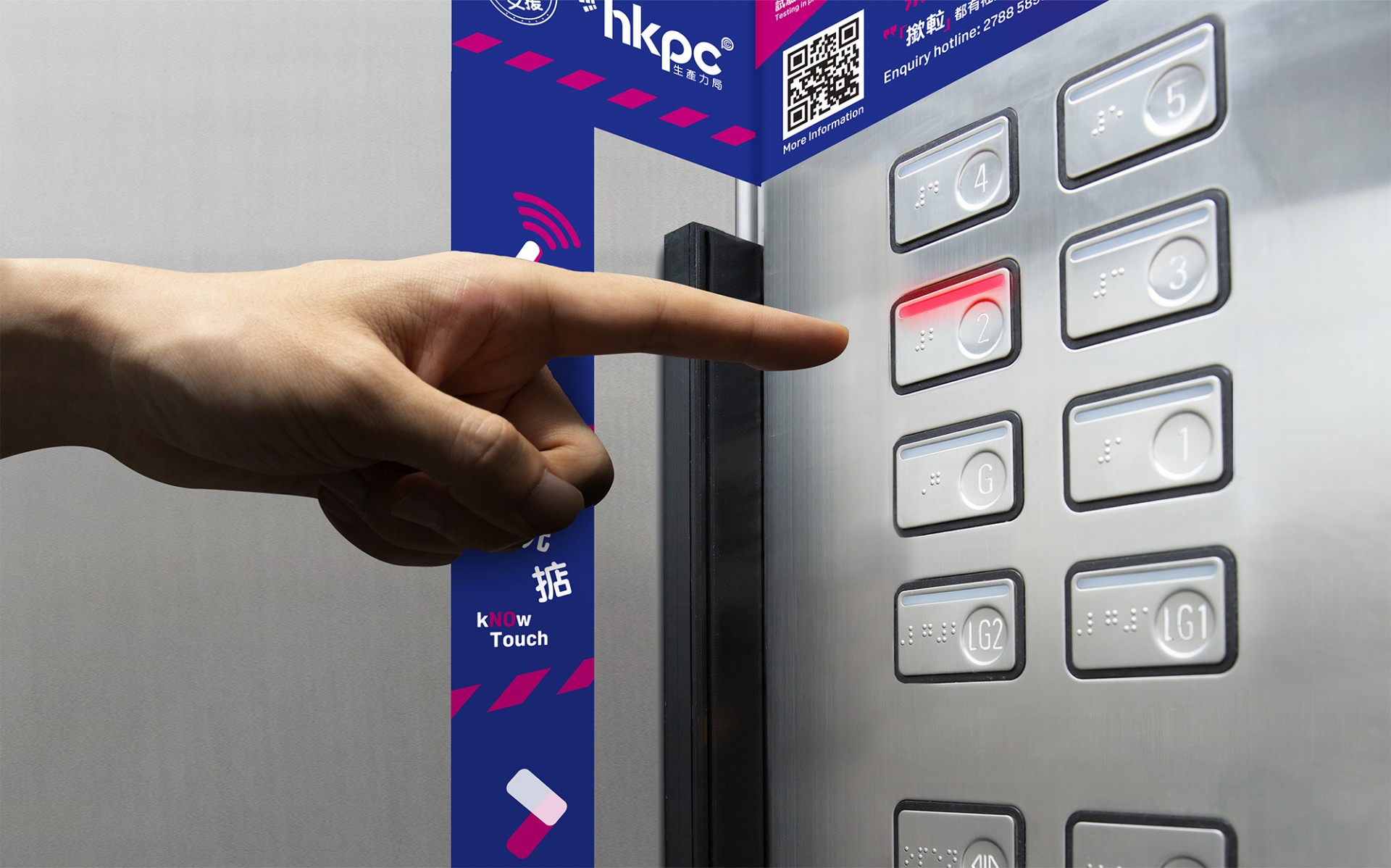 kNOw Touch makes use of infrared sensors and accurate, real-time relay devices to aid elevator users in moving up and down a building without the need to touch any part of the elevator control panel. This highly efficient piece of technology is easy to install and maintain. As such, the kNOw Touch elevator control panel has already been installed in over 300 residential, commercial, industrial, and government buildings in Hong Kong.
To widen its usage, kNOw Touch has also been licensed to Hong Kong-based companies Roborn DT Limited and Schindler Lifts (Hong Kong) Limited to promote the solution not only in Hong Kong but also throughout the Asia-Pacific region and One Belt One Road countries as part of HKPC's dedication to doing its part in combatting the coronavirus.
The HKB TEA is presented annually by Hong Kong Business. This year, the awards ceremony and winners' interviews were held digitally via video conferencing.
If you want to join the 2022 HKB TEA to showcase your company's technology products as the next ground-breaking solutions in your respective industries, please contact Julie Ann Nuñez at julie@charltonmediamail.com