Global Sources triumphant in two awards competition in Hong Kong and China
It is also the only company to win two different awards—one recognises a firm's achievement at the project level and another, at the corporate level.
The internationally known B2B sourcing platform, Global Sources, was able to dominate two categories from two award-giving bodies: the E-commerce - Business Services category at the HKB Technology Awards 2021 and the Diversified Services category at the China International Business Awards 2021.
The company expressed its delight in winning the two awards. "It is a great honor for us to receive such positive recognition at both the project level and corporate level." said Carol Lau, Senior Vice President of Global Sources." It is a very positive endorsement to our GSOL Optimization Project, both as an innovation technology initiative that has made an impact to the business, as well as an outstanding project that has successfully helped our company gain a foothold in China on a corporate level."
The HKB Technology Awards 2021, which seeks to honor leading companies with excellent technological innovation, recognised the Global Sources Online (GSOL) Optimization Project. It is a comprehensive programme that is set to renew the features of its B2B online sourcing platform--GlobalSources.com and app version in order to tackle pain points in the industry and improve customer satisfaction. In turn, it helped the company raise retention and loyalty amongst its clients.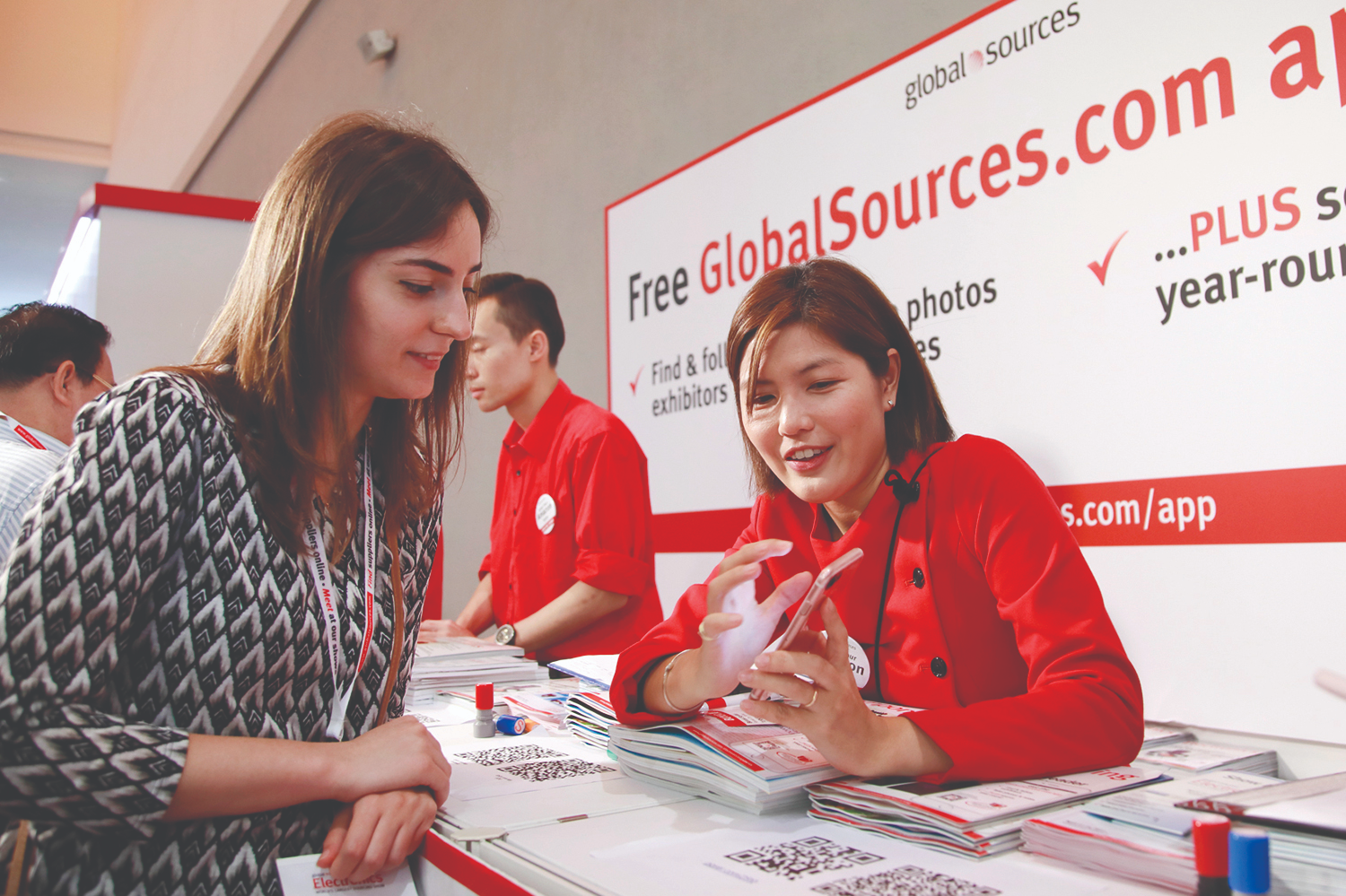 The GSOL Optimization Project was developed with the aim to enhance customer experience, efficiency, data analysis, and business performance of the company's existing online sourcing platform GlobalSources.com, which was revamped in 2019, and the 4.0 version of the app, which was launched in September 2020.
The platform adopted the Scrum Development Framework that enables a quicker response, improved progress, visibility, and transparency, reduced risk, and better control of the quality and delivery time.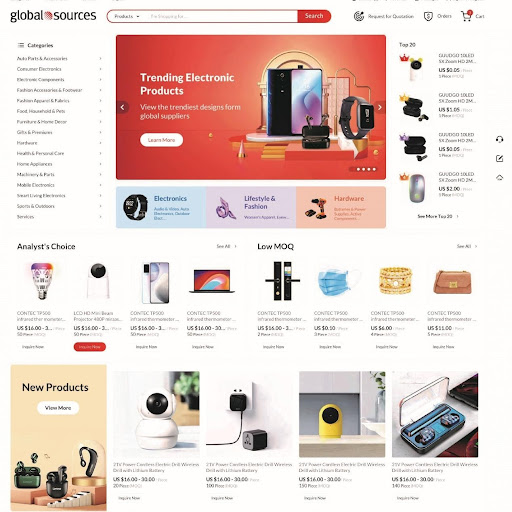 The optimized platform is designed with a simple and easy to use interface; within the console are six features and functions that support buyers' ability to find and establish trusted supplier relationships faster. For example, one of its key innovations is the Customised Interactive Recommendation, wherein the platform generates more precise and customised product recommendations for each individual buyer based on their past activities, buyer categories, and product interests, as well as a new product search algorithm. All these raise the chances of transaction.
Buyers can also better profile themselves and their sourcing criteria through the platform's Enhanced Matching features, as matching with suppliers are now faster and more accurate. The new Buyer and Supplier Centers provide a workspace and dashboard for users to better manage and track all enquiries, transactions, and updated data reports in real-time. Furthermore, buyers can easily view, through their devices, the suppliers' factories, and showrooms in panoramic images with details.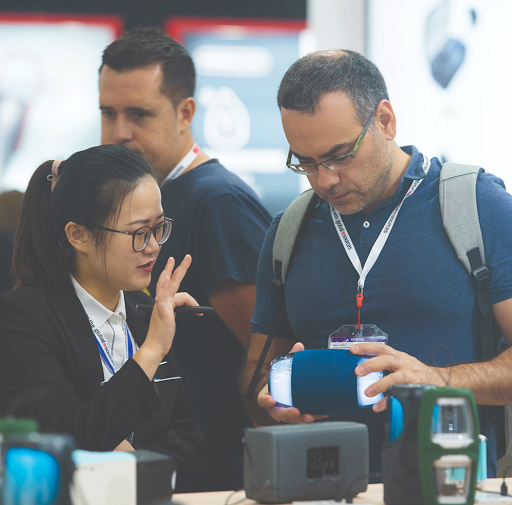 On the other hand, suppliers are now allowed to promote their products in real-time to buyers worldwide, beyond the trade shows, as GSOL adopted live streaming trends from the cross-border e-commerce industry.
Both the buyers and suppliers can continue to meet and develop business relationships through video or voice calls on GSOL 24/7 and during the pandemic. Its Knowledge Centre, Ask the Expert, and Support Centre & Chat features are expected to improve the level of industry know-how and customer service satisfaction.
Officially launched in February 2021, the programme undergoes constant review for progress and improvements, with qualitative feedback taken through research and customer feedback to evaluate its effectiveness and impact.
Meanwhile, China International Business Awards 2021 acknowledged Global Sources' contributions to the China economy through the outstanding project and Diversified Services that this internationally trusted multichannel business-to-business sourcing platform offers, including trade shows, digital (online and app) sourcing platform, business matching, live talk, and e-magazine.
China International Business Awards honored Global Sources: being a foreign firm in China, it was able to earn itself a foothold in the country through its innovative projects and best practices.
Overall, Global Sources made remarkable contributions to China's economy. The company's 50-year proven expertise in facilitating trade between international buyers and suppliers is what makes it a credible and reliable partner – building trust and confidence as an enabler of global trade for suppliers and buyers in China and worldwide. The optimized Global Sources Online platforms and app will attract additional buyers and suppliers, providing more exposure and business opportunities for customers in China.
"Winning both awards on the 50th Anniversary of Global Sources is a very symbolic milestone to the company. It shows that our efforts and perseverance over the years are correct and meaningful," said Lau. "We will continue our customer-centric and innovative-driven spirit and continue to help international buyers and sellers through our diversified services and multichannel B2B platforms, forging a greater future together!"
Global Sources just announced the return of its Fall 2021 Show Series from October 25 to 27, 2021 at the AsiaWorld-Expo in Hong Kong. The series, which comprises eight shows, including Global Sources Consumer Electronics, Global Sources Electronic Components, Global Sources Mobile Electronics, Global Sources Smart Home & Appliances, Global Sources Home & Kitchen, Global Sources Tech Gifts, Global Sources Lifestyle, and Global Sources Fashion, is designed to meet the sourcing needs of the global consumer market and facilitate quality international consumer product industry synergy and transaction. Over 20,000 new products from 1,000 suppliers will be showcased; and Global Sources will invest US$ 3 Million to promote the show. 10,000+ top buyers are expected to visit, which will encourage buyers and sellers to explore more business opportunities.
Global Sources will also hold the first Global Consumer Electronics Expo Guangzhou at China Import and Export Fair Complex in Guangzhou from December 10 to 12, 2021 to help the development of Mainland China's domestic manufacturing industry from "OEM" to "Brand", and from "Manufacturing" to "Creation", facilitating the overall supply chain upstream development of the electronic industry.