Photo by Rikki Chan on Unsplash
Hong Kong's most notable real estate agents under 40
Realtors in the office market took the lead in the list, taking nine spots.
In 2022, Hong Kong has slowly regained its attractiveness as a property investment destination, and amongst to thank are the city's realtors who were determined to end the city's downcycle.
In recognition of their hard work, Hong Kong Business listed 17 realtors under 40 who not only thrived in managing clients and negotiating deals but also displayed leadership in their respective communities amidst challenging times.
Hong Kong Business' (HKB) first-ever roster of real estate luminaries consists of realtors from Hong Kong's biggest and top-performing real estate firms like Cushman & Wakefield, Knight Frank, Colliers International, Savills, CBRE Hong Kong, JLL, and OKAY.com.
Leading the inaugural list are realtors in the office market, which took nine spots in the list. The youngest in the pool of realtors, Colliers' Joyce Leung, 25, is also in the office leasing space.
Apart from closing millions worth of deals, this year's honorees have also been successful in honing and training their junior colleagues to be better realtors.
Hong Kong's real estate luminaries of 2022 were chosen by their companies and colleagues as they have shown creativity and innovation in their profession at such a challenging time. They are ranked by age.
Get to know HKB's young and outstanding realtors below: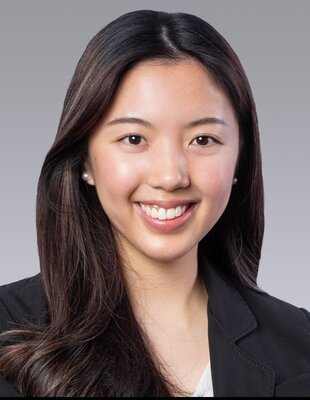 Joyce Leung, 25
Colliers
Joyce Leung is Colliers' Senior Manager for Office Services. She has been with the firm for three years, during which she has consistently delivered strategic solutions to business partners, tenants and landlords. One of her notable achievements includes the recent relocation of BASF to Two Taikoo Place, a 60,000 sq. ft. activity-based sustainable workplace project.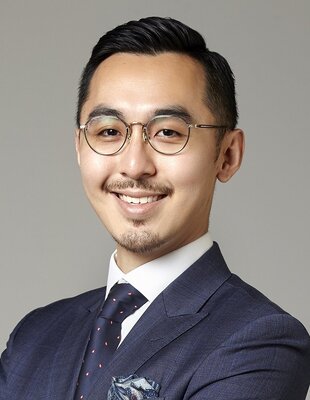 Jason Wo, 31
Savills Hong Kong
Jason Wo has been with Savills for nine years, having made over HK$16.3b of transactions from 88 properties. He is also a member of both the Hong Kong Institute of Surveyors and the Royal Institution of Chartered Surveyors. He also provides clients with innovative proposals on tenant mix models and revitalisation schemes.
Jason sits on committees of the Land Policy Panel, Housing Policy Panel and Tomorrow Lantau Task Force in HKIS to participate in the discussion over government policies on land matters and urban planning and to give professional advice to the government.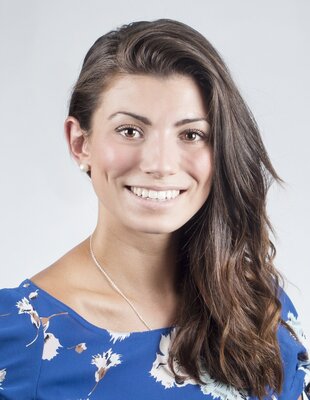 Jayde Pamuk, 32
OKAY.com
Jayde Pamuk is a consistent top 5% performer, closing an average of over three transactions a month since joining OKAY.com eight years ago. She has successfully represented a client as a sole agent with the sale of a property valued at HK$90m in 2021. She has also earned a reputation for her trust and advice.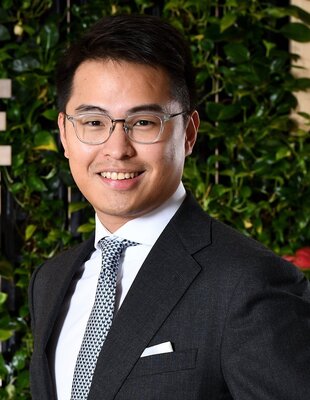 Troy Wu, 32
CBRE HK
Troy Wu is CBRE's Senior Director for Advisory & Transaction Services. He supported some of the company's most significant projects over his 10-year stint at the company. He has demonstrated exceptional capabilities in client consultation and management, revenue generation, cross-collaboration and staff coaching. Because of his outstanding record, he was appointed Director in 2019 – the youngest ever in the team.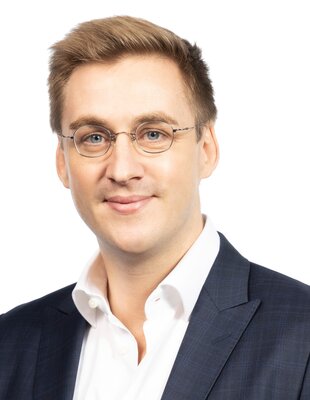 Sam Gourlay, 33
JLL Hong Kong
Sam Gourlay has led several of the largest leasing transactions in Hong Kong, valued at over HK$3b since 2018. He was appointed as the Head of Tenant Representation for JLL Hong Kong in January 2021. With his reputation, Sam advises both local and international firms across a broad spectrum of leasing services.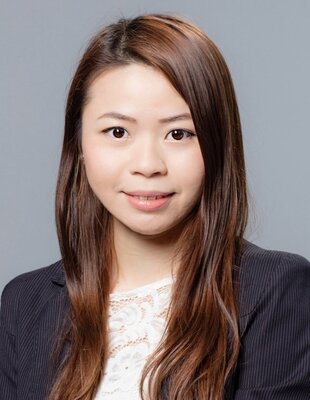 Nicole Chan, 33
JLL Hong Kong
Nicole Chan has been in JLL's Kowloon Office Leasing Advisory Team since 2012, wherein she gained significant experience providing tenant representation and consultancy services to various clients. She has been one of the top achievers of the team since 2016, and has achieved over US$1m in sales revenue despite the pandemic.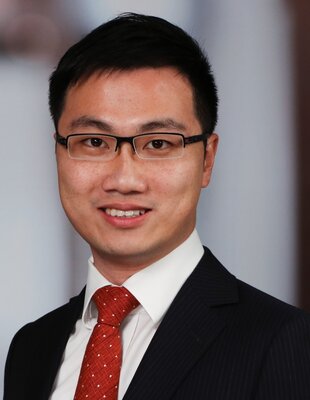 Godfrey Cheng, 34
Savills Hong Kong
Godfrey Cheng is the youngest deputy senior director in Savills Hong Kong. Since joining in 2010, he has found his niche in handling sizable and complicated whole block transactions. He has concluded a total of HK$70b in property and equity transactions, and has established a strong client network of ultra-high net worth individuals, institutions, and developers.
He was also the winner of the Best Deal of The Year in 2017 and 2018 in Royal Institution of Chartered Surveyors (RICS) Awards Hong Kong. In addition to his brokerage role, Godfrey also leads a team specializing in Savills digital transformation and oversees Savills IT Solutions Limited, a Savills subsidiary that drives technology innovations within the property industry.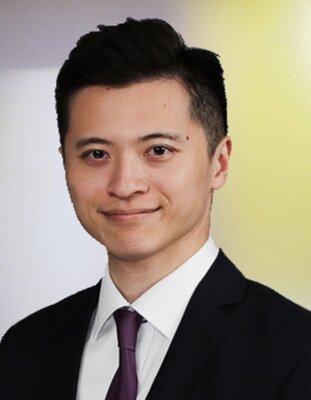 Oscar Chow, 35
Savills Hong Kong
Oscar Chow is the youngest senior director in Savills Hong Kong. Now a chartered surveyor, he has completed multiple landmark deals by advising ultra-high-net-worth individuals, conglomerates, industrialists and private equity funds on the acquisition and disposal of a range of industrial properties in Hong Kong. He is widely regarded in the sector for his impressive track record and industry knowledge.
He won the prestigious "Best Deal of the Year" award at RICS Awards Hong Kong 2021. He also won the title of "Savills Best Agent of the Year 2020" on the basis of the same transaction.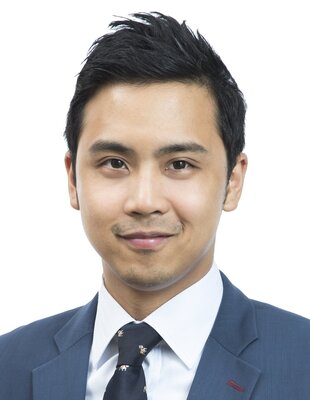 Maverick Law, 35
JLL Hong Kong
Maverick Law is a Director at JLL Hong Kong since 2018. With his 12 years of experience in the industry, he has led over 400 transactions and is key in driving some of the city's landmark transactions. Law has also been a key advocate in promoting technological innovations in real estate.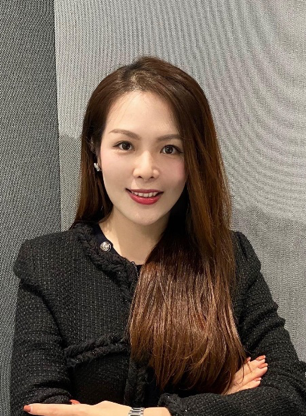 Charli Chan, 36
Cushman & Wakefield
Charli Chan serves as the Executive Director and Head of Hong Kong PRC Team, Capital Markets in Cushman & Wakefield. She is a results-driven professional that has over 10 years of experience. She has also provided disposition and acquisition advisory for commercial office, retail, logistics projects and portfolios in China and Hong Kong, with a transaction track record valued at RMB60b.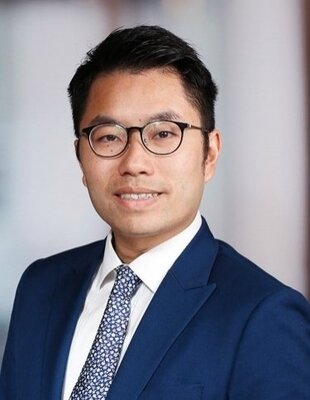 Tommy Chan, 36
Savills Hong Kong
Tommy Chan is one of Savillsy's youngest Senior Directors, joining the company in 2007. Having over 15 years of real estate experience in the city, he specialises in the acquisition and disposal of whole block buildings and development sites. Despite the pandemic, he has closed deals on various projects worth over HK$2.44b.
His notable achievements include the acquisition of the headquarters in Fanling in 2021 on behalf of Hong Kong Housing Society, and acquiring the site at 89 to 93 Tai Hang Road in a highly complex case involving a Civil Servant's Co-operative Building Society (CBS) development on behalf of SEA Group.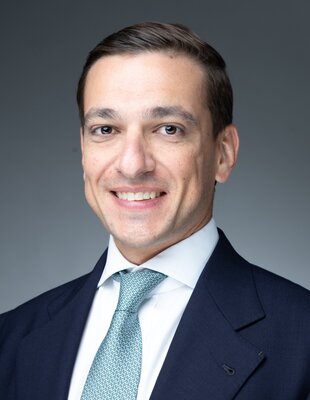 David Wood, 36
CBRE Hong Kong
David Wood is an executive director in CBRE's market-leading office leasing team, overseeing a specialist team of highly experienced professionals. He has over 15 years of experience in real estate where he has transacted approximately four million sq. ft. of commercial space. His broader experience includes valuation and consultancy work, covering land use advisory, single asset/portfolio valuations, amongst others.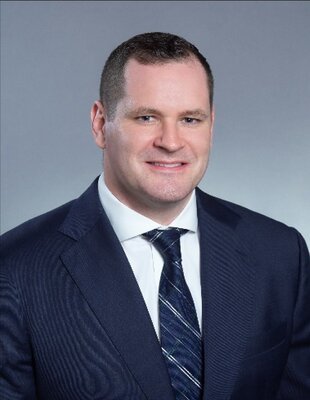 Clayton Evans, 37
Cushman & Wakefield
Clayton Evans is Cushman & Wakefield's Executive Director for Office Services, where he is responsible for mentoring junior and mid-level brokers, in addition to winning and retaining leasing mandates. He advises corporate occupiers on renewal, relocation and rent review negotiations. Clayton has been a regular recipient at Cushman & Wakefield's annual awards of excellence for recognition of his revenue production.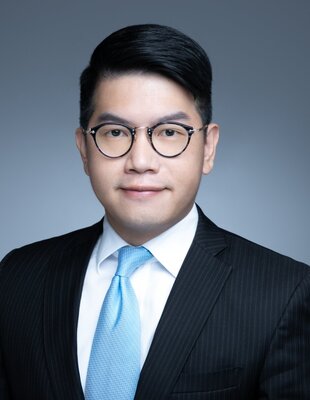 Jay Fan, 39
Savills Hong Kong
Jay Fan is one of the top-performing senior directors in Savills Hong Kong. He has completed 51 deals that totalled HK$14b in consideration since joining the company in 2011. His expertise is in the disposal of various assets spanning offices, shops, residential buildings, and sites.
Some of his accomplishments are the disposal of the top 3 floors with naming rights of 888 LCKR, a redeveloped office building that worth HK$1.188 billion, and an en-bloc commercial building at 69 Jervois Street with consideration of HK$1.8 billion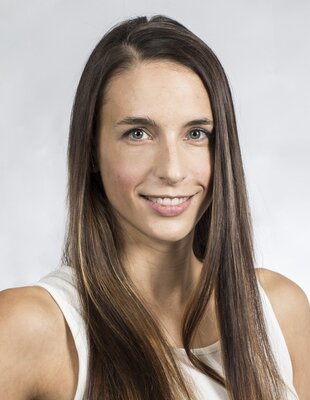 Flo Geiser, 39
OKAY.com
Flo Geiser has been with OKAY.com for seven years, wherein she has achieved significant growth. In 2021, she won five sole agencies and represented sellers of luxury homes with a value of over HK$20m each. Geiser also often liaises between agents and senior management, and shares insights that enrich the company as a whole.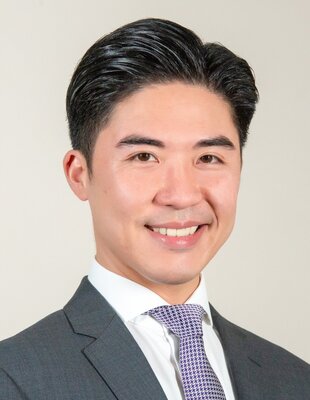 Tommy Kwan, 39
OKAY.com
Tommy Kwan joined OKAY.com and the real estate profession in 2019, after spending 13 years in Finance. The skills he brought with him helped catapult him to the top. With a focus on luxury properties, the majority of his sales transactions each have a value of over HK$25m. He has won and represented 10 sole agencies to date.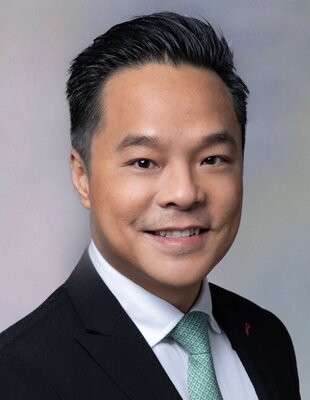 Reeves Yan, 39
CBRE HK
Reeves Yan is CBRE Hong Kong's Head of Capital Markets, where he leads a team of 30 elite consultants in delivering world-class investment solutions to clients. With over 17 years of solid experience, he is one of the top deal makers in the industry. Yan delivers a high standard of professional services with his well-proven track record and valuable experience.