Better Industry Opportunities as Usage of Healthcare Device Rises
Increasing adoption of IVD kits bodes well for Malaysia.
The Medical Devices Industry in Malaysia
According to a report published by KPMG in March 2020 which builds on figures released by Fitch Solutions, Malaysia's medical device market is forecasted to be worth RM8.97b (US$2b) in 2022, with a compound annual growth rate (CAGR) of 7.5% between 2018 and 2022.
This comes alongside the revelation that total healthcare expenditure in Malaysia will exceed RM69.2b in 2021 and is expected to grow at a CAGR of 7.6% through 2025.
Malaysia's medical device industry comprises over 200 manufacturers, half of which are involved in producing medical-grade gloves. The industry also produces higher value-added and high-technology products including blood glucose monitors, orthopedic implants, pacemakers, stents, electro-medical devices, and monitoring devices.
In-Vitro Diagnostic Rapid Test Kits
In-vitro diagnostic (IVD) tests are defined as tests performed on bodily samples commonly obtained through swabs of mucus from inside the nose or at the back of the throat or through blood obtained from a vein or fingerstick. IVD tests look to detect diseases present in the human body, which can be used to monitor an individual's health and assist in diagnosing ailments. The size of the IVD market stood at US$83.4b in 2020 and is expected to grow at a CAGR of 4.5% from 2021 to 2027. This is due to an increase in the use of IVDs in COVID-19-related diagnostics and it is also expected to rise due to increased awareness of early healthcare detection and treatment.
IVD Rapid Test Kits (RTKs), such as lateral flow tests, allow for quick results whilst being easily accessible due to their smaller size as compared to bulky and complex laboratory-grade equipment used for highly-sensitive diagnostic testing.
Demand for RTKs saw significant prominence during the COVID-19 pandemic, especially as antigen-based RTKs for the detection of COVID-19 antigens present in the body became the primary early diagnostic testing for the virus. This is due to its preliminary sensitivity and accuracy, quick-yielding results, relatively inexpensive cost, and ability to scale up for mass production. COVID-19 RTKs are one of the latest entries to the long list of IVD RTKs, which have been in use way before the COVID-19 pandemic.
US-based Chembio Diagnostics, Inc. a leader in point-of-care diagnostics company focused on infectious diseases, announced its manufacturing agreement in May 2022 with Reszon Diagnostics Intl Sdn Bhd to contract manufacture HIV Test Kits at Chembio's WHO-approved laboratory/facility in USJ, Subang Jaya.
Reszon will rent the facility and is expected to start production by this year. The facility will also utilise automation to streamline its production process. Chembio's decision to outsource the production of test kits is due to the high production cost in USA. The collaboration between the US and Malaysian companies signifies a strong relationship that will combine Chembio's manufacturing technology and know-how and Reszon's resources and manufacturing strengths in the diagnostics space.
As awareness for early diagnosis and treatment increases, there is a need for IVD tests to be more sensitive and have an expanded scope of testing coverage whilst simultaneously also providing quicker test turnover rates with high accuracy. This would mean higher development costs and longer project timelines but would also ensure an overall increase in the standards and accessibility of healthcare, especially given the effort to miniaturise IVD tests into smaller, portable RTKs.
With advanced biomarker detection technologies, stricter regulations, and quality standards, healthcare users can be assured that the results from these tests are reliable and trustworthy. In addition, more and more tests are being made available to assist in the detection of a growing list of health issues and complications.
IVD Rapid Test Kits in Malaysia
In Malaysia, more than five (5) companies produce In-Vitro Diagnostic RTKs, with most of them beginning production over the past two years in a bid to cater to the overwhelming demand for COVID-19 rapid detection. As COVID-19 has not shown any signs of waning, the domestic production of COVID-19 RTKs remains to be seen as essential, and testing needs continue to be indispensable.
The COVID-19 RTKs being manufactured are a part of a more extensive ecosystem of diagnostic kits that cater to the detection of an array of diseases such as dengue, HIV, and Hepatitis C. RTKs can also be configured to detect pregnancy, cholesterol, blood glucose, and infertility.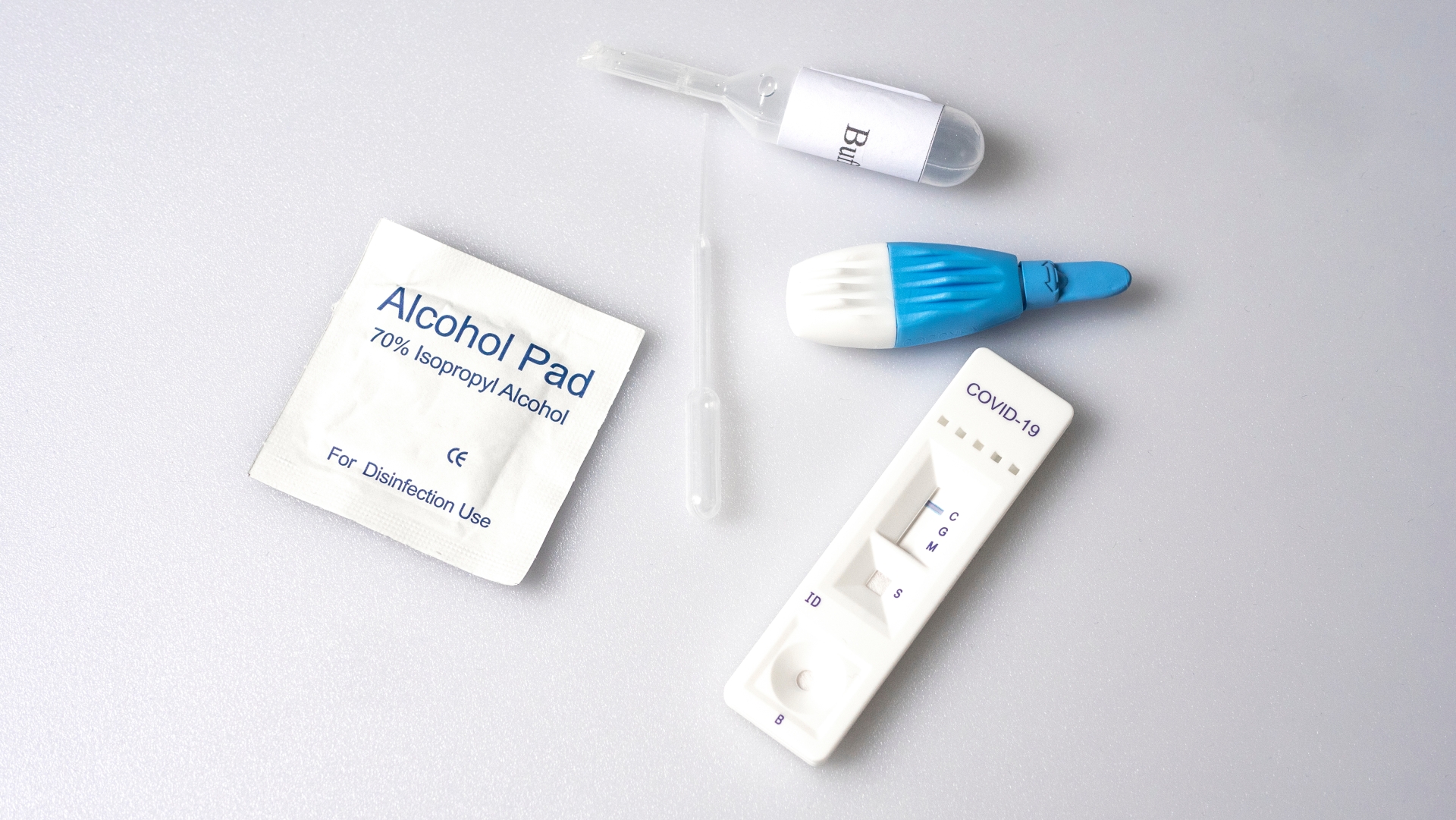 ​
Sample of rapid test kit
Having already developed an ecosystem for producing IVD RTKs, Malaysia is also primed to take advantage of the growing awareness of healthcare and the demand for early diagnostics. Local manufacturers of these diagnostic test kits can retool and accommodate a diversified range of products, with some already actively involved in the production of test kits to detect HIV, malaria, influenza, and pregnancy.
Future Opportunities for IVD Rapid Test Kits
The growing demand for early detection and the shift toward Point-of-Care diagnostics have pushed for an immediate need for advanced RTKs capable of yielding quick but highly sensitive and accurate results. Innovations to address the growing demand, especially during the COVID-19 pandemic where hundreds of millions of people anxiously await their COVID-19 test results have led to the introduction of convergence technologies to facilitate this requirement.
Several manufacturers across the globe have succeeded in making complex molecular diagnostic tests more portable and user-friendly without compromising the technology; this ultimately leads to the same test results that can be done in an actual laboratory, but in much less time. Alongside new diagnostic technologies, these products also involve additive manufacturing - such as 3D printing to miniaturise the components and quicken the manufacturing turnaround for their production.
This innovative development also provides the healthcare industry with a degree of scalability in diversifying the range of tests covered using these next-generation IVD RTKs, which may include the addition of biomarkers for cancer.
This can be further integrated with digital connectivity that allows quick and universal access to testing results, and realistically enables a diagnosis to be made in real-time and communicated expediently to patients, thus ensuring precise and efficient treatment.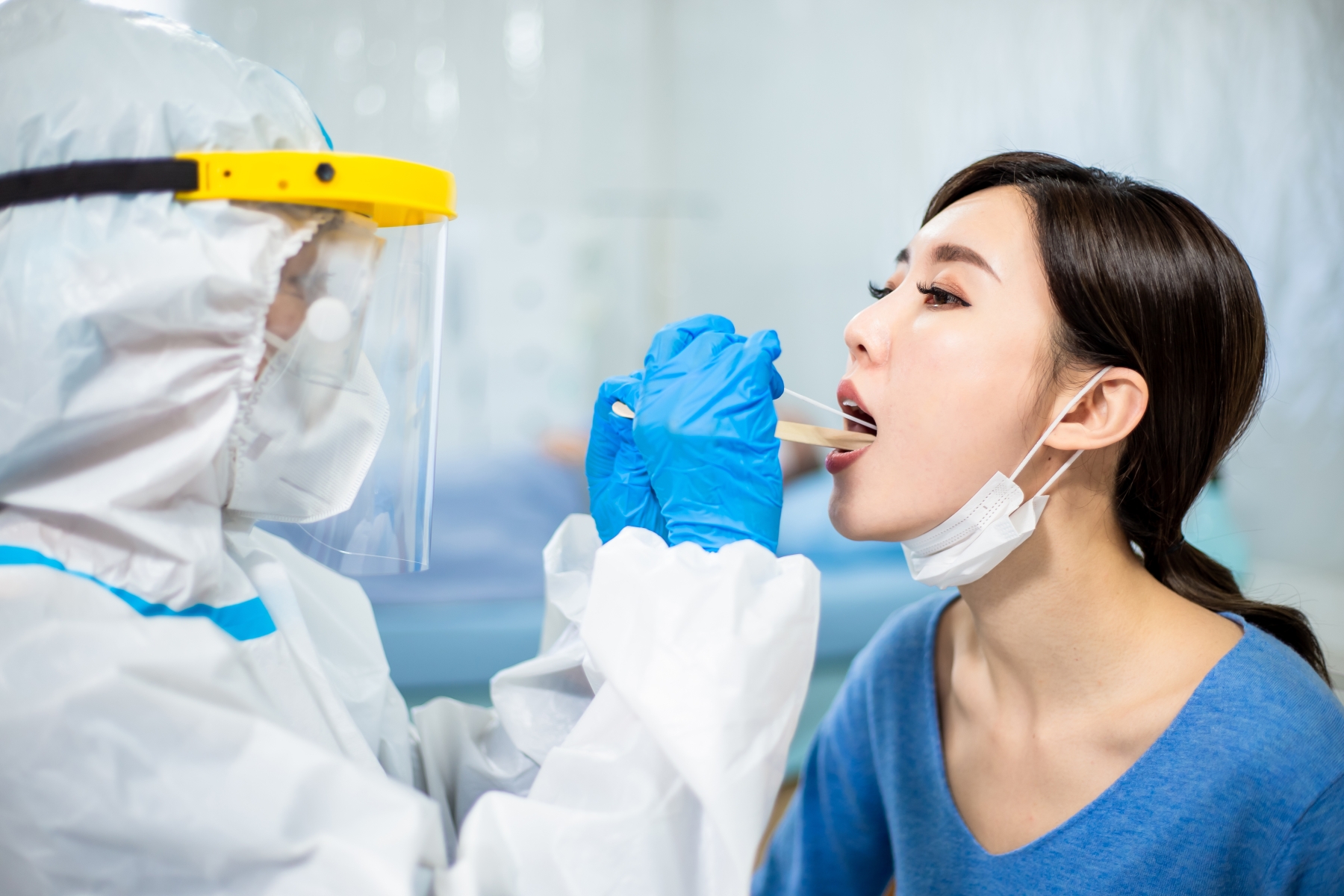 Moving Forward
As the country advances, Malaysia can position itself as one of the manufacturing champions of these next-generation diagnostics devices, in line with the national aspiration of becoming the regional medical devices manufacturing hub that caters for the global market. This is made possible with greenfield Foreign Direct Investments (FDI) and strategic collaborations with local partners, which would develop this niche manufacturing area further.
The local industry also stands a chance of being part of this new development through the supply of diagnostic kit components, whereby local manufacturers already have experience producing IVD test kits for Enzyme-Linked Immunosorbent Assay (ELISA) and RT-PCR tests.
The world-class Electronics Manufacturing and Support Services (EMS / ESS) sectors in Malaysia also boost the local manufacturing of next-generation IVD devices, which can leverage heavily from local experience and expertise in developing and manufacturing complex electronics-based components for such devices.
Investors who are intent on exploring the business prospects of this new growth area can get in touch with Malaysian Investment Development Authority (MIDA) for more information.