Hong Kong Productivity Council secures two wins at HKB Technology Excellence Awards 2022
The Council received commendations for its multi-sensor aerial inspector and smart eyewear.
The Hong Kong Productivity Council (HKPC) has been recognised for its innovative solutions and use of technology at the recently held Hong Kong Business Technology Excellence Awards 2022. The Council has received commendations for its "Edge AI-powered Multi-sensor Aerial Inspector for Tunnel Surface" as well as its smart eyewear "My-O-Analyser".
Co-developed with the Civil Engineering and Development Department (CEDD) of the HKSAR Government and their Consultant, Hyder-Meinhardt Joint Venture, the multi-sensor aerial inspector is the world's first-of-its-kind application of tunnel inspection drones with an on-board AI-powered tunnel surface inspection system using edge computing, bringing an intelligent and digital upgrade to tunnel inspection. Without setting up substantive working platforms, the system enables professional engineers and inspectorate supervisors to conduct intelligent and safe tunnel lining inspections directly on-site, enhancing construction flexibility, safety, and efficiency.
Whilst drones are greatly adopted in tunnel inspection, the use of drones to detect defects in tunnels is still at a preliminary level. On the other hand, AI techniques have been extensively employed for tunnel defect detection due to the efficient training of network models and highly accurate results.
However, the existing AI-based tunnel inspection approaches are mainly used with other sensors, and the main limitation of existing approaches lies in the fact that the proposed solution is usually tunnel-specific and lacks the universality to be applied to different tunnel sites.
Until now, there has been no tunnel inspection system that combines drone and AI techniques for defect detection. Under these circumstances, an AI-powered inspection system using edge computing devices on drones has been developed for efficient and accurate tunnel surface inspection and defect detection.
Three state-of-the-art techniques are applied in this system: sensor fusion-based data collection; model quantisation on the edge computing device; and small defect detection using Slicing Aided Hyper Inference, which showed satisfactory results in the applications in the Trunk Road T2 and Cha Kwo Ling Tunnel (Trunk Road T2) projects managed by CEDD. The successful use of this innovative solution in the Trunk Road T2 project has already laid a solid foundation for using AI and robotic technology in other tunnel projects, thus inspiring more similar innovations and benefiting the sustainable development of the Hong Kong construction industry as a whole.
This breakthrough of applying drones with AI technology and edge-computing devices realises an efficient and real-time tunnel defect inspection. With self-learning and continuous learning, this innovative solution can work efficiently without GPS and with low light, significantly minimising human errors and reducing safety risks compared to traditional tunnel inspection methods.
This stellar project by the HKPC won in the award programme's Emerging Technology - Industrial Construction category.
Meanwhile, HKPC's My-O-Analyser is exclusively designed and tailor-made for children to collect data of their viewing habits and monitor their myopia risk factors. The target audience includes both children with myopia problems, who need to slow down their myopia progression, and those without myopia problems but who require a routine check-up and continuous monitoring as a preventive measure.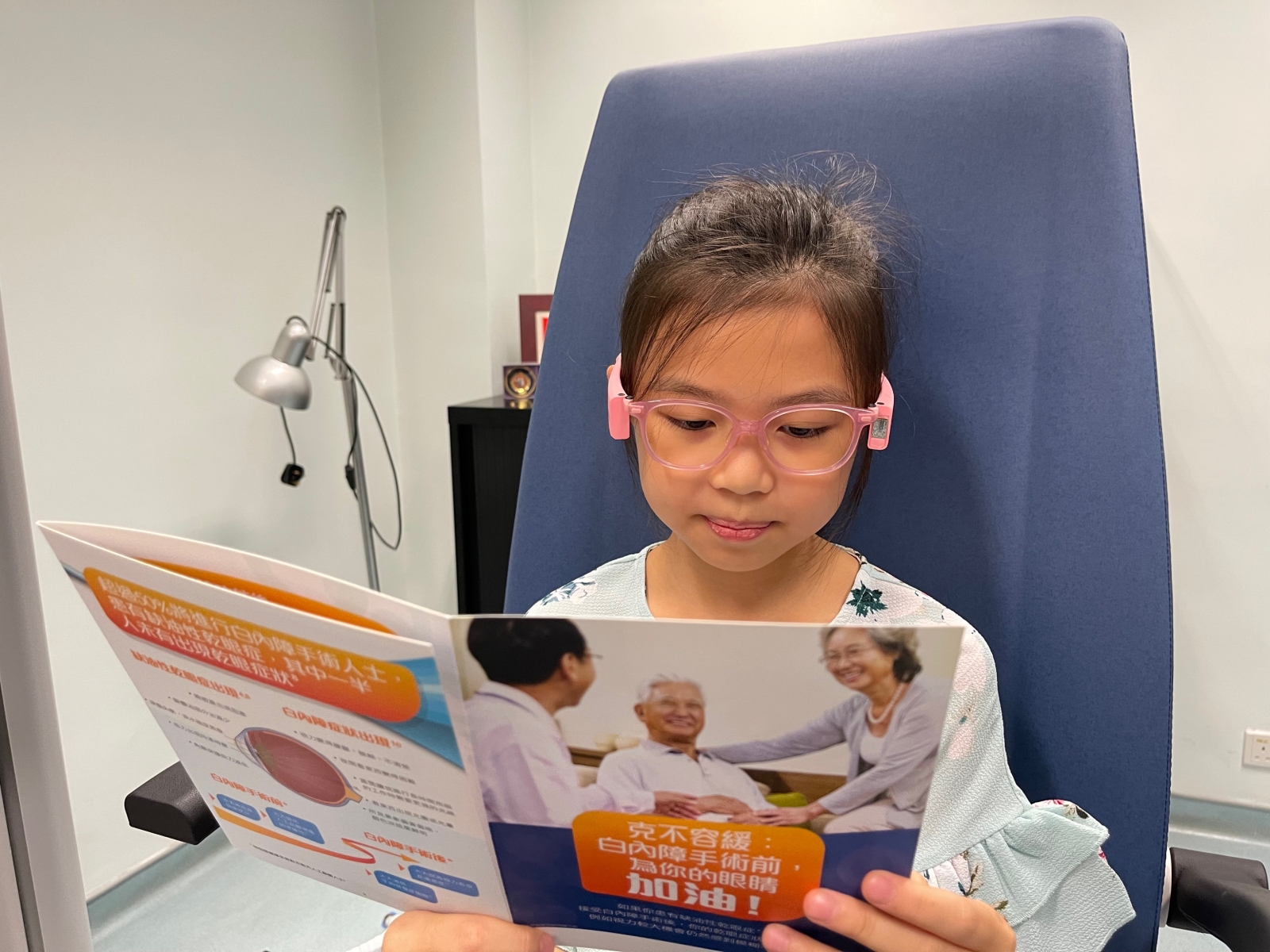 The temple part of My-O-Analyser is composed of multiple sensors which enable automated data collection of children's viewing habits. Reading distance, lightness and darkness, and head angle status are collected in the database and demonstrated in the mobile application. Besides, the special hinge design of My-O-Analyser can be easily merged with the glasses that the children are currently wearing.
By using this smart eyewear, parents can understand and analyse their children's reading, writing, and electronic screen usage, so as to monitor their myopia risk factors and take preventive actions immediately.
Ophthalmologists can also refer to the data collected by the smart eyewear to make precise and appropriate decisions, and better diagnose and treat any myopia cases or related eye diseases efficiently.
HKPC aims to utilise this invention to help promote eye care with innovation and technology, provide a continuous and low-changing cost myopia monitoring solution, slow down the myopia progression in children, and enable enterprises to tap into a huge potential market.
This endeavour has been recognised by the awards programme as HKPC clinches the IoT - Healthcare category win.
The HKB Technology Excellence Awards honours outstanding companies that have made exceptional contributions in the pursuit of technological innovation in Hong Kong.
The Hong Kong Business Technology Excellence Awards is presented by Hong Kong Business Magazine. To view the full list of winners, click here. If you want to join the 2023 awards programme and be acclaimed for your company's outstanding contributions in pursuit of technological innovation, please contact Julie Anne Nuñez at julie@charltonmediamail.com.