Hong Kong Productivity Council clinches two wins at HKB Technology Excellence Awards
Its breakthrough inventions aim to modernise traditional Chinese medicine and cleaning of public toilets in high-traffic areas.
Multi-disciplinary organisation Hong Kong Productivity Council (HKPC) won two titles at the HKB Technology Excellence Awards 2023 for its breakthrough inventions, Smart Pack@TCM and the IoT Smart Toilet Cleaning System.

Smart Pack@TCM is a unique Good Manufacturing Practice (GMP)--compliant packaging system that integrates three industrials and nine vision systems and accommodates eleven traditional Chinese medicine products with complicated packaging design for precise, high-speed and stable insertion of tiny vials into corresponding tin boxes.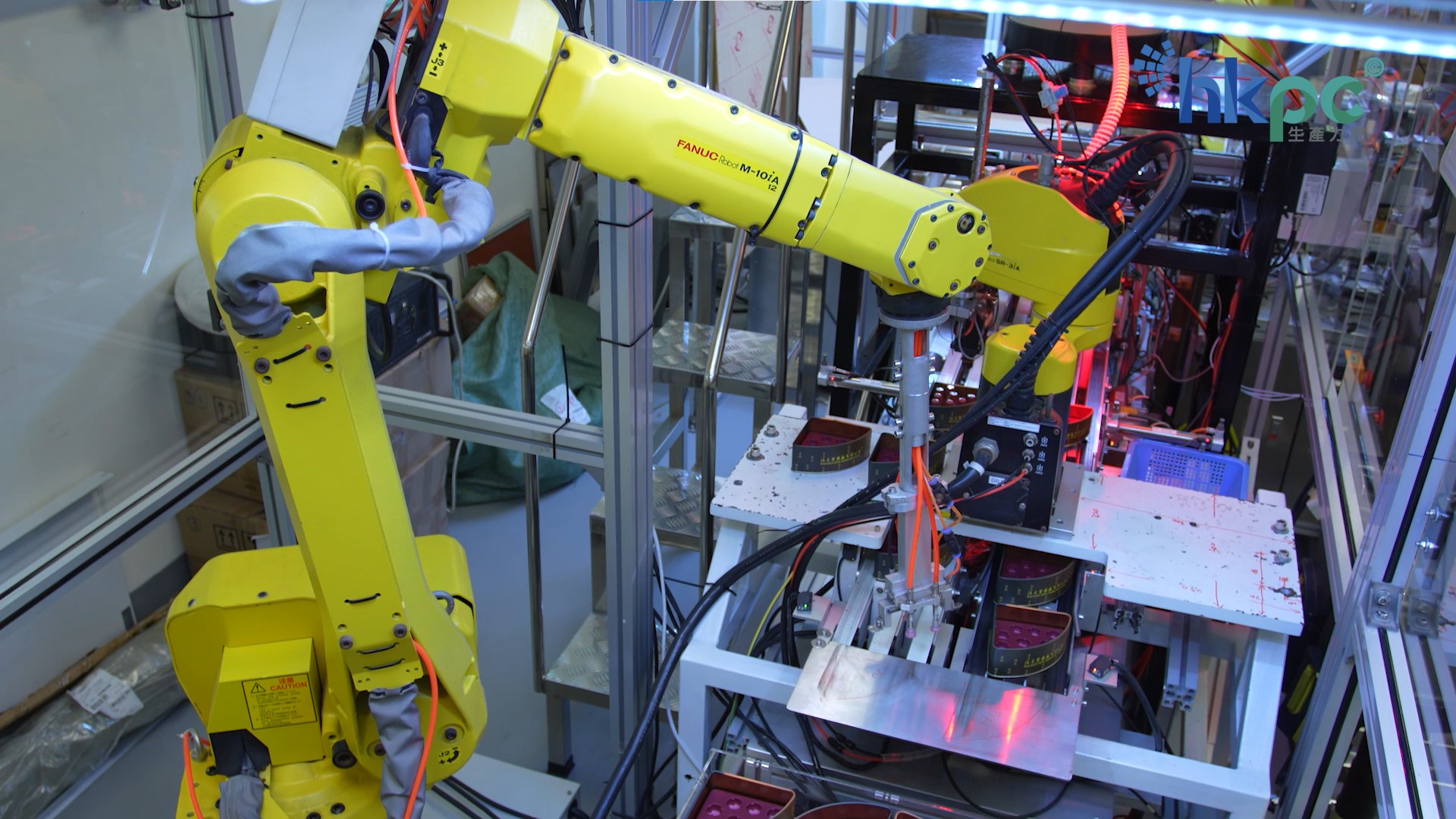 This tool has intrinsic quality assurance detection, transforming the traditional labour-intensive process into value-added resource optimisation.

This solution comes amidst the fact that it is hard to deploy 24 operators for the manual packaging process and strict pharmaceutical GMP quality checks to preserve the iconic packaging design for brand image, in order to solve the issues of labour shortage and limited productivity.

The invention aims to modernise handcraft practice in the traditional Chinese medicine industry through smart manufacturing transformation. It is conceptualised with two 6-axis industrial robots with vision systems for high-speed handling of a wide range of packaging materials with correct orientation, and a 4-axis SCARA Robot with Vision System for high-speed and precise insertion of vials into the tin boxes.
Smart Pack@TCM has uplifted the productivity per worker by 1100%, increased production capacity by 100%, reduced labour cost by 91.7%, and enabled a return on investment in less than 11 months.
HKPC, along with its innovative Smart Pack@TCM solution, has been recognised as the recipient of the Smart Technology - Manufacturing Technology at the HKB Technology Excellence Awards.

Meanwhile, HKPC has also achieved an accomplishment in the Robotics - Property Services category with its IoT Smart Toilet Cleaning System, which was invented by HKPC to help clean public toilet bowls in public areas with heavy traffic.

The system is capable of performing tasks such as identifying specific toilet bowls requiring cleaning, autonomously moving the robot from its charging station through narrow stall doors, conducting deep cleaning of the entire toilet bowl, and even self-cleaning within minutes, all achieved in the absence of human operators.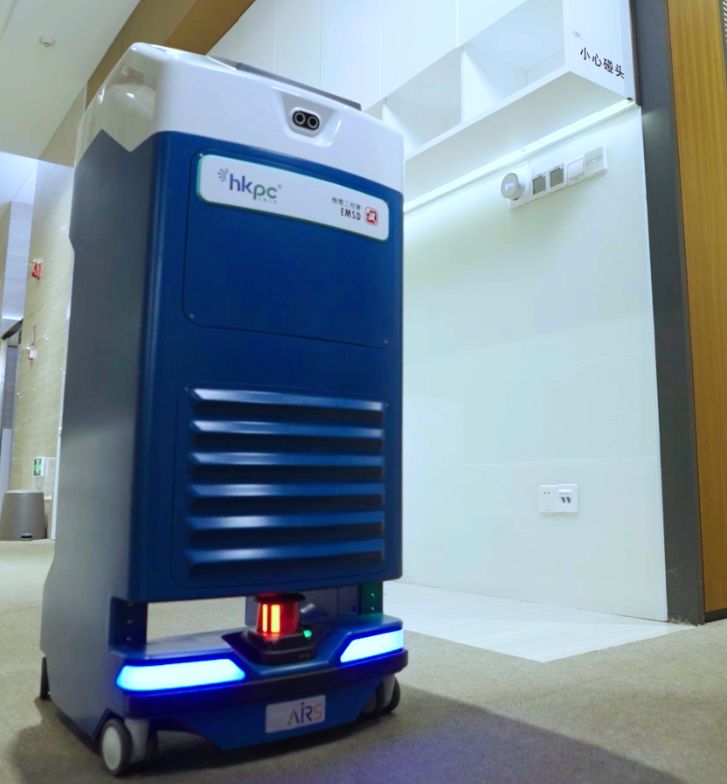 The robot consists of a comprehensive system that operates autonomously, navigating from its charging station to individual stalls. It utilises IoT devices installed inside the bathroom stalls to measure air composition, which triggers cleaning tasks. The robot is also capable of self-cleaning and self-water refilling to handle the heavy traffic in public toilets.
To ensure continuous operation of the robot round the clock, HKPC has also integrated multiple self-cleaning mechanisms, eliminating the need for staff intervention even during over-extended periods. Additionally, the water tank in the robot can be connected to a continuous water supply near the charging station which allows automatic refilling.
HKPC's robot is currently installed at The Electrical & Mechanical Services Department's headquarters of the HKSAR Government after undergoing several rounds of prototyping to develop a scalable commercial model. It has the potential to take on the task of toilet cleaning, which manpower is extremely hard to fill worldwide.
"The IoT Smart Toilet Cleaning System plays a very important role in global cities' public service management, enhances citizens' well-being and helps cities maintain international reputation that attracts investments, employees, tourists and students," the HKPC's representative stated.
The HKB Technology Excellence Awards aims to honour outstanding companies that made exceptional contributions in pursuit of technological innovation.
The Hong Kong Business Technology Excellence Awards is presented by Hong Kong Business Magazine. To view the full list of winners, click here. If you want to join the 2024 awards programme and be acclaimed for your company's outstanding contributions in pursuit of technological innovation, please contact Julie Anne Nuñez at julie@charltonmediamail.com.