New values: How Lacoste programmes enhanced engagement
It took home the Employee Engagement of the Year - Apparel award at the HKB Management Excellence Awards 2021.
As Lacoste reaffirms its new values to strengthen its identity and to cultivate its difference and raison d'être, it is also shaping its human resource policies and managerial practices moving forward as it keeps these values in mind.
"Play as one team, play with elegance, play by daring, and play with tenacity are its four core values, and we believe these can cultivate a healthy workplace culture, enhance employee engagement, facilitate the career development of the employees whilst supporting the growth of the company," Nancy Chan, Senior Human Resources Director explained
To further emphasize these values, Lacoste has launched a series of programmes globally. In the Hong Kong office, the senior management also acts as the ambassadors of the values, and has arranged a kick-off communication session. A series of mini team building activities were organised to embody the values and enhance the team spirit & engagement at the same time.
It will also launch Lacoste Olympic Day in December, an engagement activity aimed to boost up the values by dividing the workforce into four teams and having fun together.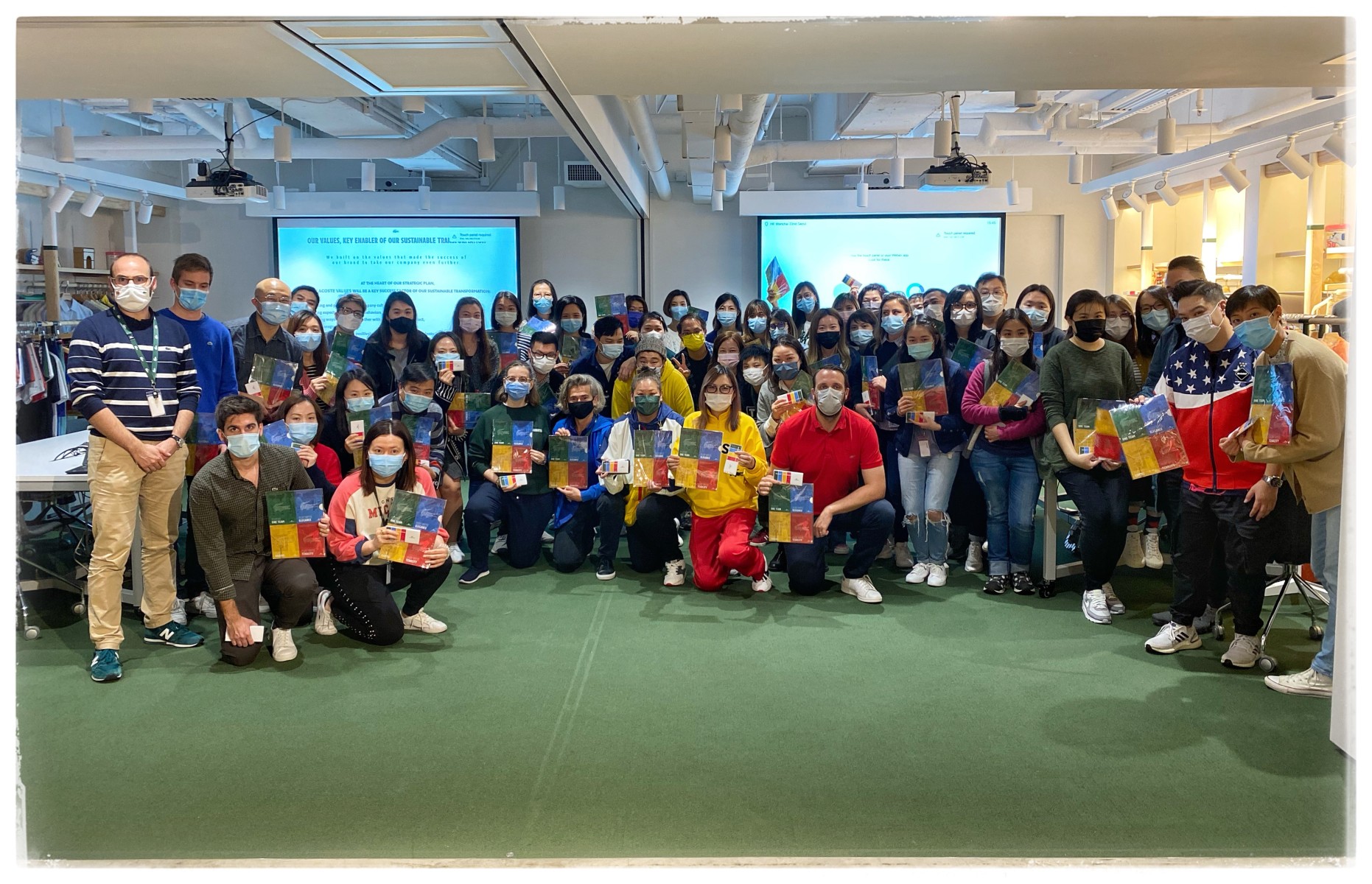 To encourage employees to demonstrate the values, Lacoste has also introduced its Values Ambassador Programs globally and locally which aims to cultivate an appreciation culture amongst employees. The nominees of the programme are set to be good role models for other employees to learn from them."If the employees can embody the four Lacoste Values in daily work, it would create positive momentum and a happy work environment. It will also have benefits to their personal and family lives with an optimistic mindset and stronger resilience. This is a synergy effect to enhance engagement, facilitate individual career development and achieve even better business results," Michelle Liang, Managing Director, Asia Sourcing Platform said.
Moreover, the Group has launched Video Filming Competition and Personalized Lacoste Polo Creation. It has also invited an external ambassador to represent its values. The Group also incorporates the values as one of the assessment areas in annual performance appraisal which has an impact on the individual bonus amount.
The series of programmes that have been launched have put the spotlight on Lacoste, allowing them to clinch the Employee Engagement of the Year - Apparel at the HKB Management Excellence Awards 2021.
The prestigious awards programme honours Hong Kong's most outstanding business leaders. It is on the lookout for trailblazing individuals, innovators and teams whose initiatives have brought tangible business gains for the success of their companies.