Animoca Brands wins top award for launching innovative projects
The unicorn company was lauded in the Hong Kong Business International Business Awards.
The mix of gaming, media, investments, and overall entertainment has been a rising trend in recent years. Blockchain has taken over the world of gaming, whilst other media platforms are also starting to hop on the trend. On the other side, gamers are now becoming more interested in how investing works and where all their gameplay time is getting them to.
Animoca Brands is one of such companies that have been in this mix for a few years already. Hailed as a unicorn company in tech just this May, this is only the beginning for them.
Founded in 2014, Animoca Brands was primarily a mobile game developer and publisher. In 2018, it shifted their focus on blockchain gaming and non-fungible tokens (NFTs). Just recently, the company completed a capital raise of US$138.88 million based on a pre-money valuation of US$1 billion, making them one of the tech industry's newest unicorns.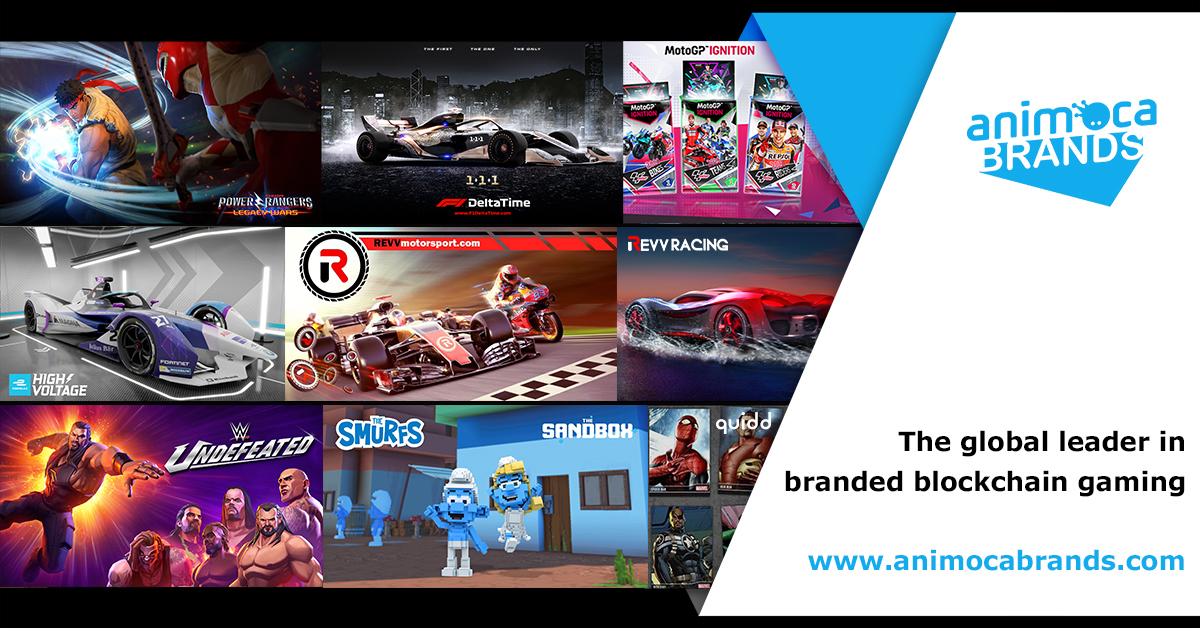 The tech rising star develops and publishes a broad portfolio of products including the REVV token and SAND token; original games including The Sandbox, Crazy Kings, and Crazy Defense Heroes; and products utilizing popular intellectual properties including Formula 1®, Marvel, WWE, Power Rangers, and MotoGP™.
Meanwhile, Animoca Brands' portfolio of blockchain investments and partnerships includes Sky Mavis, which operates Axie Infinity, Dapper Labs on CryptoKitties and NBA Top Shot, OpenSea, Harmony, Bitski, and Alien Worlds.
Amongst its subsidiaries include The Sandbox, Blowfish Studios, Quidd, Gamee, nWay, Pixowl, and Lympo.
The company was included in the Financial Times list of High Growth Companies Asia-Pacific 2021 and was ranked fifth on BlockchainGamer's top 50 blockchain companies 2020.
For these achievements, Hong Kong Business International Business Awards presented Animoca Brands with the Media and Entertainment Award.
The annual programme honours first-rate international businesses in Hong Kong and awards outstanding foreign firms that stand out and can launch award-winning products and services.
The mission of Animoca Brands is to deliver digital property rights to the world's gamers and Internet users, thereby creating a new asset class, play-to-earn economies, and a more equitable digital framework contributing to the building of the open Metaverse.
According to the company, the main difference between a traditional game and a blockchain game is that items in a blockchain game can be NFTs, meaning that they enable true digital property. Such assets are truly owned by players, who can benefit from them accordingly. Amongst other things, this helps to correct the disproportionate power imbalance between game publishers and gamers.
They said that with blockchain, game assets are no longer limited to an existence in a single "walled garden" game under a centralised control of a publisher. Additionally, play-to-earn becomes possible in a blockchain game.
Animoca Brands shared that they have users who earn thousands of dollars a month in the game F1® Delta Time. Looking forward, they see a future in which the hard work and investment that all players put into their games can have the potential to be rewarded.