Photo from AnyMind
'Wall-less' office tears down barriers to collaboration amongst AnyMind's creatives
The office opens up for employees to collaborate, relax, feed off one another's energy, and enjoy 'happy hour' and 'mental space.'
When commerce tech company, AnyMind, was planning to transfer offices, the company's main goal was to move to a "collaboration space" rather than a "co-working space," which is why its new headquarters in Kwun Tong was fit out to have no walls between departments.
"Everything is kind of open. We particularly picked this office because there are just full height windows all around, there are no walls," AnyMind Managing Director for Greater China Ben Chien told Hong Kong Business.
"Our type of business requires a lot more collaboration, less room, [and] less privacy on purpose. We don't need as many private areas. We designed it [in a way] that everyone can sort of hear what each other is doing; [that's] the basis for collaboration. If we don't know what other people are doing, it's kind of hard to collaborate," Chien explained.
Since floor-to-ceiling windows adorn AnyMind's office – even its conference room –employees not only get good lighting but also picturesque city views, particularly of Victoria Harbour.
Apart from being "wall-less," AnyMind's headquarters was designed to offer employees a "relaxed environment."
Amongst spaces in the office where employees can relax whilst doing their job or simply take a break in the "collaboration area," which looks like a greenfield and has bean bag chairs.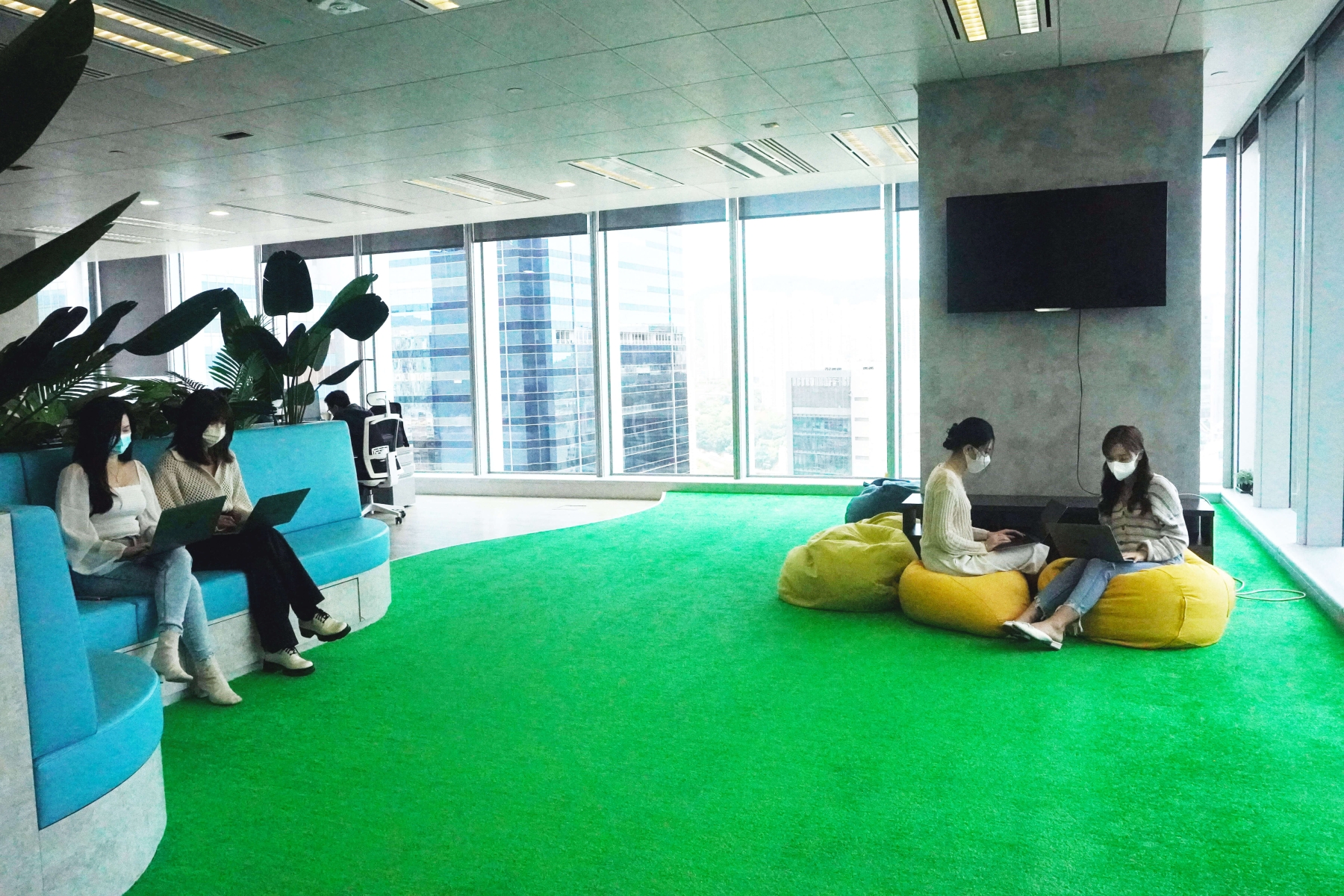 What also makes the office "relaxing" are its wooden furniture and flooring.
Chien underscored that apart from physical space, employees in AnyMind are also given "mental space" to do their jobs better and come up with more creative ideas.
Beyond the facade

AnyMind's effort to boost their employees' morale goes beyond just providing them with a relaxing space to work with.
The company also has team-building activities in the office such as "happy hour" and "TGIFridays" to increase the job satisfaction of their employees.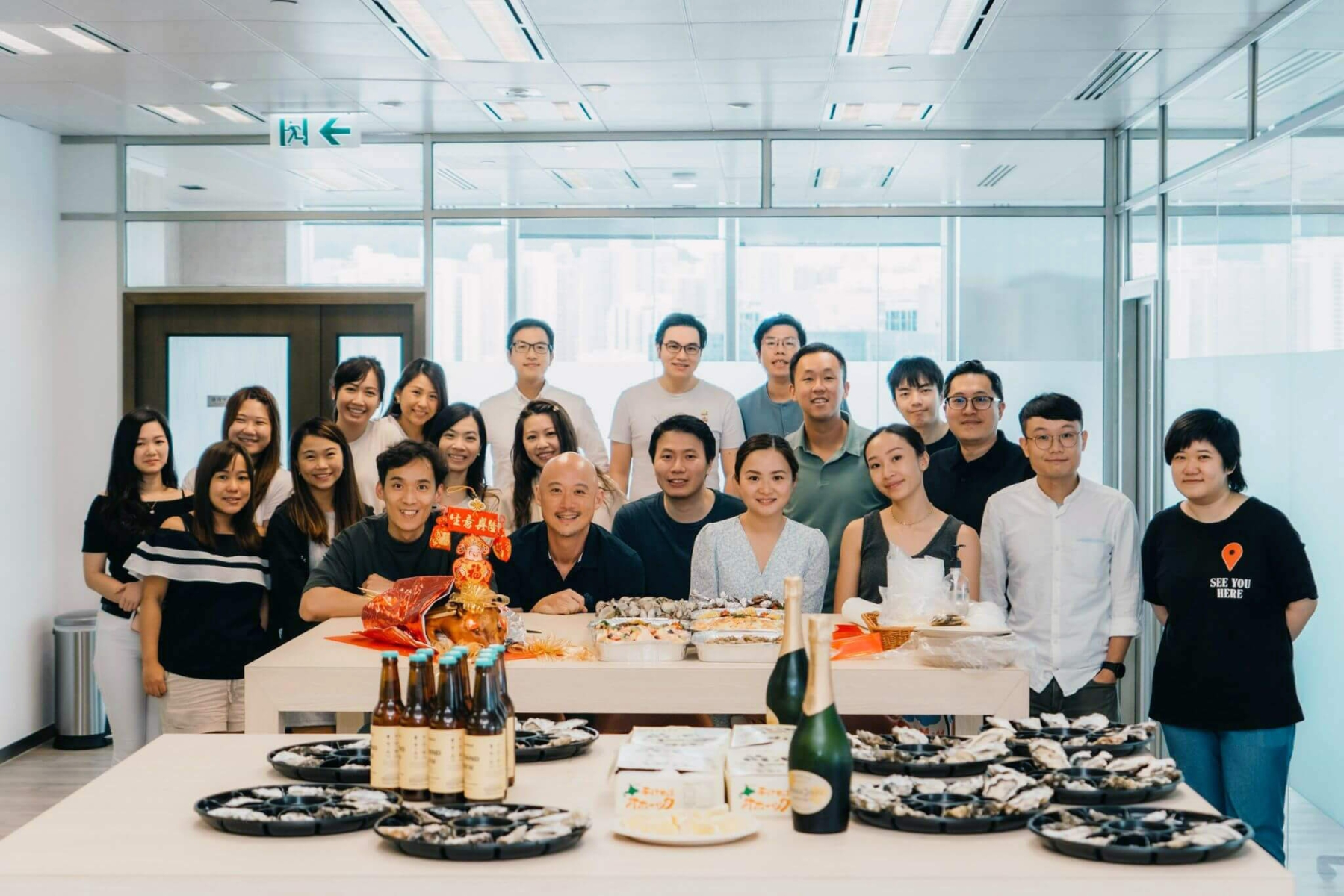 "We have lunch on Fridays or have a beer or something after work. We support this because it will encourage everyone to build relationships outside the office environment, to talk about other things other than just work all the time," Chien said.
AnyMind also gives department-level awards to their best employees and rewards them with either travel or time to relax.
"It's difficult enough to find the right people. We have to do whatever it takes to keep these people and to pretty much get the most out of each other," Chien said. Currently, AnyMind has 38 employees in its office in Hong Kong.
For better performance of employees, AnyMind also provides training and coaching to their senior members.
"The training and coaching program in Hong Kong is completely new. These help everyone have a stronger mindset and have a better understanding of their strengths and weaknesses and activate their power," Chien said.
At the end of the day, Chien said it is most important to let employees know that "the company will invest in them."