Vastcom bags major award for Intelligent Document Processing (IDP) solution
It operated on time-consuming tasks such as printing, classifying, and manual extraction of data.
Vastcom Technology Limited is a dynamic and innovative IT company that focuses on customer satisfaction. The company was founded in 2010, and has since built offices in various locations such as Macau, Hong Kong, Zhuhai and Singapore.
It mainly aims at providing a wide range of products and services for its customers such as cybersecurity, IT robotic automation, and other IT consultancy services in order to assist customers' digital transformation process.
The company said that most clients' challenges pertained to how it can efficiently manage documents and unstructured data during business processes. It is considered relevant since these can lead to departments spending most of their time on repetitive tasks.
Upon identifying these issues, Vastcom created solutions to introduce opportunities that can save time while working on repetitive tasks. For the company, effective document management plays a crucial role in the success of running numerous businesses.
This helps significantly in streamlining processes, enhances efficiency, and minimises costs. However, the task of managing documents and unstructured data can be challenging because of the vast volumes of information that are required to process.
To overcome the challenge, the company collaborated with a recognised innovative IDP company from China, Laiye, in leveraging IDP solutions to assist clients better.
IDP is a cutting-edge technology that combines artificial intelligence and machine learning to automate document processing and management. Vastcom implemented the following features to their client environment: automating document classification, extracting data from documents, improving search and retrieval, and enhancing compliance and security.
With IDP, documents can be automatically classified based on their type, content, and context. This streamlines the document management process by reducing the need for manual intervention.
It also utilises Optical Character Recognition (OCR) to extract data from both structured and unstructured documents.
The company envisions that the IDP solutions can enhance client efficiency and accuracy. By also automating tasks and reducing errors, businesses can focus on high-value activities and improving their own operations.
For these efforts, Vastcom Technology Limited received the AI - Hospitality and Leisure trophy at the Hong Kong Business Technology Excellence Awards. Now in its fourth-year run, the awards programme recognises outstanding companies that made exceptional contributions in its technological innovation.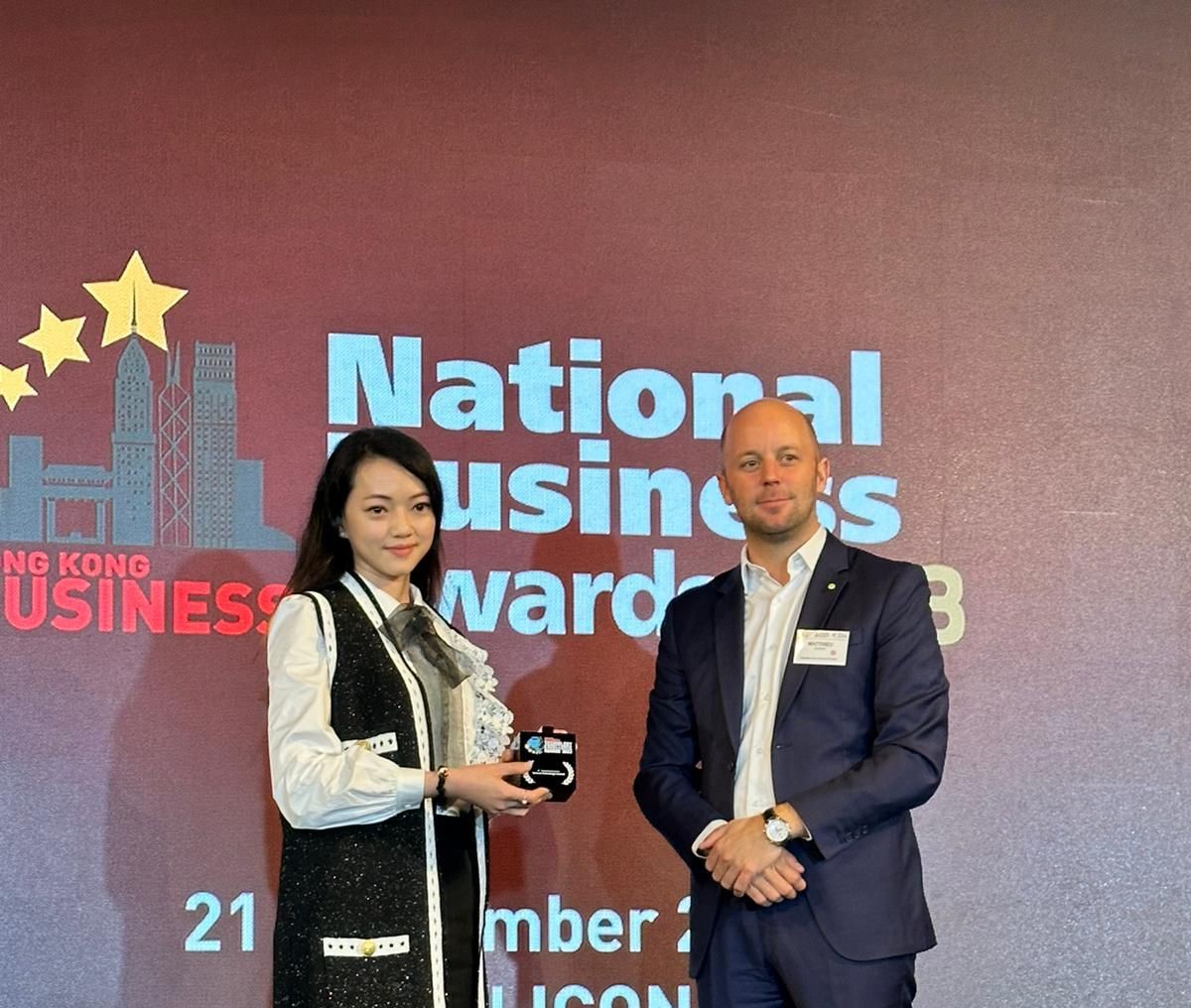 The company was also complimented for its following achievements.
Firstly, the IDP solution played a critical role in supporting their client's environmental, social, and governance (ESG) goals through effective document management, improving transparency and accountability which are essential components of ESG reporting.
Secondly, IDP solutions enable organisations to monitor and track their carbon footprint by providing visibility into energy consumption, waste generation, and other environmental metrics.
And lastly, the IDP solutions helped in the social aspect through its document management which helped ensure compliance with regulations and standards related to human rights, labor practices, diversity and inclusion. This was achieved by properly storing and managing relevant documents.
The Hong Kong Business Technology Excellence Awards is presented by Hong Kong Business Magazine. To view the full list of winners, click here. If you want to join the 2024 awards programme and be acclaimed for your company's outstanding contributions in pursuit of technological innovation, please contact Julie Anne Nuñez at julie@charltonmediamail.com.