The University of Manchester East Asia Centre honoured with HKB International Business Award for outstanding contribution to education
Its East Asia Centre is transforming education and addressing pressing global challenges, earning recognition in the awards programme's Education category.
The University of Manchester East Asia Centre has won the HKB International Business Awards in the Education category for its East Asia Centre. The campus presents a fantastic opportunity for students in the region to receive a world-class education, offering a nurturing academic environment that empowers students to become future leaders and change-makers actively contributing to sustainable development.
At the heart of the East Asia Campus is the Global MBA programme, which leads the market by addressing essential ESG-related topics, reflecting the campus's dedication to tackling contemporary business challenges.
Guided by the university's high standards of academic excellence and a steadfast commitment to positive transformation, the East Asia Campus plays a crucial role in shaping the academic landscape in East Asia and beyond. It serves as a model for addressing pressing societal challenges and advocating for sustainable practices.
The campus demonstrates its commitment to social responsibility through various community initiatives designed to nurture the students' innovative problem-solving abilities. These initiatives prepare the next generation of engineers and scientists who are poised to drive progress and innovation on a global scale.
Through its transformative approach to research, student initiatives, public engagement, and sustainable practices, the University of Manchester Worldwide Limited actively tackles societal challenges and promotes positive change.
As an esteemed educational institution, the University of Manchester has consistently achieved remarkable heights. In the 2023 Times Higher Education University Impact Rankings (THE Impact Rankings 2023), the university secured the top position in the United Kingdom and Europe and an impressive second place globally. This accomplishment underscores the university's steadfast dedication to sustainable development goals and its mission to create a positive global impact.
Furthermore, the University of Manchester's leadership in social and environmental impact is further evident in its outstanding rankings in THE Impact Rankings 2023.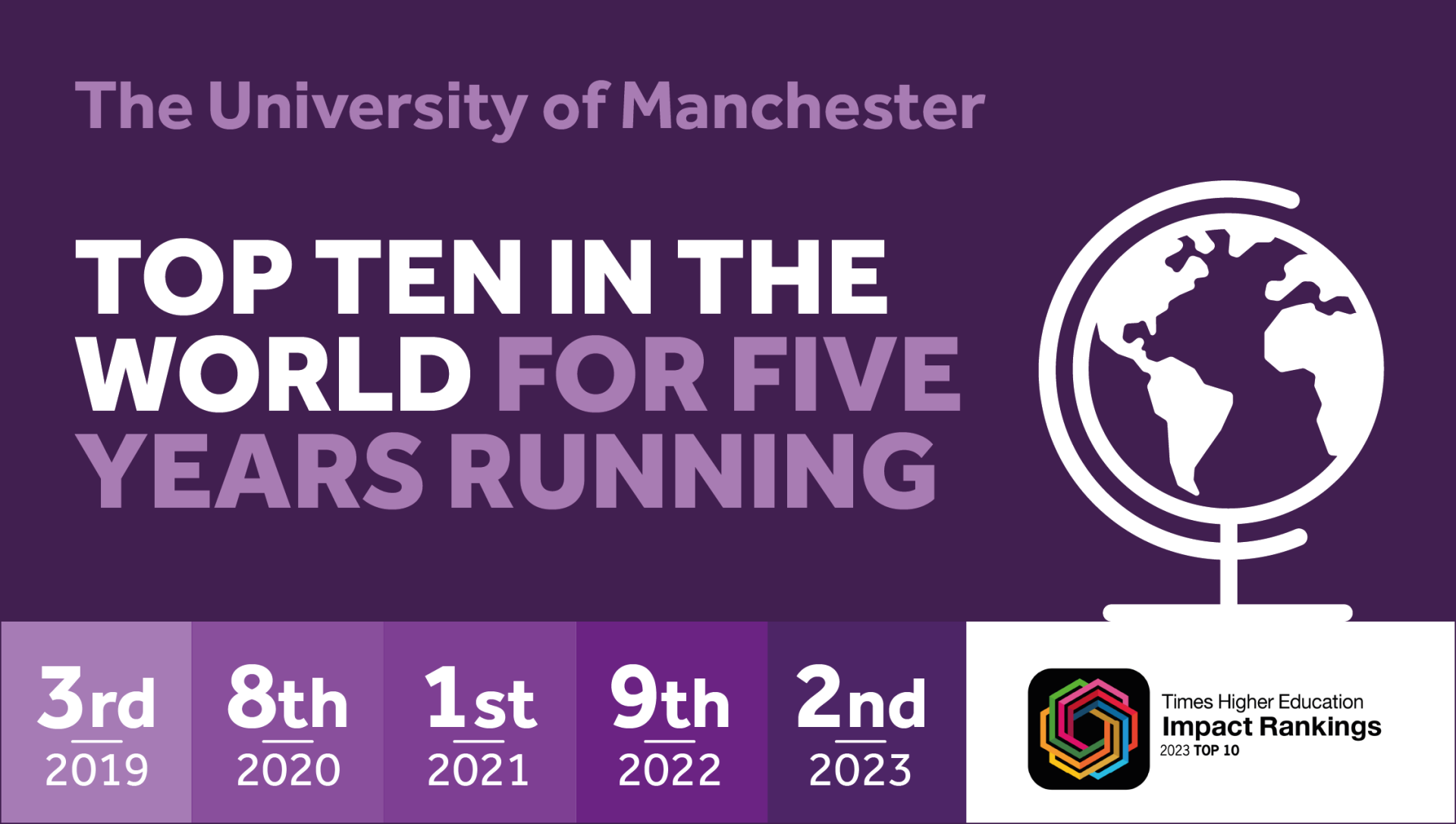 It proudly holds the number one spot in the UK and Europe and a strong second place globally. This recognition solidifies the institution's unwavering commitment to sustainable development goals and its determined efforts to drive positive change worldwide.
The HKB International Business Awards is presented by Hong Kong Business Magazine. To view the full list of winners, click here. If you want to join the 2024 awards programme and be acclaimed for your company's outstanding contributions in your organisation's growth, please contact Julie Anne Nuñez at julie@charltonmediamail.com.