Tencent's Lightspeed & Quantum Studios wins at the HKB Greater Bay Area Enterprise Awards
The leading global game developer helps alleviate poverty in China by transcending the limitless potential of the digital game ecosystem.
Tencent Lightspeed & Quantum Studios' Aid-the-Poor initiative has won an award in the Media and Entertainment category in the recent Hong Kong Business's Greater Bay Area Enterprise Awards. Organised by Hong Kong Business, the awards aim to recognise outstanding companies for their excellent performance and social commitment in the Greater Bay Area.
As a former poverty-stricken county at the national level, tourism is the leading business in Pengshui County, Chongqing, China which accounts for a large portion of the local GDP. So when the COVID-19 pandemic forced business closures and grounded air travel in March last year, the county sustained a major economic blow, especially on the tourism industry.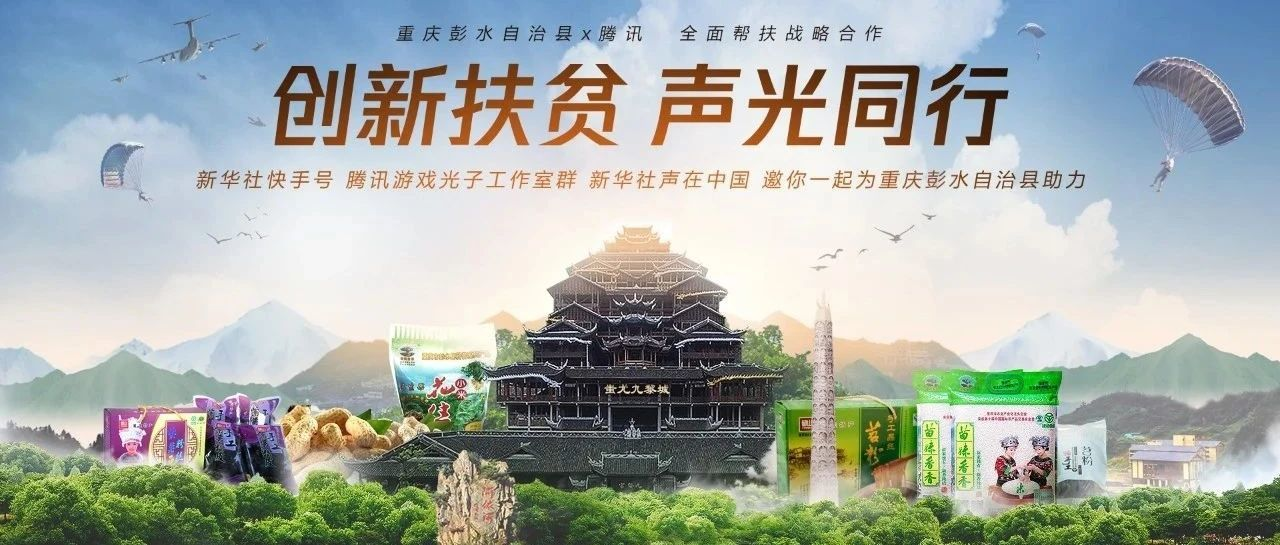 To promote the local Miao and Tujia ethnic minority group culture through multiple channels and comprehensively help Pengshui alleviate poverty, Lightspeed & Quantum Studios takes "game + cultural tourism + e-commerce" as the idea, relying on its online traffic and platform advantages from well-known hit games.
The game industry has rarely ventured into "poverty alleviation" efforts. But Lightspeed & Quantum Studios made this possible by creatively using the game industry ecology to launch a variety of features in games to simulate landmark architectures and tourism scenes in Pengshui to promote the county. They also launched Miao traditional ethnic costumes in games as well as props to help the locals showcase their products.
At the same time, the global game developer helped to promote online sales of local products on the large e-commerce platform, JD.com. Relying on the promotion inside PUBG Mobile's Chinese version "Game for Peace," millions of gamers visited the "Pengshui Poverty Alleviation Hall" on JD.com which is a big help for local specialty agricultural products to open up sales. The number of visitors to the virtual hall exceeded 8 million in the first week of launch.
In addition, Lightspeed & Quantum Studios also collaborated with Pengshui County Mayor and game streamers to initiate live streaming campaigns to sell local products on different social media platforms. The total number of viewers exceeded 50 million, and sales value via live streaming were three times as much as the corresponding product sales on e-commerce platforms in the past year.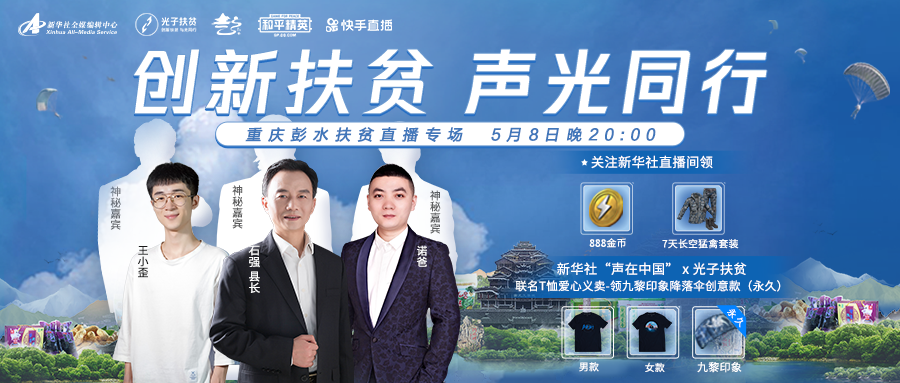 The company also hosted a design contest to help upgrade the tourism brand of Pengshui County, aiming to inspire unique designs with exuberant local cultural elements; authorised images of "Happy Poker" game to be used to produce souvenirs such as Miao embroidery sachets, batik tea mats and other commercial products. The sales of agricultural specialty products increased by 30% year on year after product packages made use of designs from popular chess and card games. A theme tourist scene spot called "Happy Tea House" was created in Pengshui with settings and decorations from well-known chess and card game IPs, attracting users to play games online whilst checking in real scenes offline.
Combining the online game industry with the offline tourism industry to alleviate poverty is a new attempt to leverage the positive influence of games, and it also displays Tencent's mission and vision of "Tech for Good."