Rhenus Warehousing Solutions Hong Kong wins award for success in deploying warehouse services
It also launched the Rhenus Innovation Hub as a platform for incubating innovative ideas.
Rhenus has grown into becoming one of the leading outsourcing partners for warehousing solutions for industry and commerce. The company is well known for optimising value-added chains in every sub-area. With its dense network of locations, new technologies and ideas, it can provide a comprehensive range of warehousing and fulfilment services.
Rhenus has been actively pursuing digitalisation and innovation in the logistics industry. In 2021, the company launched the Rhenus Innovation Hub (RIH) in Hong Kong as a platform for incubating innovative ideas.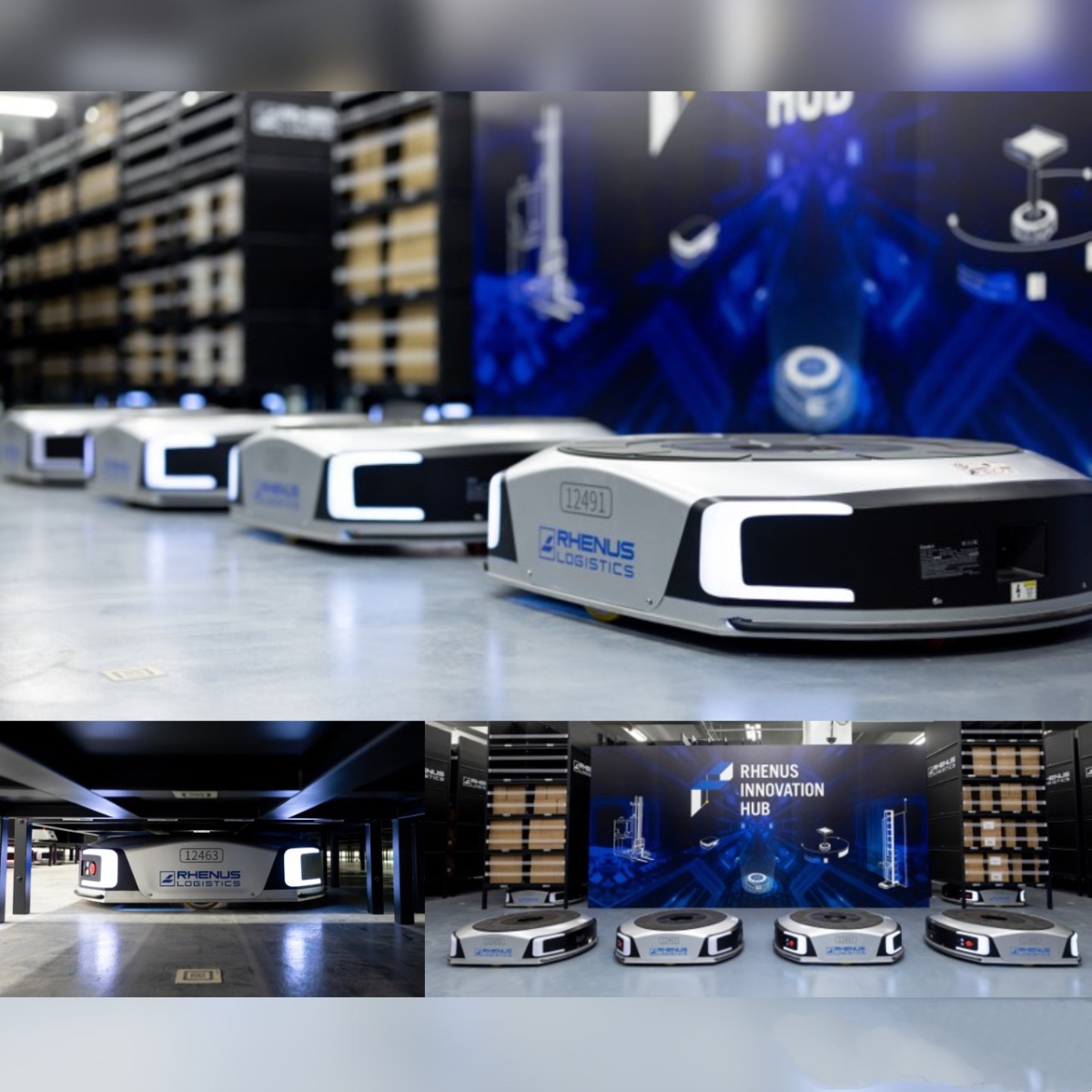 In the same year, Rhenus Hong Kong signed a strategic partnership with Geek+, a global leading provider of advanced robotics and artificial intelligence solutions for industries in the Greater China Area. It also successfully deployed its first AMR project, the Goods-to-Person (GTP) Solution with Geek+ P800 robots in Hong Kong.
Building on the partnership with Geek+, Rhenus Hong Kong continued their digitalisation journey in 2022 with a trilateral cooperation with the Hong Kong Productivity Council (HKPC) and Geek+.
This brought out another smart warehouse solution project in RIH, a Goods-to-Person RobotShuttle (GRS) solution. Different from the first GTP project, GRS is a "Tote-to-person" picking solution. Completed in May 2023, the project went live in mid-June and can support both B2B and B2C businesses, mainly serving Rhenus's existing customers of fashion and cosmetics products.
The GRS project made Rhenus the first warehouse in Hong Kong to deploy three different models of picking robots: the Geek+ P800, RS5-DA & P40. The AMR solution eliminated the time and effort of Rhenus's warehouse operators travelling between inventory sites and locations.
It aimed to boost efficiency by 300%, whilst the Put-to-Light system improved order accuracy and efficiency by using lights to guide warehouse operators to specific bin locations for picking and packing inventory, thereby reducing errors and minimising rework.
For this project, the company was given the Automation – Logistics award in the recently concluded Hong Kong Business Technology Excellence Awards. Now in its fourth-year run, the awards programme recognises outstanding companies that made exceptional contributions in the pursuit of technological innovation.
In selecting the winners, it crowned the best first-rate firms with the most innovative and unique IT initiatives and solutions that helped push forward doing business in Hong Kong. In addition, the judging panel also took into consideration of other achievements of the company in giving this award.
With the vision on creating shared value from the Rhenus Innovation Hub, Rhenus is actively connecting with the local community by organising various events and programmes, their innovative solutions attracted departments of the Hong Kong Government. A site visit by the Government Records Service and Civil Engineering & Development Department was done in June 2023.
Rhenus was also able to connect with local universities through their Rhenus Summer Internship Programme (SIP) in collaboration with The Hong Kong Polytechnic University and Hong Kong Metropolitan University. It brings additional experience for students to learn the latest industry knowledge and technology.
Last but not least, it noted the general response of the customers to the project. Its customers are delighted and confident with the new solution and are expecting faster, more accurate order fulfilment, and higher overall service quality.
The Hong Kong Business Technology Excellence Awards is presented by Hong Kong Business Magazine. To view the full list of winners, click here. If you want to join the 2024 awards programme and be acclaimed for your company's outstanding contributions in pursuit of technological innovation, please contact Julie Anne Nuñez at julie@charltonmediamail.com.