Marriott International bags major award for leveraging digital technology
It was also recognised for supporting the revival of Hong Kong's tourism industry.
Known internationally as having one of the most powerful portfolio in the hospitality industry, Marriott International currently has 31 brands and over 8,600 properties across 138 countries and territories.
In its goal to provide customers with more ways to connect, experience, and expand their world during their stays at any of its properties, Marriott International has implemented various technologies. This trajectory of transformation began with gaining insights into customer behavior, which later led to optimising its operations and developing new products and services.
The tourism industry in Hong Kong faced unprecedented challenges due to the pandemic. Marriott International took these challenges head-on and has since been at the forefront of leveraging digital transformation and technology innovation to help revive the industry.
Its focus on digital transformation has allowed the hospitality group to improve guest experience, enhance efficiency, and increase revenue — all of which are critical in the post-pandemic era.
According to Marriott International, it implemented various efforts to make this happen. First of all, it provided targeted marketing content on the Marriott Bonvoy app, using local languages for respective audiences. This promoted Hong Kong as a featured destination for tourists, and provided an easy way for Hong Kong locals to view and explore hotel offers and staycation inspirations.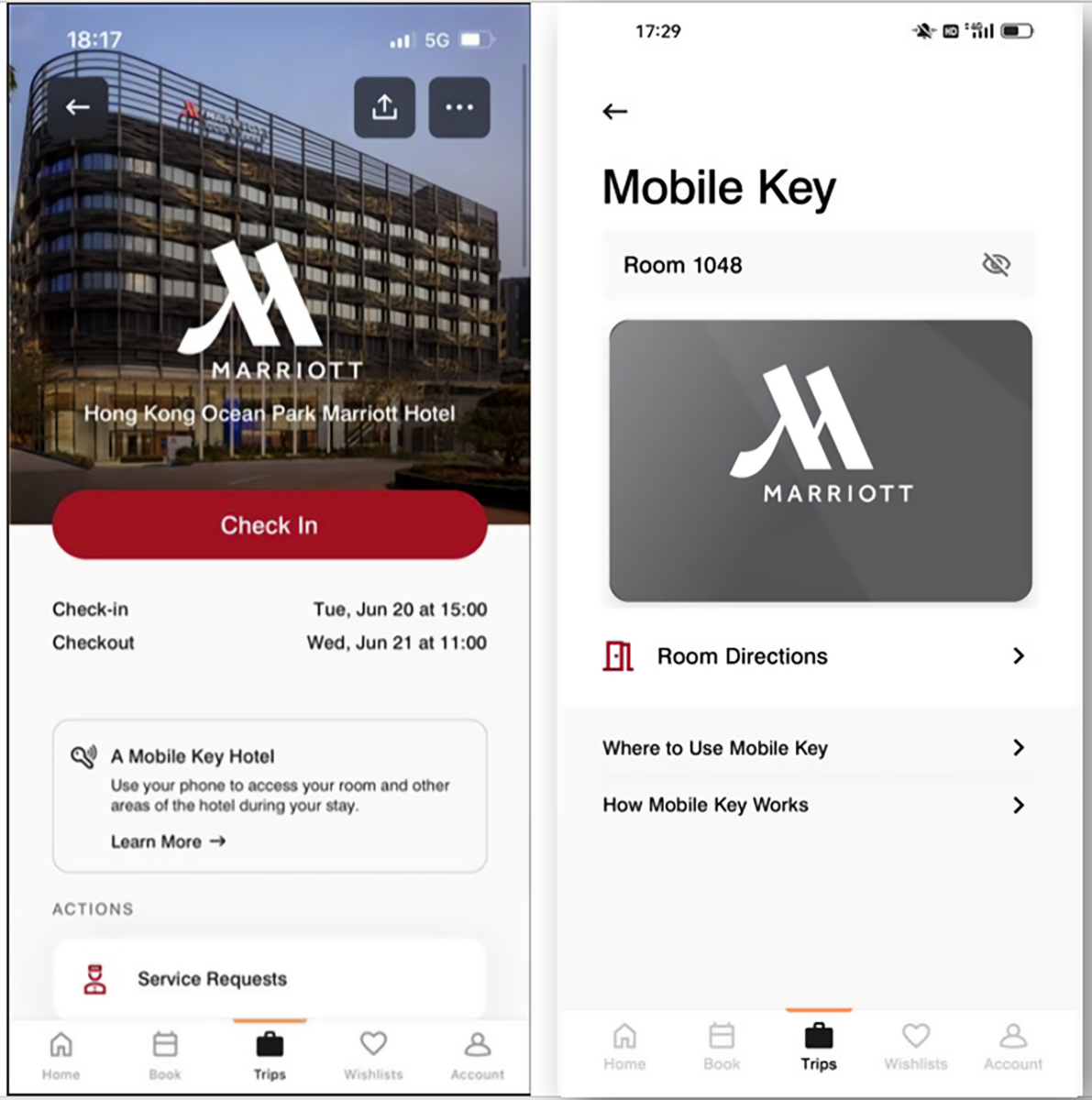 Next is it activated Hong Kong properties on WeChat to allow Mainland China visitors to shop and book their stays in Hong Kong on the platform they use the most.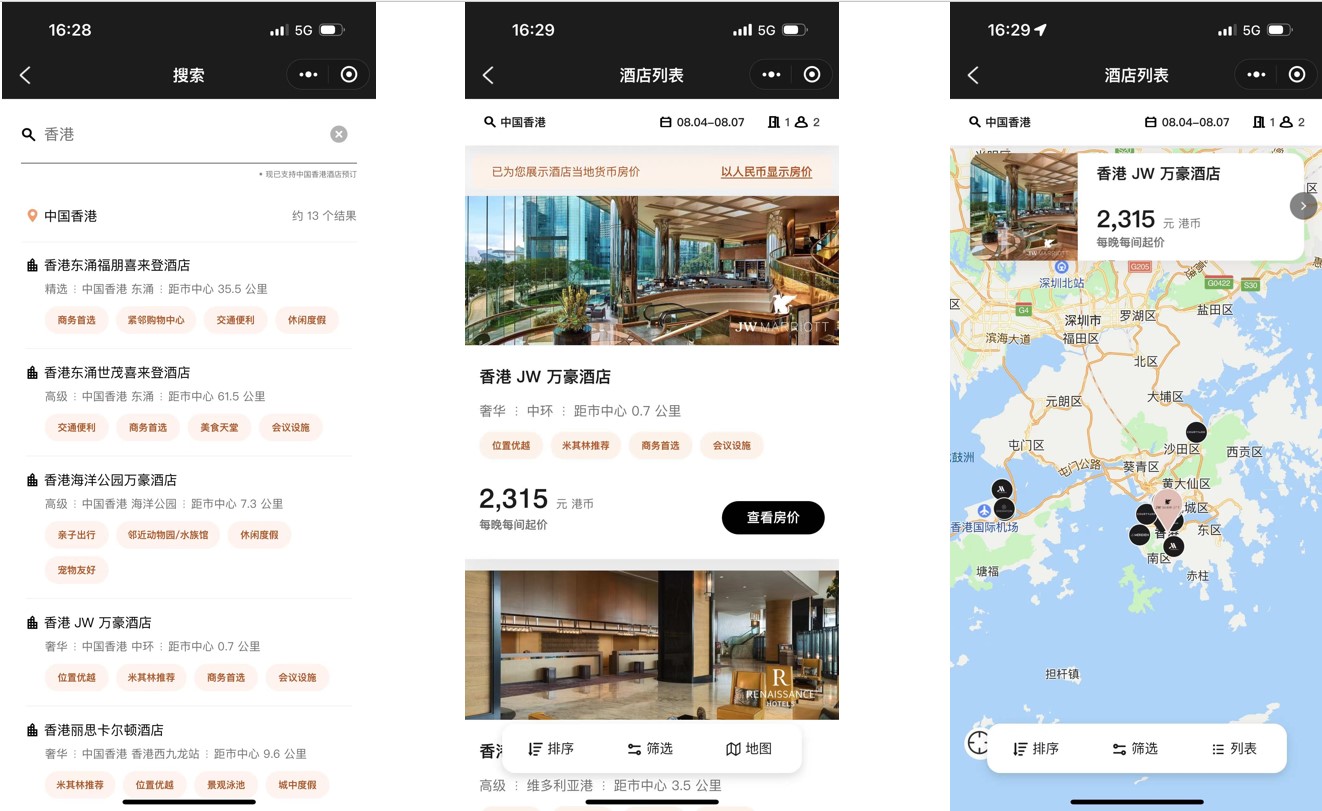 Smoother arrival and stay experiences were also put in center, with the introduction of a mobile key and mobile check-in and check-out system. This has not only improved customer experience but also increased operational efficiency.
For these efforts, Marriott International was presented the Digital - Hospitality & Leisure award in the recently concluded Hong Kong Business Technology Excellence Awards. Now in its fourth-year run, the awards programme recognises outstanding companies that made exceptional contributions in the pursuit of technological innovation.
In selecting the winners, the HKB Technology Excellence Awards crowned the best first-rate firms with the most innovative and unique Digital & IT initiatives and solutions that helped push forward doing business in Hong Kong.
The judging panel took into consideration the various efforts of Marriott International to not just improve its services but also to promote tourism in Hong Kong post-pandemic.
The panel noted how their mobile app providing targeted marketing content helped increase the number of visitors in Hong Kong and contributed to the revival of the tourism industry.
It also considered how Mainland China is a significant source market for the tourism industry in Hong Kong and that Marriott International leveraged technology to cater to the preferences of its visitors. By activating the group's Hong Kong properties on WeChat mini-programs and integrating WeChat Pay online payment, this led to having a seamless and convenient "shop & book" experience for customers, whilst increasing the number of bookings to its properties.
Marriott International noted that it has deployed all these technologies and operating processes to all its hotels in Hong Kong. It also expressed that the company's achievements demonstrate its commitment to excellence in the hospitality industry.
The Hong Kong Business Technology Excellence Awards is presented by Hong Kong Business Magazine. To view the full list of winners, click here. If you want to join the 2024 awards programme and be acclaimed for your company's outstanding contributions in pursuit of technological innovation, please contact Julie Anne Nuñez at julie@charltonmediamail.com.