HSBC wins top award for Wealth Management Connect service
This enabled cross-boundary investment for residents in the Greater Bay Area.
When it comes to future-proofing investments, discovering new opportunities and programs will be the best solution for many. For HSBC customers, this came in the form of its new service: the Wealth Management Connect (WMC) made open to the Greater Bay Area (GBA).
HSBC is one of the first banks to offer a WMC service, and this was considered a remarkable achievement within the industry.
In this service, individual residents are allowed to make cross-boundary investments in wealth management products distributed by banks in the GBA.
It tapped into the economic potential and new urbanisation in the GBA. To further explore its potential, the company partnered with HSBC China and Ping An Bank.
The cross-boundary WMC comprises the Southbound scheme for mainland GBA residents and the Northbound for Hong Kong and Macau residents. Eligible customers are then required to open dedicated remittance and investment accounts to invest via the scheme.
Eligible residents in GBA cities are to invest in wealth management products via closed-loop fund flow channels.
Today, HSBC GBA and cooperating banks have launched over 270 eligible wealth management products.
What sets the service apart is that customers can invest up to a quota of RMB 1 million, subject to aggregate quotas of RMB 150 billion for Southbound and Northbound services.
This was tied to modern technology, giving access to digital options in managing investments. HSBC customers can manage cross-border transactions using the HSBC GBA Wealth Management Connect.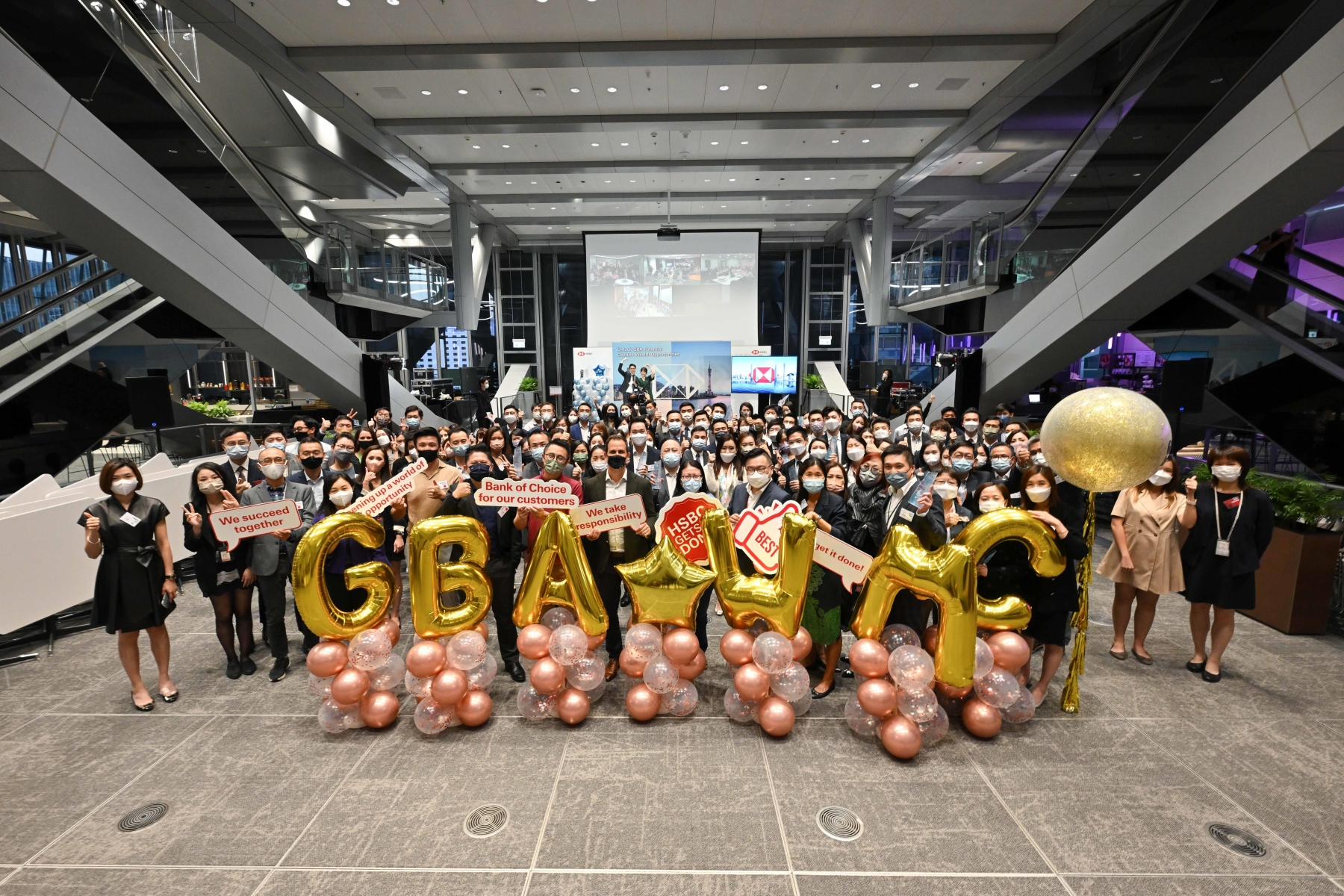 This allowed access to diversified investment products on 24/7 convenient digital channels. On top of this, the company waived remittance fees for cross-border fund remittances, including other solutions and wealth insights.
For this service, HSBC was given the API (Application Programming Interface) - Investment Banking award in the recently concluded Hong Kong Business Technology Excellence Awards. Now in its fourth year run, the awards programme recognises outstanding companies that made exceptional contributions in pursuit of technological innovation.
In selecting the winners, the awards programme crowned the best first-rate firms with the most innovative and unique IT initiatives and solutions that helped push forward doing business in Hong Kong.
The panel considered the relevance of the solution towards the needs of its customers and the overall service it provided. Before, cross-border investments between nine Mainland GBA cities and Hong Kong and Macau were difficult.
The service served as a bridge that filled the gap that used to be a problem in cross-border investing. Now, customers can meet their wealth management needs in the GBA.
To fulfil regulatory guidelines, the WMC service is supported by system changes including close-loop management, RMB remittance, quota control, and other allied services.
Tapping on API integration, HSBC is looking into further improving its customer onboarding journey, unlocking new opportunities and expanding its service with partners.
The Hong Kong Business Technology Excellence Awards is presented by Hong Kong Business Magazine. To view the full list of winners, click here. If you want to join the 2024 awards programme and be acclaimed for your company's outstanding contributions in pursuit of technological innovation, please contact Julie Anne Nuñez at julie@charltonmediamail.com.