HKTDC's Virtual Events Platform clinches win at HKB Technology Excellence Awards
It showcases the organiser's commitment to meeting the evolving needs of the exhibition industry.
At the forefront of innovation in the exhibition industry, the Hong Kong Trade Development Council (HKTDC) introduced its groundbreaking model, EXHIBITION+, which is designed to help SMEs adapt to the new normal and create value amidst unprecedented challenges. Central to this transformative journey is the Virtual Events Platform, or the VEP, a custom-built technology initiated by HKTDC in 2021.
The shift from traditional exhibition models to a hybrid approach marked a historical milestone for HKTDC. It came from the realisation that traditional models needed a digital overhaul to remain relevant and effective. The shift was not only about embracing new technologies but also about redefining exhibitions to cater to the evolving needs of the global business community.
The Virtual Events Platform is a technology tailor-built by HKTDC to usher in a new era of exhibitions. It stands as a testament to HKTDC's commitment to supporting SMEs in Hong Kong and beyond, providing them with a platform to showcase their products and connect with a global audience.
The fusion of online and offline formats through the project was a strategic move that yielded remarkable benefits, including extended fair periods, expanded platforms, and enhanced opportunities, all whilst ensuring seamless integration between physical exhibitions and their digital counterparts. Since its launch in July 2022 till August 2023, the result was more than 35 exhibitions conducted with EXHIBITION+, showcasing an impressive connection of 15,600 exhibitors with over 476,000 international buyers despite the pandemic's impact.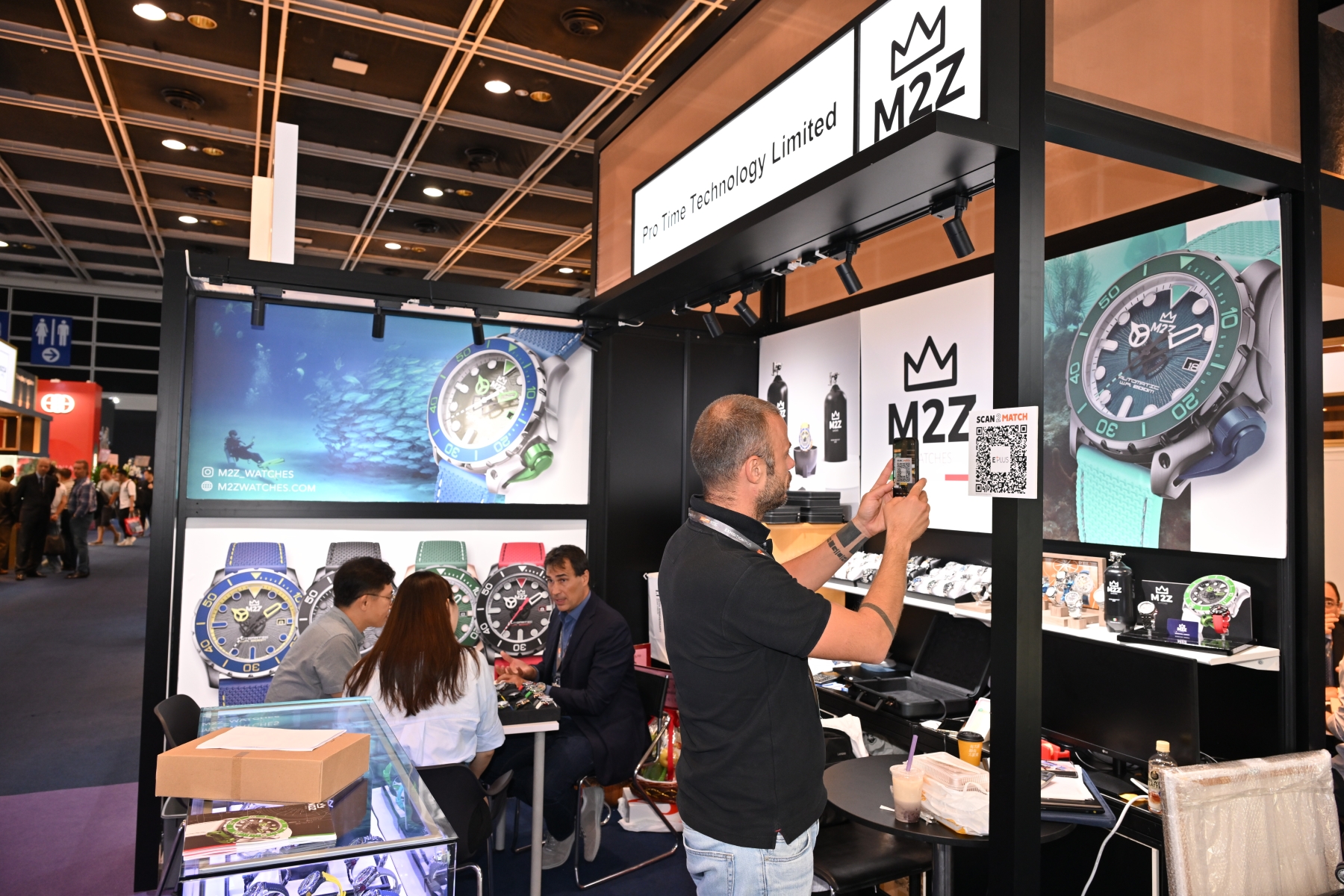 The Virtual Events Platform serves as the technological backbone of EXHIBITION+, making it a marvel of advanced architecture and design. The platform employs microservices architecture, Open API, data- and customer-centric design, and DevSecOps capabilities to ensure agility and fast time-to-market. It harnesses the power of cloud services and top-notch technology, including AWS Cloud and Tencent's real-time communication for video conferencing and streaming.
The cutting-edge AI technology integrated into Click2Match, a feature of the Virtual Events Platform, offers users sophisticated business recommendations and exemplifies the convergence of technology and innovation.
The Virtual Event Platform stands as a significant achievement in HKTDC's journey of digital transformation. It showcases Hong Kong's prowess in leveraging technology to reshape the exhibition and conference industry, cementing its position as a global exhibition hub. By seamlessly blending technology and innovation, HKTDC is not only staying competitive in a global landscape but also contributing to Hong Kong's reputation as a leading business destination.
Because of this, HKTDC's Virtual Events Platform won the Digital - Public Organization award at the recently concluded HKB Technology Excellence Awards, reaffirming the organiser's role as a trailblazer in digital transformation and setting new standards for the exhibition and conference industry.
The success of the Virtual Events Platform is a testament to HKTDC's commitment to excellence and innovation. By creating a platform that transcends physical boundaries, the council has proven its dedication to supporting SMEs, fostering business connections, and driving economic growth.
The Hong Kong Business Technology Excellence Awards is presented by Hong Kong Business Magazine. To view the full list of winners, click here. If you want to join the 2024 awards programme and be acclaimed for your company's outstanding contributions in pursuit of technological innovation, please contact Julie Anne Nuñez at julie@charltonmediamail.com.