Hang Seng Bank features all-rounded digital banking solutions for customers
It innovates continuously to provide best-in-class services for its clients.
In keeping with its name, which means "ever-growing in Chinese," Hang Seng Bank (Hang Seng) continues to thrive alongside its customers and as one of Hong Kong's largest listed companies. As of end-2021, it has a market capitalisation of HK$272.8b.
Wealth and personal banking, commercial banking, and global banking and markets comprise its major business activities. Hang Seng also offers a comprehensive range of Renminbi (RMB) services for its customers and has continually innovated to provide best-in-class, customer-centric banking, investment, and wealth management services for individuals and businesses.
Amongst these services is the Hang Seng RMB Connect – 123 Offer, which contains three privileges for customers using its deposit, payment, and FX services in both Hong Kong and China.
One of the benefits of the offer includes a high interest in its newly launched product Green RMB Deposit, wherein customers can use their surplus cash balances for environmentally beneficial projects and initiatives which can earn a fixed interest rate on time deposit and investor recognition on contribution to sustainability agenda.
Customers can also enjoy outward and inward remittance services free of charge between both locations when customers make remittances to China or Hong Kong. Lastly, customers can have a preferential T/T exchange rate of up to 280 basis points when exchanging between HKD and other major currencies.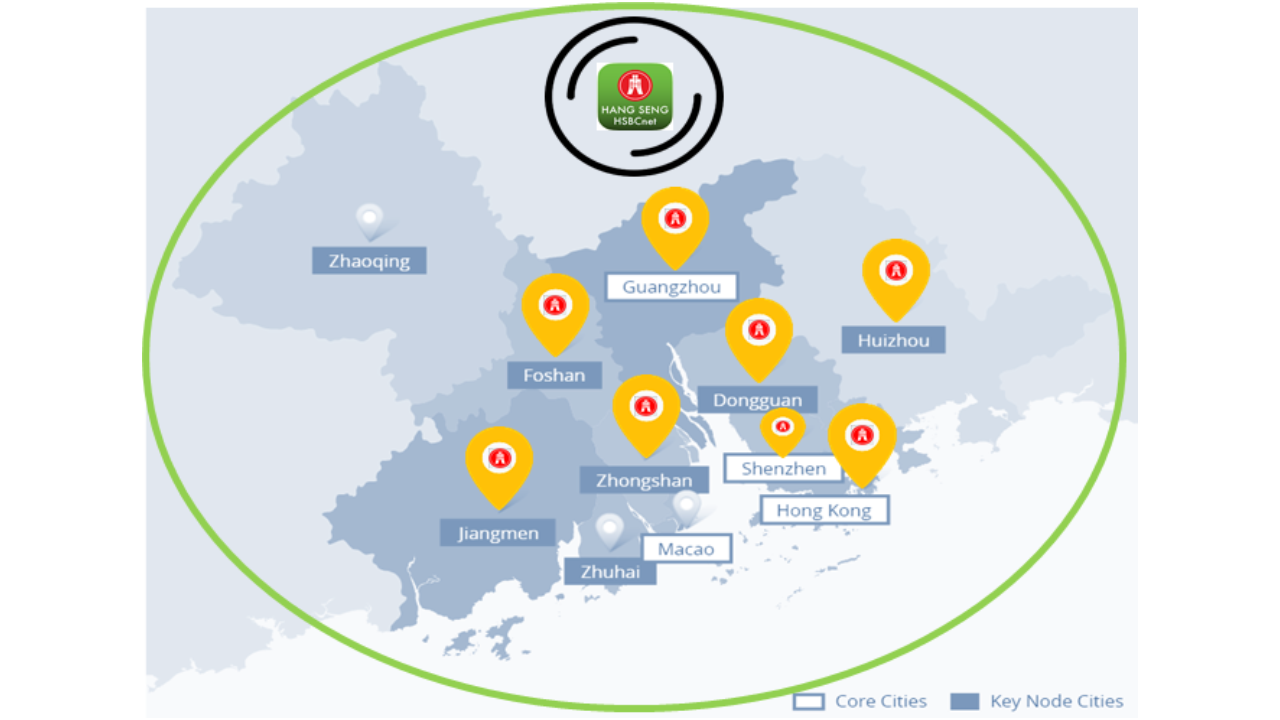 Another service from Hang Seng is its Virtual Card API Solution, a new payment solution which features enhanced authorisation control on your business expenses and maximises efficiency. It offers simplified expense management, highlighting a smart, web-based expense management application with a robust, online expense management solution that can help to manage and control spending.
Hang Seng China partnering with the China Construction Bank, the first foreign bank in the local market in December 2021 to provide the full-scope e-CNY service to its wholesale banking customers.
e-CNY is a digital legal tender issued by the People's Bank of China, aiming to support the fast development of the digital economy, which could become one of the main modes of payments, and play an important role in national economic activities.
These services have enabled the company to enhance corporate clients in achieving their ESG initiatives, and in controlling their expenses through simplified online expense management solutions, as well as in improving the efficiency of their cash management.
Hang Seng's efforts have been recognised by the HKB Greater Bay Area Enterprise Awards 2022, as the company wins the Digital Banking category.
The prestigious awards programme honours outstanding companies for their excellent performance and commitment to driving collaborative and economic development between Hong Kong and the Greater Bay Area.
The HKB Greater Bay Area Enterprise Awards is presented by Hong Kong Business Magazine. To view the full list of winners, click here. If you want to join the 2023 awards programme and be acclaimed for your company's initiatives in the Greater Bay Area that foster mutual cooperation, investment, and development, please contact Bianca Penaranda at bianca@charltonmediamail.com.