Accelerating into the future with Shell's EV charging stations
The company wins at the HKB Management Excellence Awards 2022.
The future of the automotive industry seems to be heading towards electric vehicles, as market penetration now reaches 5.6% of all private vehicles. Shell Hong Kong understands that their customer base will eventually look for charging solutions, leading to the company setting up an EV-focused business unit that will establish their stake in the E-mobility field and aid governments in reaching Shell's target to become a net-zero emissions energy business by 2050.
This team, through their efforts and initiatives, have won the Team of the Year - Oil & Gas Award at the 2022 HKB Management Excellence Awards 2022.
In order to address the gap created between the EV market and Shell's traditional fuel business model, an agile team of local experts was established to join global sharing sessions focused on strategy, business, marketing, engineering, procurement, and IT. This team then understands customer pain points via various sources to develop and refine strategy.
Cooperation with external partners aided Shell's implementation of their first charging station with full functionality in Fanling Green Code Plaza. From quickly finding the right technical partner to activate car parks with fast chargers, to getting relevant government departments' support, all of these have made the operational model of the Shell Recharge EV charging station a reality with just 9 months of preparation and work.
Shell's fastest charging station, with 300kW charging speed, appeared 5 months later in Tsim Sha Tsui China Hong Kong City, offering a hassle-free charging experience to the growing EV market of the region. One week later, another Shell Recharge station was opened in Chek Lap Kok Airport Cargo station, becoming the first location in Hong Kong to provide both recharging and refuelling services.
Currently, there are 8 Shell Recharge stations, with 2 more expected before 2022 ends as demand for both EVs and charging stations continues to rise while landlords and OEM partners look for Shell's partnership in bringing in customers.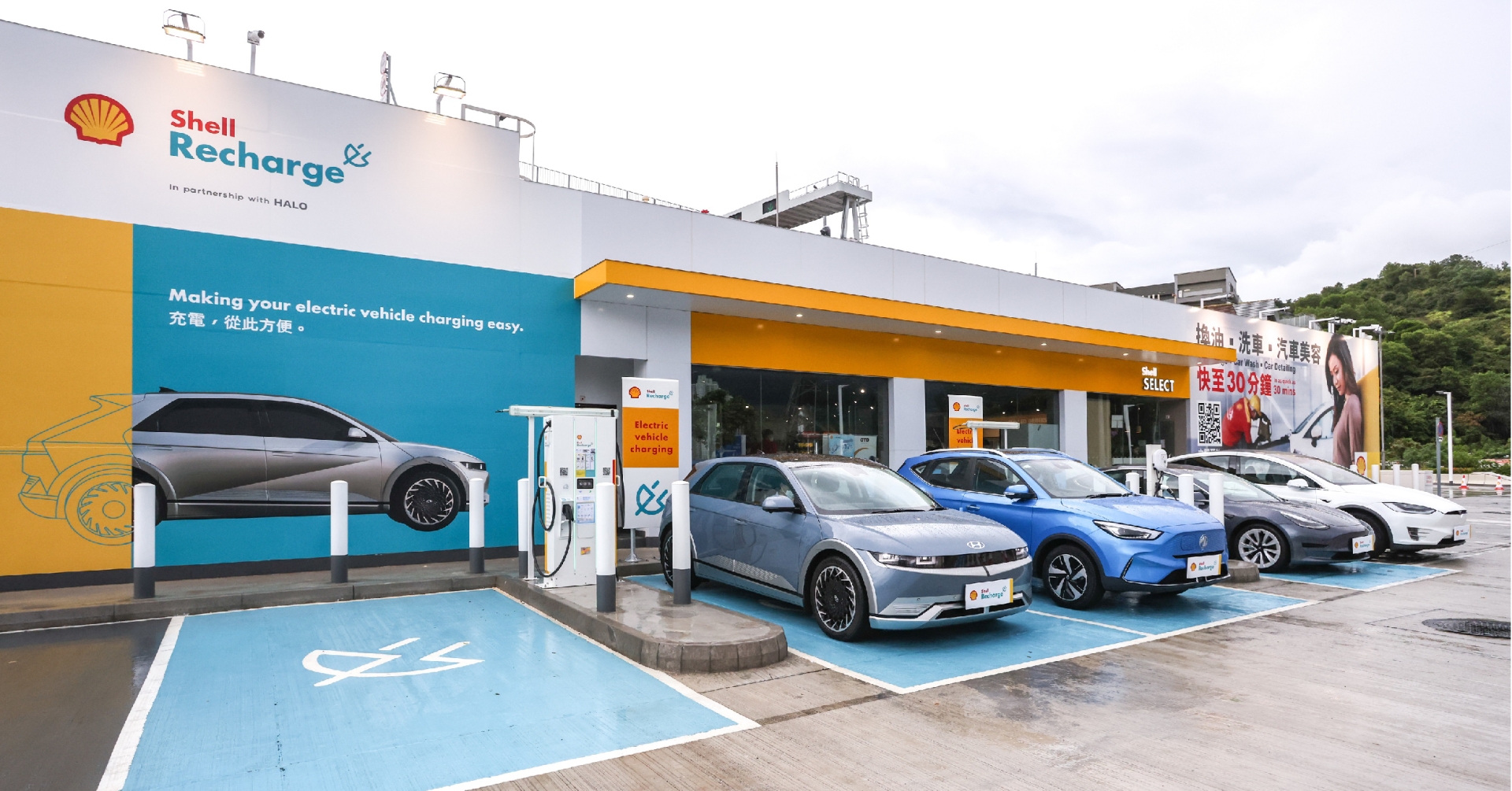 Due to the successes enjoyed by Shell's team and their project, B2B partners now proactively consult the company with regards to energy transition adapted to their individual business contexts, and the government also takes the advantage of Shell's suggestions that help bring in more charging facilities around the city, further establishing Shell Hong Kong's reputation as a leader in the EV service market.
After the successful launch of Shell's Recharge business unit, Shell Hong Kong has moved in closer as the first oil and gas company in Hong Kong to accommodate an EV charging business unity, making them the leader of the energy transition and the leading fast-charging network provider in the city. Within the company, the team's knowledge and ambition have been shared to a wider team that will help push for more transformational initiatives from the company in the future.
The HKB Management Excellence Awards is presented by Hong Kong Business Magazine. To view the full list of winners, click here. If you want to join the 2023 awards programme and be acclaimed for your company's employee engagements and management initiatives, please contact Danica Avila at danica@charltonmediamail.com.