Angelica T. Rodulfo
,
Noreen Jazul
,
Hong Kong
Image by Mohamed Hassan from Pixabay
Hong Kong's most notable real estate agents under 40
Majority of agents in the list are experts on the office market.
2023 was not a year without challenges for Hong Kong's real estate market with interest rate hikes and the slowdown of the Mainland's recovery impeding its road to recovery.
Whilst its recovery was stalled, the city's property market has already been able to put the worst behind it.
This year, Hong Kong Business recognises 20 real estate agents who helped lift the market against downward pressures.
Agents on the list have thrived in negotiating multi-million and billion-dollar deals in the residential, commercial, retail, industrial, and investment markets.
Amongst clients handled by this year's awardees include HSBC, Huatai Financial, Peak Re, FedEx, Viva Properties, AEON Credit, NEO, and Love, Bonito.
Meet this year's awardees, from the youngest to oldest:
Philip Lam, 28
Savills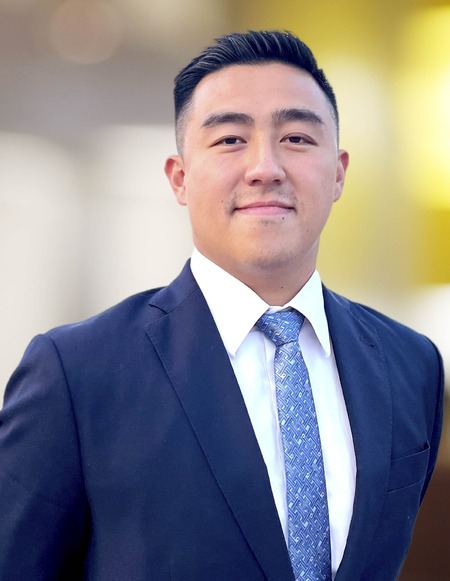 ​
Philip, the Savills' Senior Manager on the Retail team, excels in guiding clients through Hong Kong's retail market challenges. During COVID-19, Philip's focus on local consumption led to the success in suburban deals, helping F&B businesses thrive. His international network and collaboration with other offices have secured major deals, including Love, Bonito's 14,000 sq. ft flagship at Windsor House. His versatility extends to anchor tenant deals, advising on positioning and strategy for retail developments. Philip's resourcefulness and expertise have contributed to his outstanding success.
Fionne To, 30
JLL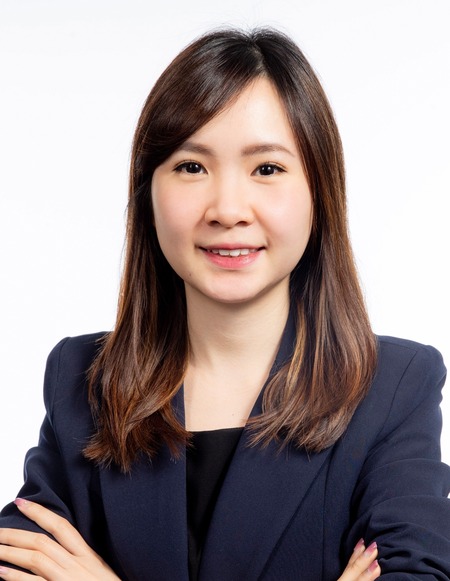 ​
Fionne is the youngest Director at JLL Office Leasing Advisory with eight years of experience. She has advised on over 2 million sq ft of transactions, generating revenue of over HK$15m (US$1.9m) since 2020. Her expertise includes landlord representations, restructures, and rent reviews. Notable deals include a 60,000 sq ft surrender transaction, 100,000 sq ft rent review, 300,000 sq ft bank consultancy, and a 1,000,000 sq ft new development advisory project. Fionne actively mentors and she is part of JLL's Women and Allies Network, promoting gender equality and supporting young female leaders.
Karis Wong, 29
JLL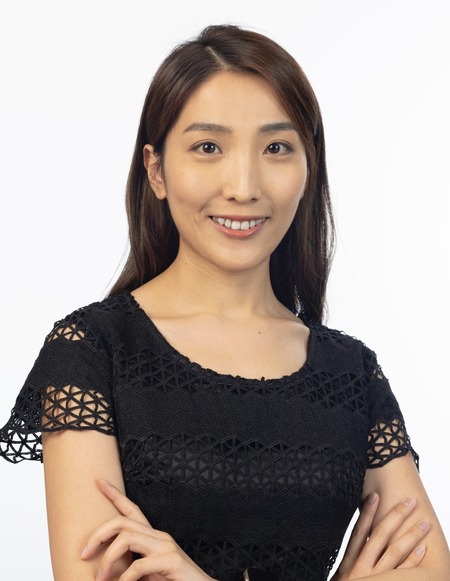 ​
Karis Wong, a Senior Manager at JLL Office Leasing Advisory Team, has excelled for eight years with over 2 million sq ft in 240 transactions. Her expertise covers project leasing, tenant representation, and advisory services. Notably, she assists key occupiers, including MNC financial institutions leasing in ICC, Two Harbour Square, and Two Taikoo Place, totaling 750,000 sq ft. Additionally, she serves as marketing agent for over 1.9 million sq ft in newly completed Grade A office developments. Karis's commitment to providing professional advice has made her a valuable asset to the firm and its clients.
Zac Wong, 30
CBRE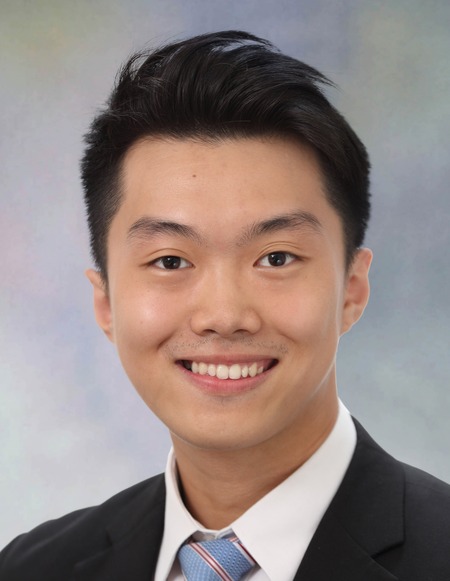 ​
Zac Wong is a Director in CBRE Capital Markets. With exceptional collaboration skills, he became the youngest Director at age 27. Zac earned the Excellence in Office Services award in 2021 and was a Top 20 Performer in Hong Kong in 2021 & 2022. He fearlessly switched from Office Services to Capital Markets during the Covid-19 downturn, achieving a personal record of 57 transactions and 32 new clients in a year. As Director, Zac provides property sales & acquisition services for developers, private equities, and local investors, utilizing his surveying knowledge for strategic investment plans. Zac also enjoys mentoring new joiners and Graduate Trainees at CBRE.
Bevis Lo, 30
CBRE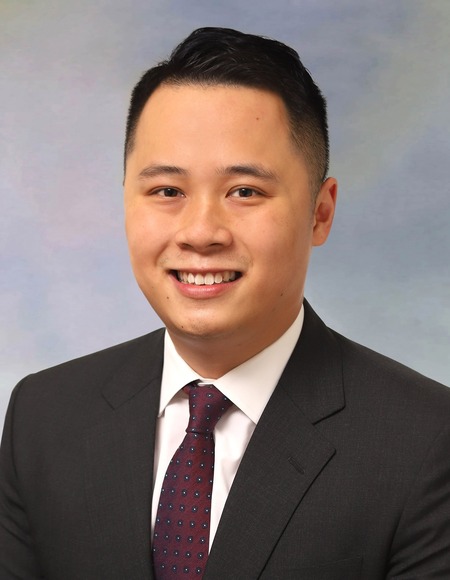 ​
Bevis, a Director in CBRE's Office Leasing Team, specializes in strategic advisory for occupiers in Hong Kong. Joining as a Graduate Trainee, he later excelled in Tenant Representation, handling over 30 transactions annually. His expertise covers lease renewal, new letting, rent review, and more. As one of CBRE Hong Kong's Top 20 Performers in 2021, Bevis was promoted to Director at 28, mentoring new graduates and junior brokers. Notable transactions include HSBC's Hong Kong Portfolio and Huatai Financial's lease acquisition. He collaborates with CBRE Asia Pacific to provide comprehensive advisory services, to maintain CBRE's competitiveness.
Ryan Cho (CHO Chun Kit), 30
Cushman & Wakefield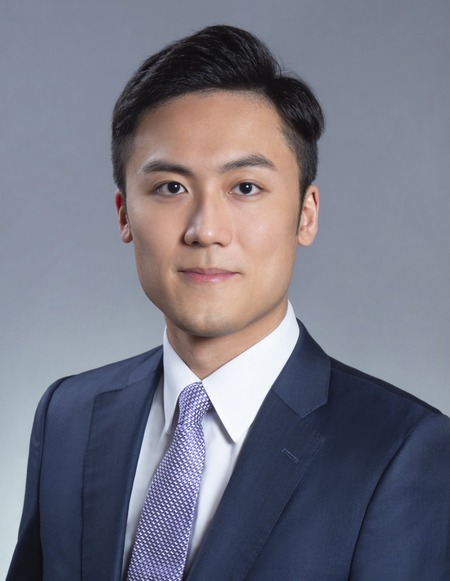 ​
Ryan Cho, the youngest Associate Director at Cushman & Wakefield (C&W), specializes in strategic advice for MNCs and PRC occupiers. Since joining as a Graduate Trainee in 2016, he has achieved HK$15m (US$1.9m) in sales revenue with an annual growth rate of over 35%. Notable deals include office expansions for a leading consultancy firm at The Millennity (40,000 sq ft) and 12 Taikoo Wan Road (25,000 sq ft). He also represented a regulatory body acquiring 35,000 sq ft at Two Taikoo Place. Ryan's mentoring of graduate trainees and junior brokers reflects his leadership qualities. His commitment, forward-thinking attitude, and passion for real estate set him apart as a true leader.
Conrad Fong, 30
Savills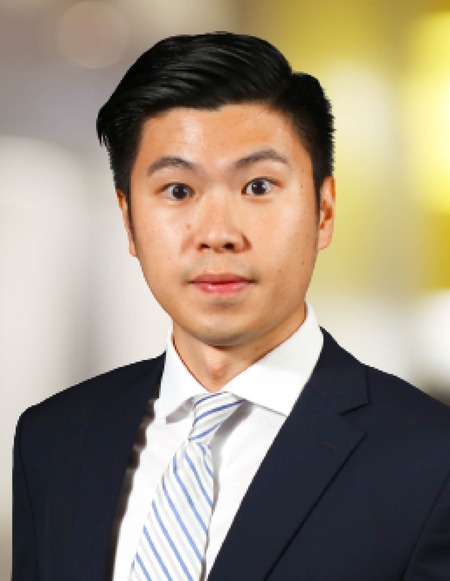 ​
Conrad Fong, Savills' Senior Manager, is a leading figure in commercial property lettings. With a focus on clients' interests, cost-effectiveness, and sustainability, he has achieved 130,000 sq.ft. of Class A commercial lettings in recent years. Despite pandemic challenges, Conrad's resourcefulness settled impressive lettings. He excels in coordinating innovative office solutions, like Peak Re's move to West Kowloon Cultural District's creative hub and a 7,000 sq.ft. unit with stunning views in CCB Tower. Conrad's adaptability extends to successful retail leasing for F&B groups, like NOC Coffee's 6,000 sq.ft. space tailored to nomadic work culture. His dedication has earned the trust and respect of his clients.

Zeith Lo, 31
JLL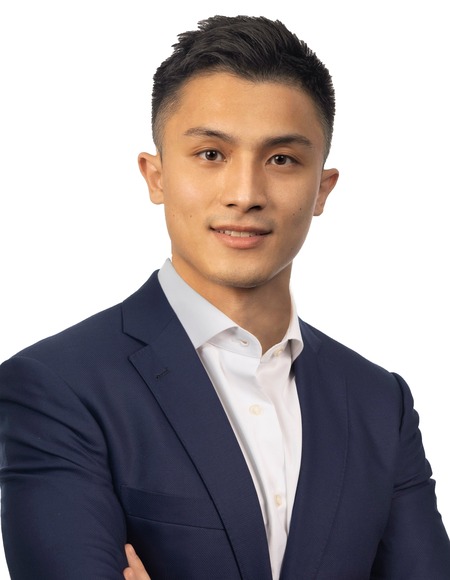 ​
Zeith achieved director status within six years, showcasing his exceptional capabilities. He has established his reputation as one of the few in the industry with extensive expertise in both the Hong Kong Island market and Kowloon market. He has advised multiple Fortune 500 companies including local, PRC and multinational occupiers, and negotiated with leading commercial landlords across both markets. His ability to marry and apply the knowledge across markets and sectors sets him apart. Trusted by tenants and landlords alike, Zeith and the JLL Team secured a sole leasing agency project for Viva Place. His skills and connections drive him to reach new heights in the industry.
Eugene Yip, 32
Colliers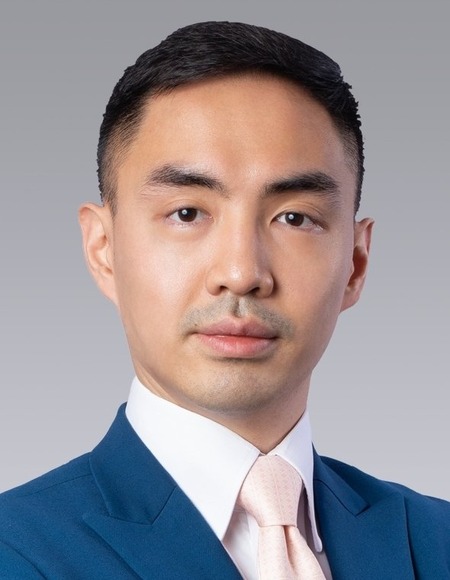 ​
Eugene Yip is a rising star at Colliers, specializing in Landlord Representation. Since joining in 2018, he has excelled in managing key projects, including the Hong Kong Club building, where he maintained low vacancy rates and renewed whole floors during a challenging market. Eugene has won and led nine sole agency projects, including Standard Chartered Bank Building and Dah Sing Finance Centre. His integrated project planning and collaboration with the marketing team have differentiated buildings in the market. His success earned him the promotion to Associate Director for Office Services. Eugene's expertise and achievements make him a valuable asset at Colliers.

Norman Wong, 33
OKAY.com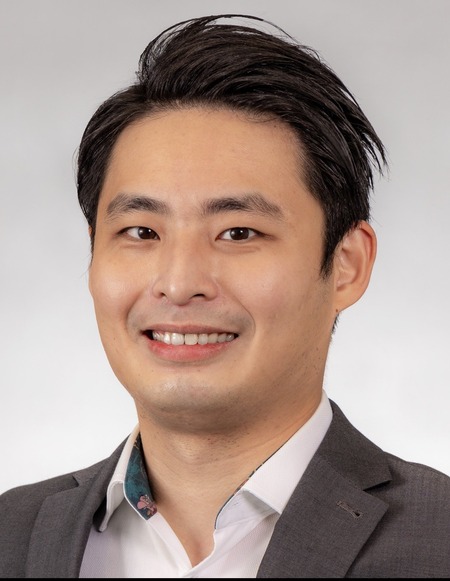 ​
Norman Wong brings close to a decade of experience in luxury real estate. He has earned a reputation amongst UNHW individuals, finance professionals, and investors as a trusted advisor and highly effective negotiator. With these attitudes upfront, he is considered as a valuable agent not only to his clients, but for the company as well. In 2022 alone, Norman closed over HK$200m (US$ 25.5m) in residential sales and was awarded OKAY.com's distinguished 2022 Agent of the Year award. His track record and his continuous efforts paved the way for this recognition. As a luminary this year, Norman perseveres to give his best effort accompanied by his passion to give remarkable service to his customers and the company.
Frederick Lai, 34
CBRE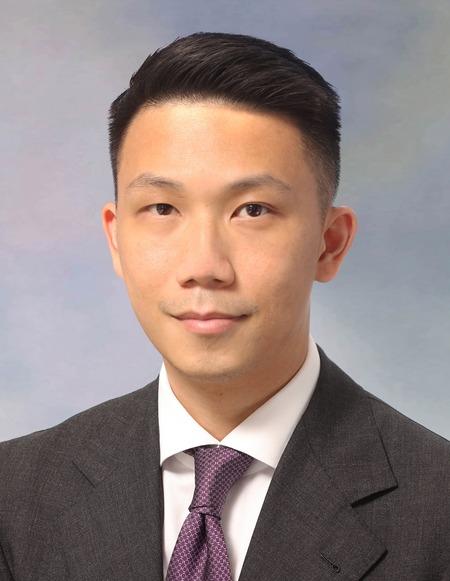 ​
Frederick, Senior Director in CBRE Capital Markets, Hong Kong, joined as a Graduate Trainee in 2012. He became one of the youngest Senior Directors in 2022. Over eight years, he sold HK$12b (US$1.5b) of real estate across office, retail, industrial, and hotel assets. Frederick has a proven track record for diverse clients, including private equity funds, family offices, investors, and developers. Notable transactions include the record-setting HK$5.82b (US$742m)-sale of flagship automobile 4S centers in 2021. He also won prestigious awards, including the Circle of Excellence for Capital Markets 2020-2021, R.I.S.E Award in 2021, and Young Achiever Award in 2019.
Alex Siu, 34
Colliers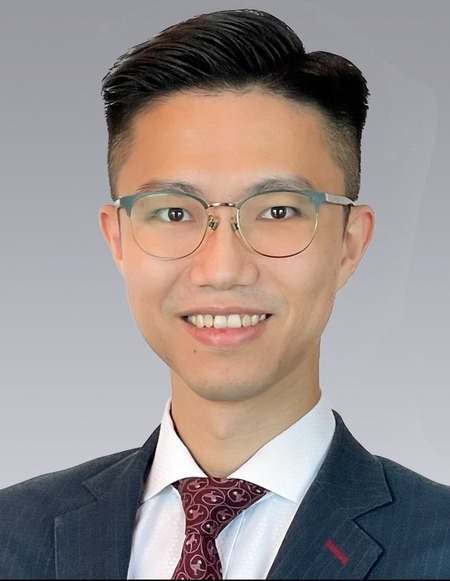 ​
Alex, a Senior Associate Director at Colliers, has consistently improved, completing 25 transactions this year, surpassing his numbers in the past years. His career highlights include FedEx's 40,000-sq. ft. relocation and AEON Credit's 38,000-sq. ft. renewal, and his recent appointment by one of the largest financial-services companies in Japan for office projects totalling 150,000 sq. ft. He also excels at landlord representation with clients like NEO, Manulife Financial Centre, and Goldin Financial Global Centre. Alex's background in project development supports his strategic solutions for real estate portfolios, culminating in 112 deals worth HK$1.1 billion (US$140.2m) and involving 1 million sq. ft.
Nathan Chan, 35
Colliers
​
Nathan was recently promoted to Associate Director at Colliers. He guided SMEs and MNCs during the pandemic in cost-saving exercises like relocations and downsizing. In his eight years at Colliers, Nathan transacted approximately 1,500,000 sq. ft. Notably, in 2022, he handled a construction company's 70,000 sq. ft. lease renewal, a beauty company's 20,000 sq. ft. renewal and 10,000 sq. ft. (for a total of 30,000 sq. ft.) expansion, and assisted a multinational technology company's upgrade from an industrial building to Grade A offices. He specializes in Kowloon and South Island markets, assisting MNCs and public institutions to formulate office plans to achieve their targets.
Yan Yan, 35
Savills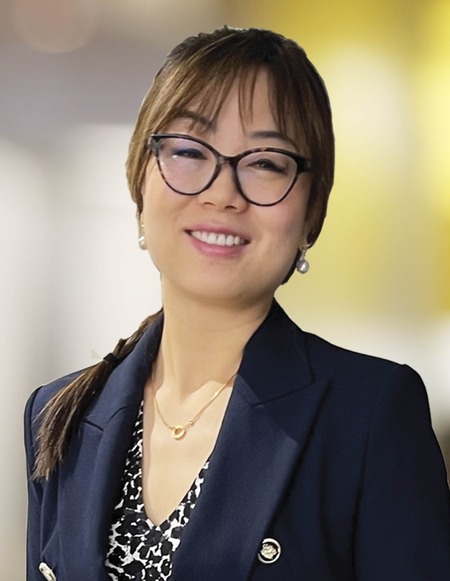 ​
Yan Yan's impressive career at Savills is a testament to her passion for real estate and unwavering commitment to exceptional service. With over 4 years of experience, she specializes in overseas residential markets, particularly prime London properties. She advises high net worth individuals in Hong Kong and Mainland China on purchasing properties overseas. Yan's track record includes 136-unit deals totaling HK$1.8 billion (US$229.5m) in sales volume. Her strong work ethic, attention to detail, and client relationships contribute to her reputation as a prominent figure in the industry. Yan's success is driven by her dedication to providing top-notch service and client satisfaction.
Thomas See, 35
Savills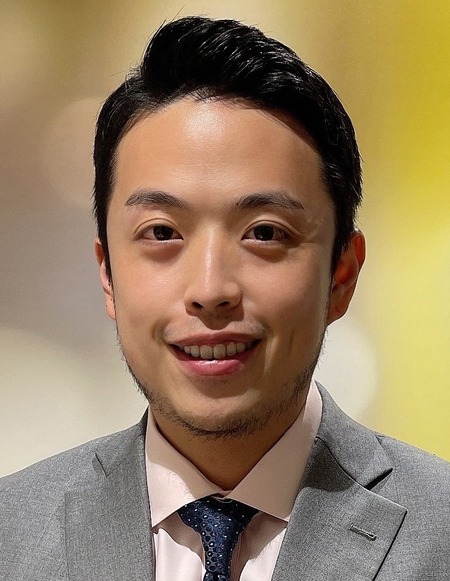 ​
Thomas is a valued member of Savills for 8 years, specializing in super luxury residential single lot and en-bloc/site sales in prestigious areas. He has concluded over HK$12b (US$1.5b)-worth of transactions, including the sale of No. 39 Shouson Hill Road for HK$5.93b (US$756m), which was the most expensive residential single lot transaction in Hong Kong's private market. In 2017, he represented Wu's family of Wing Lung Bank to generate over HK$4b (US$510m) in sales revenue for Altamira in just one year. Thomas' expertise and track record in the luxury residential market have earned him a reputation as a respected professional. His dedication to clients and ability to deliver results make him a valuable asset to Savills.
Ella Lai, 36
Colliers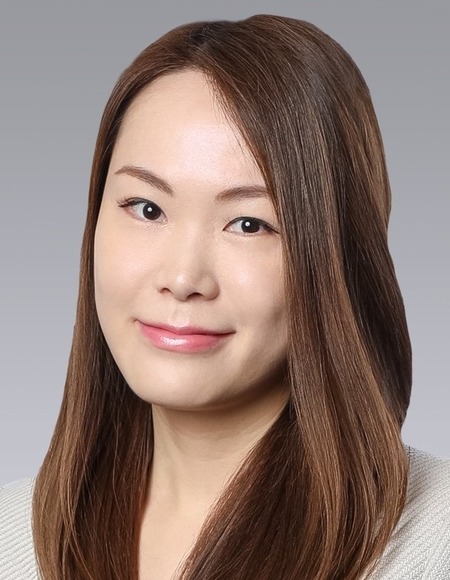 ​
Ella Lai, one of Colliers' top brokers, is a Senior Director in the Office Services department, specializing in the Kowloon market. She provides tenant advisory services to multinational corporations and publicly listed companies, formulating and implementing their real estate strategies, reviewing rent, restructuring, and negotiating leases. Her client portfolio covers a broad spectrum of sectors, like banking and finance, insurance, retail, garment & sourcing and engineering. Ella has been at Colliers for 13 years, during which she has transacted more than 5 million square feet in more than 300 transactions with projects valued at more than HK$1.5b (US$191m).
Maggie Ji, 39
CBRE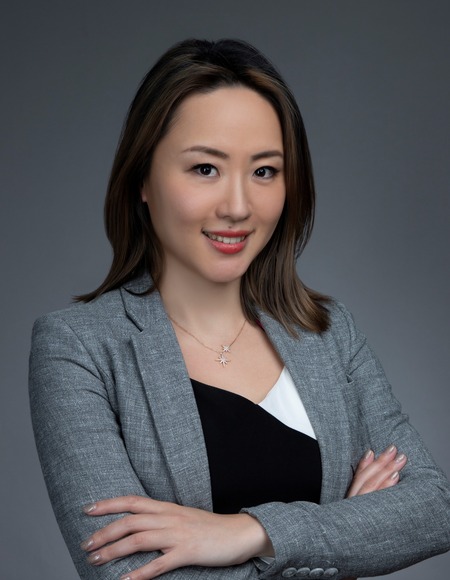 ​
Maggie, Head of PRC Desk, Advisory & Transaction Services at CBRE Hong Kong, has 15 years of experience specializing in office leasing and investment for PRC clients in Hong Kong and overseas. With deep knowledge of both local and mainland China markets and an extensive PRC client network, she provides comprehensive office advisory and transaction services. Maggie's exceptional communication, negotiation, and legal expertise ensure smooth transactions, bridging cultural differences. She delivers high-quality results, gaining clients' trust and loyalty. Prior to CBRE, she excelled as a top broker at another world's leading office agency in Hong Kong, handling signature transactions in the Chinese PRC sector.
Ivan Wong, 39
Colliers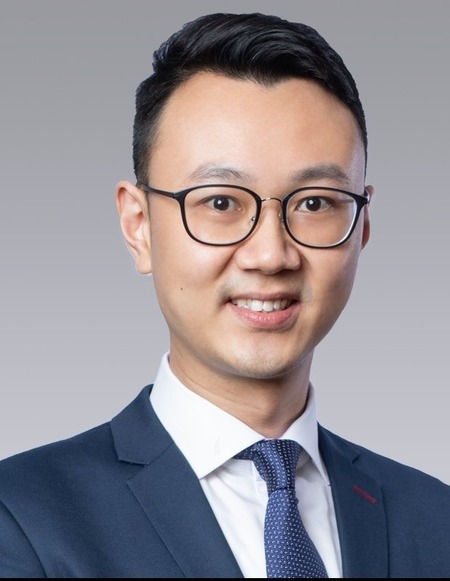 ​
Ivan, a leading Tenant Representation expert at Colliers Hong Kong, has over 15 years of experience in brokerage, project leasing, and financial analysis. Specializing in the Kowloon market, particularly Tsim Sha Tsui and Kowloon East, he has completed landmark deals, leasing about five million sq. ft. of commercial office space across 450 projects valued at over HK$2b (US$255m). His success earned him the role of Head of Kowloon, Office Services. Ivan's leadership has led to the promotion of three rising stars to Associate Director grade. He also excels in transactions on Hong Kong Island, recently securing a major luxury fashion brand's lease of a 30,000 sq. ft. space on a high floor.
Mark Elliott, 39
Savills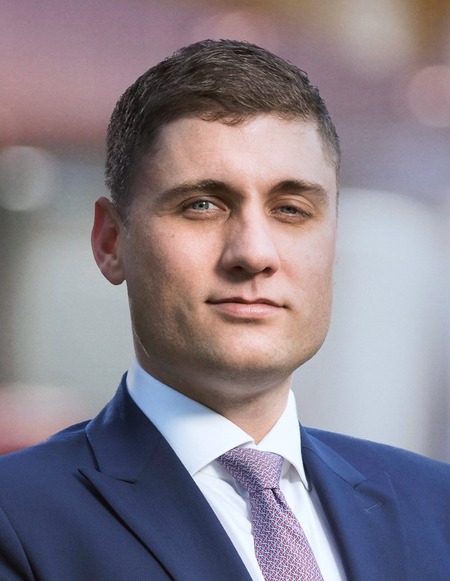 ​
Mark is the accomplished Head of International Residential at Savills Hong Kong. He joined in 2017 and quickly became a Board Member, a testament to his leadership and sales skills. With 17 years of solid experience across various global markets, Mark is an award-winning sales professional delivering exceptional results. He has expertise in international markets like the UK, New York City, Los Angeles, and more. Mark enjoys working with diverse clients and investors worldwide, providing straightforward advice based on his strong sales experience. Notably, in 2022, he sold 10% of a London development and the Queen's Penthouse at another prime London development in 2023.
Gavin She, 39
Savills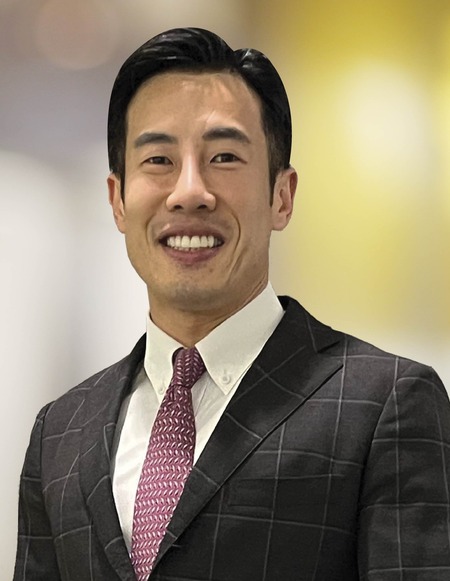 ​
Gavin is an integral part of Savills Hong Kong, with 12 years of experience and a strong track record as a director in the international residential team. He specializes in super prime UK real estate for high-net-worth individuals, offering clients a wealth of knowledge and expertise. Gavin is highly knowledgeable about global property markets like the UK, US, Canada, Australia, and Singapore. His best year saw him brokering 122 deals with a total value exceeding HK$1b (US$127m), a record in the overseas property sector. Gavin's professionalism, integrity, and commitment to customer service have earned him respect and admiration in the industry.