MGM bags three awards at HKB Technology Excellence Awards for SuperApp, patch management initiative
The company was recognised with awards in the categories of Automation - Hospitality & Leisure, Mobile - Hospitality & Leisure, and Smart Technology - Hospitality & Leisure.
In the intricate world of integrated resorts, efficient communication amongst all staff members is essential to delighting customers and achieving service and operational excellence. Integrated Resort, or IR, is a unique industry that often operates like a miniature city comprising many industries.
MGM China Holding Limited (MGM) operates two world-class Integrated Resort properties that encompass operations in hospitality, gaming, entertainment, and F&B, amongst others.
This has historically resulted in a high degree of variability in technology solutions to address the unique operational needs of each of the various business units. However, this has also created its own significant challenges, especially with a 10,000-member employee base.
Revolutionising communication & empowering a diverse workforce
MGM's launch of its mobile SuperApp to address these complex challenges was recognised for revolutionising communication and empowering the highly diversified workforce.
The goal of the SuperApp is to ensure consistency and empower every MGM staff member with efficient communication and ease of access to critical company information. It has a couple of notable benefits.
First is its consumer-like app experience, which allows for safer ways to communicate. Conventional enterprise communication tools, such as email, often prove challenging and costly for frontline staff. Staff would resort to using unsafe public apps such as WeChat despite the possibility of facing huge security risks. MGM's SuperApp, built on Microsoft Teams, offers users a familiar, consumer-like chat experience whilst being highly secure.
In addition, the integrated enterprise directory allows a convenient lookup of any colleague, encouraging engagement. Most importantly, all data is secured in MGM's possession, and advanced security prevents data leaks by disabling file download or copy and paste. This revolutionary communication platform opens the door to improved operational efficiency.
Next is having all services accessible anywhere and anytime. The SuperApp addressed multiple challenges by integrating all employee service apps onto one platform as "mini programmes." As a result, staff can now work more quickly and easily: checking their paystub and roster, applying for leave, requesting badge replacement, or even checking on the status of a shuttle bus using real-time GPS tracking.
Lastly, the MGM SuperApp enables frontline staff to sign in safely and securely using passwordless authentication. In addition, all of the multiple mini apps are now single sign-on after the initial passwordless authentication.
According to the company, this simplification of the process has addressed the complexities that prevented its frontline employees from using the apps in the past and helped achieve an unprecedented 80% adoption rate across its employee base.
Enhancing security and efficiency in luxury hospitality
MGM operates around the clock, facing extraordinary challenges in ensuring effective patch management. The company manages a staggering 6,000 workstations and 1,600 systems spread across multiple locations. Securing and updating this extensive network whilst minimising disruptions demands a strategic and innovative approach.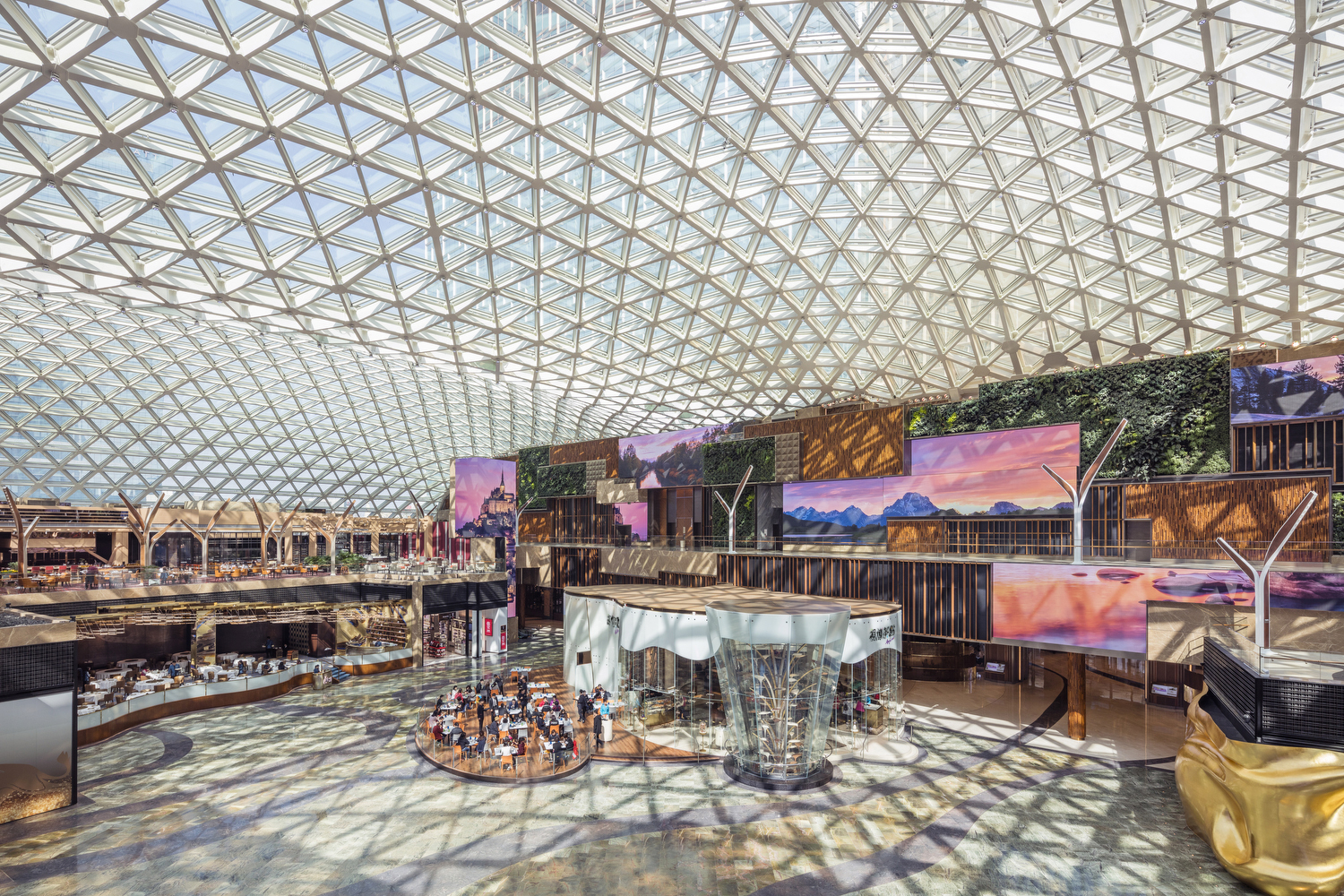 To overcome these challenges, MGM developed a robust patch management strategy that includes a risk assessment process, advanced vulnerability scanning, patch deployment automation, recovery test automation, and integrated vulnerability management. This comprehensive strategy streamlines patch identification, prioritisation, and deployment throughout the sprawling MGM network.
MGM's Patch Management initiative has delivered significant improvements across several key areas, benefiting not only the company but also its customers and the broader cybersecurity landscape.
By streamlining and automating the patching process, MGM achieved a remarkable reduction in mean time to patch and achieving significantly lower cycle times. This ensures that critical vulnerabilities are addressed promptly, minimising the window of exposure to potential threats.
MGM's approach also seamlessly updates devices without service interruptions. It integrated business logic into their patch processes, enabling them to patch devices whilst ensuring uninterrupted operations. This guarantees smooth business functioning, an uninterrupted guest experience, and minimal impact on revenue generation.
The initiative likewise ensures enhanced efficiency. Automation has been at the forefront of MGM's Patch Management strategy, resulting in increased efficiencies, consistency, scalability, and improved quality. By automating the process, MGM experienced remarkable results whilst maximising resource utilisation and maintaining a high standard of performance.
The proactive patch management at MGM has significantly improved MGM's security posture. MGM ranks at double the scoring of similar sized organisations using industry standard scoring benchmarks. MGM has effectively mitigated known vulnerabilities, reducing the risk of security incidents and unauthorised access. MGM's efficient strategy ensures robust security measures whilst optimising resource utilisation, saving valuable resources and costs in the process.
MGM's dedication to both security and customer satisfaction exemplifies how technology excellence can shape the future of the hospitality industry, setting new standards for luxury integrated resorts and beyond.
For these projects, MGM was given the Automation - Hospitality & Leisure, Mobile - Hospitality & Leisure, and Smart Technology - Hospitality & Leisure awards in the recently concluded Hong Kong Business Technology Excellence Awards.
Now in its fourth year, the awards programme recognises outstanding companies that have made exceptional contributions in pursuit of technological innovation. In selecting the winners, it crowned the best first-rate firms with the most innovative and unique IT initiatives and solutions that helped push forward doing business in Macau.
The Hong Kong Business Technology Excellence Awards is presented by Hong Kong Business Magazine. To view the full list of winners, click here. If you want to join the 2024 awards programme and be acclaimed for your company's outstanding contributions in pursuit of technological innovation, please contact Julie Anne Nuñez at julie@charltonmediamail.com.