Photo from Sparkmate
Startup for startups: Engineers aid entrepreneurs in building their business
Sparkmate not only mentors in product development, but funds climate tech solutions.
After freelancing for several years, Morgan Pelissier and Maxime De Simone realised there's not much growth in working for engineering companies and wanted to maximise their impact on the world. Searching for growth, the two started a business that allowed them to help entrepreneurs build their products and business altogether.
Their business which they called "Sparkmate" works with entrepreneurs and corporations from all stages of product development.
"Sparkmate is a product development and venture building company. We build products for our [clients] and we also go a step earlier in the ideation process," Pelissier told Hong Kong Business.
"We streamline product development. We work on a "5-week methodology" approach meaning that every 5 weeks we release a new version of a client's prototype. This approach allows us to go to the market way faster, get feedback, and then iterate from there," he added.
Pelissier shared that a business working with Sparkmate for a year can get 10 versions of their product.
"That's 10 different hypotheses that you're able to validate or invalidate. What we are helping people to do is launch technological products that solve the world's problems, particularly on climate," he said.
Pelissier, however, clarified that Sparkmate is not a factory, but they have the machinery like 3D printers, laser cutters, CNC (computer numerical control) machines to build the products they develop alongside their partner entrepreneurs.
One of the businesses they helped is a boat manufacturer. Pelissier said the company sought help in their digitalisation journey.
"A few years ago, they told us: 'The market is changing, digital is coming and we don't know how to adapt. Can you help us?' So, we talked to everyone in the company for like 10 weeks, kind of a coach and consultant, identifying market opportunities," Pelissier recalled.
"We came up with this idea of making a device that reduced fuel consumption and CO2 emissions on professional boats. We validated the idea super quickly, made a rough prototype in five weeks and tested it on boats. We realised we were able to gain 30% fuel efficiency, so we iterated on it," he added.
Within a year, Pelissier said Sparkmate was able to make 10 new versions of the product. Since then, Sparkmate has also built a subsidiary of the boat company that provides solutions for fuel efficiency in the maritime ministry which is called Oria Marine.
Tribe of entrepreneurs
Sparkmate has always been about people, making a tribe of entrepreneurs working to address the world's problems which is why Sparkmate began the a new initiative.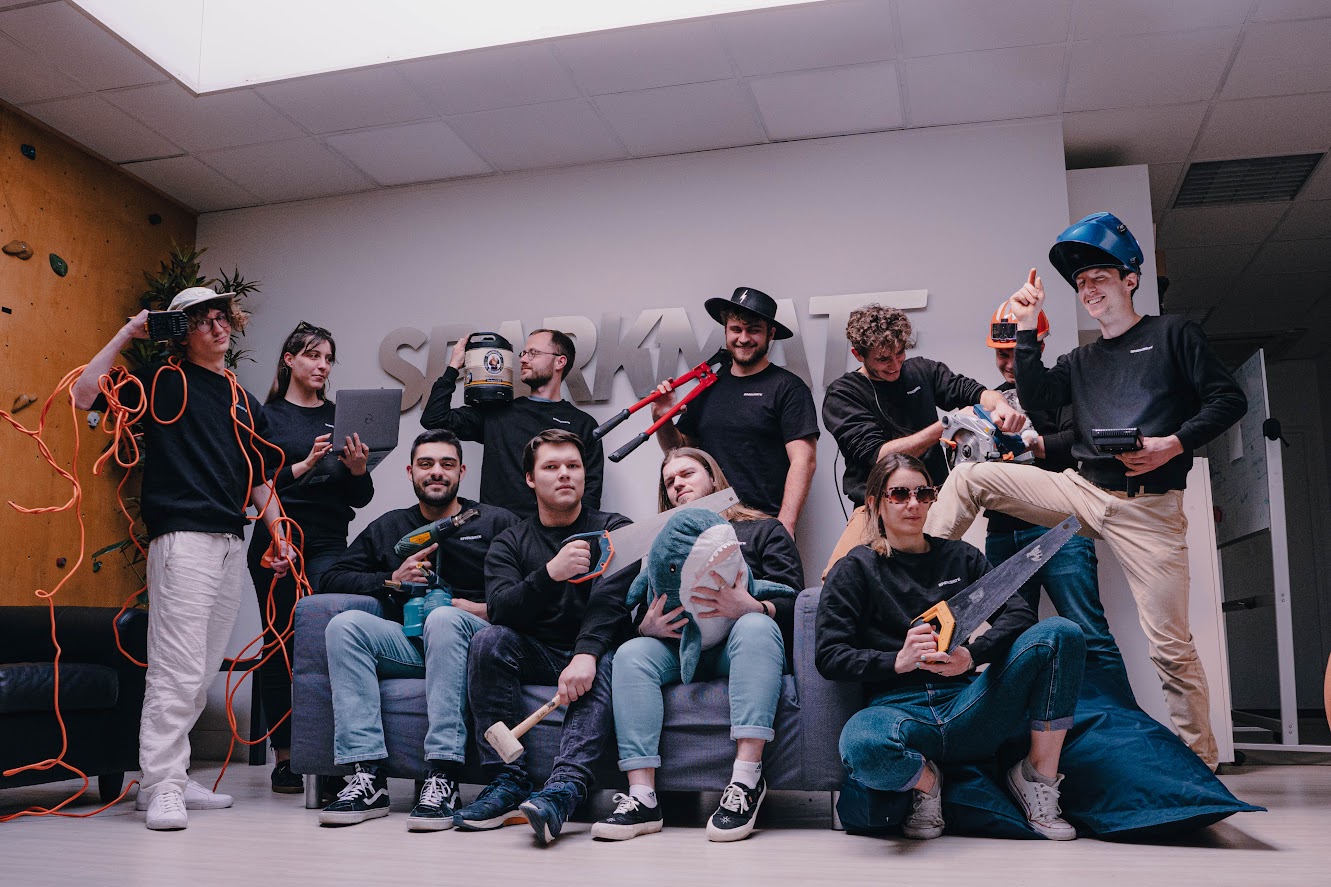 "I think the world is falling short in terms of the number of entrepreneurs that want to tackle issues related to climate change like mobility, food production, or waste management. Most of the time that's because these issues are too complex, too big of a challenge for entrepreneurs," Pelissier said.
Under the new initiative, Sparkmate will select one entrepreneur per year to receive a US$1.5-m funding to develop hardware and build a climate tech startup with them.
"We're going to switch from being a company that serves your company to being a company that's going to build its own companies. So, we're going to build the galaxy of climate tech startups," Pelissier said.
"In the next few years, we're going to scale and generate probably three to six companies in a year," he added.
Apart from product development services and the startup studio initiative, Pelissier and his co-founders also help entrepreneurs through experiential learning events.
"Hong Kong's ecosystem for entrepreneurship needs more education and support. So we invite an experienced entrepreneur to share their journey and lessons learned. The audience gets to ask anything they want," Pelissier explained.
Pelissier, however, clarified that the events are more of a community gathering, with attendees typically being first-time entrepreneurs looking to launch a company, whereas Sparkmate's clients tend to be repeat entrepreneurs or those who have started a business before.
"It's like paying back my dues. I learned entrepreneurship from amazing entrepreneurs who shared their knowledge. I'm just trying to do the same to inspire the generation after mine," he said with conviction.